Demi Lovato Shares How Justin Bieber Served as an "Inspiration" During Her Journey to Sobriety
Demi Lovato and Justin Bieber are connected in more ways than we thought.
While appearing on a recent episode of The Ellen DeGeneres Show, the two singers reminisced as they shared just how far their friendship dates back.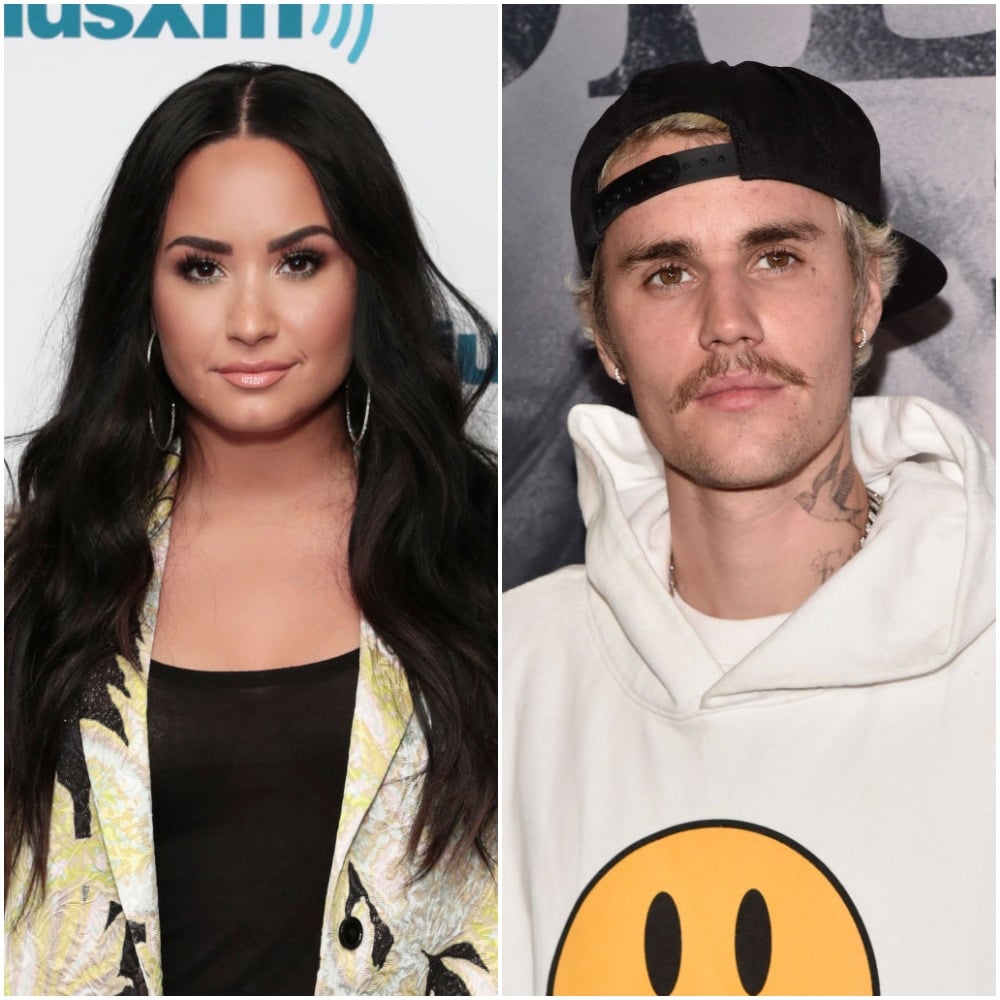 As Lovato and Bieber were taking a trip down memory lane, the topic of personal struggles was brought up, which both have experienced in the past.
Bieber's ability to embrace his vulnerability resonated with Lovato
Lovato and Bieber may go way back, but their friendship runs a lot deeper than many of us would have guessed.
While hosting an episode of The Ellen DeGeneres Show on Mar. 6, the singers took some time to open up about their relationship.
First, the "Anyone" singer told the story of how she and Bieber first met back when she was 16 years old and was 14.
"It was so sweet," Lovato recalled. "You were like, 'My name's Justin. I'm Justin Bieber. You're going to know my name one day.' I was like, 'Wow! OK, cool. For sure.' And then I definitely did."
Lovato went on to share how they both had "similar stories" in terms of "being in the industry really young."
Though this had a negative impact on them in the past, both have since overcome their struggles and now speak openly about their recovery journeys.
"There's a fear in showing vulnerability and […] stuff that you feel people will say, 'You look weak,'" Bieber said while talking about his YouTube docuseries, Justin Bieber: Seasons. "But I think the more mature you become, you understand that there's power in your weakness. When you're able to show that, it gives other people the confidence to say, 'You know what? I'm going through similar things myself. So, just having the confidence and being able to instill that confidence in young people that it's OK to have problems… I just feel if we're open and honest about that it creates a dialogue."
Bieber's response resonated with Lovato, who went on to praise him for not only embracing his vulnerability but for being an inspiration to many people, including her.
"When I struggled last year, I know I looked at you as an inspiration because you've been through this and you've come out the other side, and I really just admire the man that you are today," Lovato said.
Fame caused both to struggle at a young age
Growing up in the spotlight has caused both Lovato and Bieber to struggle significantly in the past.
In recent months, the "Yummy" crooner has been vocal about his past drug use and his journey to sobriety, which he details in his YouTube docu-series.
As for Lovato, she continues to speak openly about her previous eating disorder and her journey to recovery following a near-fatal drug overdose in July 2018.
Not only has she opened about these experiences during interviews, she's also done so in her newly released songs.
Lovato's most recent track "I Love Me" — which she dropped on Mar. 6 — is an empowering ballad that spreads the message of self-love and overcoming previous struggles.
Both singers continue to be inspirations to many people who have or are currently experiencing the same battles.
Though they are still working towards maintaining their health, Lovato and Bieber are proof that anyone can get through past challenges and come out better than ever on the other side.