Demi Lovato's Most Inspiring Instagram Photos
Demi Lovato is still young but has gone through a lot — from becoming a Disney star to being in the middle of a scandal and sent off to rehab. But she has since been an open book about her mental health struggles and history of addiction. She talked about it in her documentary, and she continues to talk about her journey on social media.
Often, her social media posts can be pretty inspiring because of this. Here are seven of her most inspiring Instagram photos.
1. Her post about eating disorder recovery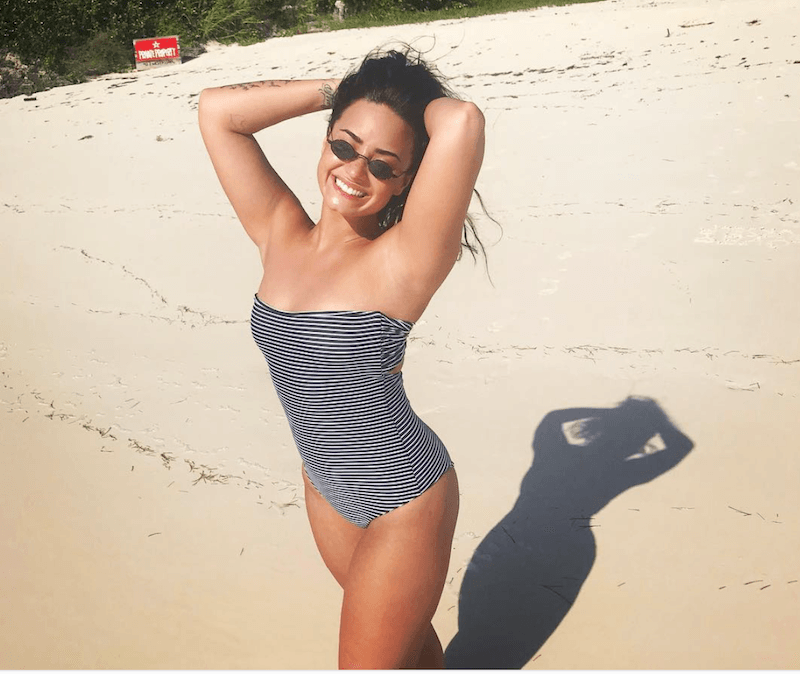 The singer has been open in the past about struggling with an eating disorder. In her documentary, she said food is still her biggest struggle and she admitted to relapsing.
"The less I have to think about food," said Lovato "the easier it is to go about having a normal life, and I don't want to let anybody down so when I do have moments when I slip up, I feel very ashamed."
She is still openly talking about embracing her body. Recently she posted a bathing suit photo and wrote in the caption:
So, I'm insecure about my legs in this picture but I'm posting it because I look so happy and this year I've decided I'm letting go of my perfectionism and embracing freedom from self criticism. Learning to love my body the way it is is challenging but life changing. Giving up my eating disorder has been the most challenging journey of my life but I work every day towards solid recovery even if I mess up sometimes. Today I'm feeling strong. You all can do it too. It IS possible. Thank you God for this new chapter in my life. #EDrecovery #happyAF
2. Her blue belt post
The former child star has accomplished a lot in the music and television industry. But it's pretty cool to see her pursuing other goals. She posted a picture celebrating her blue belt in Brazilian jiu-jitsu. She wrote in the caption:
I'm so beyond excited because I just received my blue belt in #brazilianjiujitsu!!!! I fell in love with #BJJover a year ago and have been training several times a week ever since.. thank you so much to @chilcote.dunn@captainHarlan_ @tarsisbjj for giving me my belt along with one of the most important and special women in my life today @officialdaniellemartin/@trueboundaries – I love you so much and couldn't be more grateful for you 💙💙💙💙 also special shoutout to @jayglazer for flying in to give me my belt as well!!! Love you jay!!!
3. Her thigh post
There are harmful trends that can skew body image and one of those trends was aspiring for a thigh gap. Demi Lovato responded to this by posting a photo of her thighs with the caption, "I don't have a thigh gap and I'm still beautiful the way I am. #recovery#selflove #EVERYbodyisbeautiful."

4. Her WE Movement post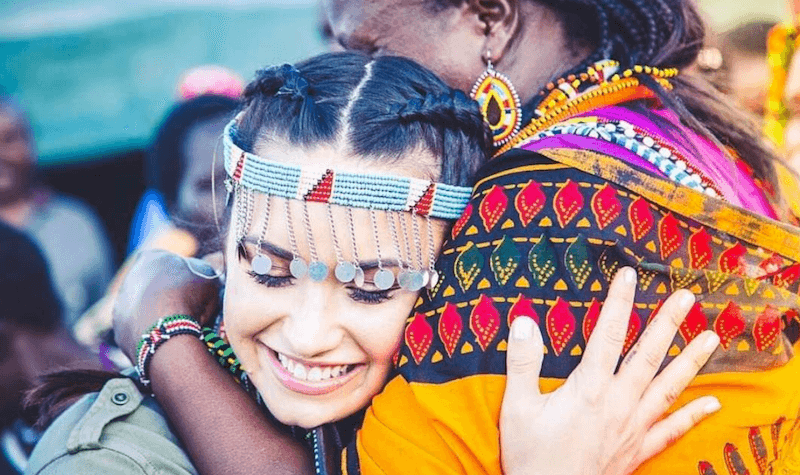 Demi Lovato is a celebrity ambassador for WE Charity, which creates schools and domestic programs to bring communities out of poverty.
Lovato took a trip to Kenya with the charity and posted this lovely picture with the caption, "Women helping women. One of the most incredible moments of this trip. Thank you @Ryanbolton for capturing this beautiful moment with one of the mama's!! I love this so much."

5. Her sprained ankle training post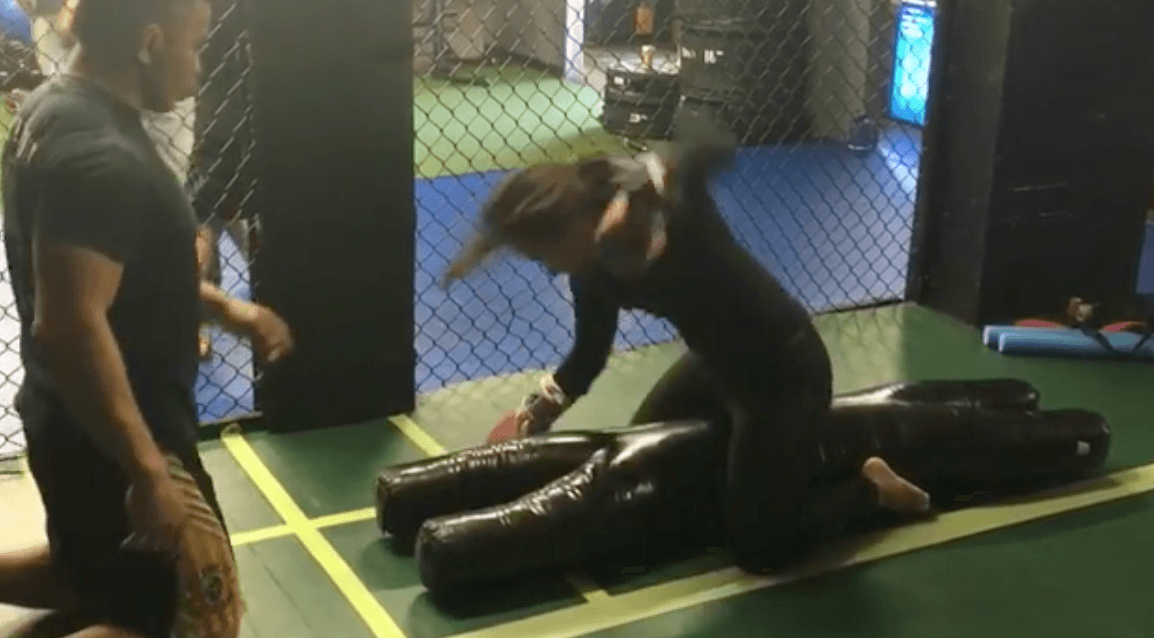 Sometimes your workout plan gets sidelined by life, and that includes injuries. But the singer proved that if there is a will you find a way.
She posted a video of her workout with the caption, "What sprained ankle? Working around it with @cungle185 at @unbreakableperformance 👊🏼👊🏼👊🏼"

6. Her no photoshop post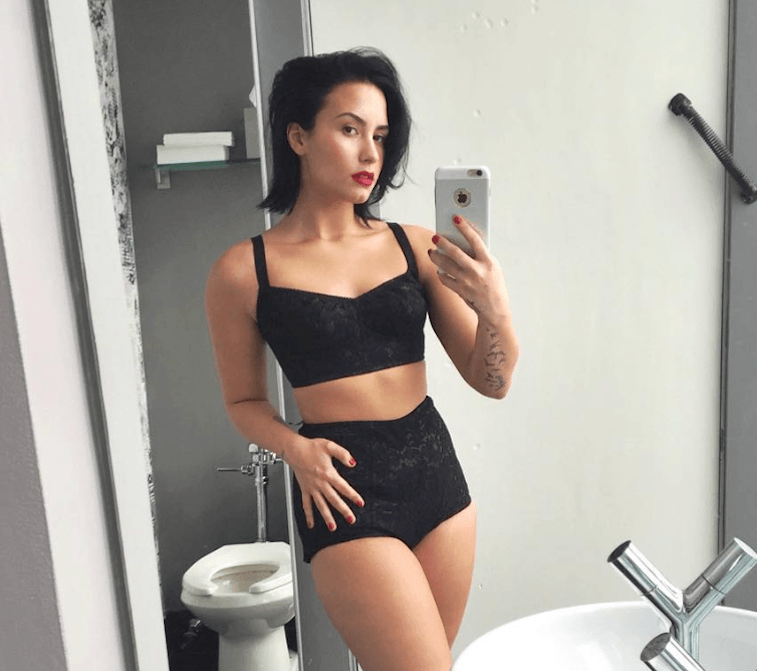 Often the photos we see of celebrities in magazines are heavily photoshopped. So it was great that Lovato decided to post a picture that wasn't altered in order to be body positive.
She wrote, "Behind the scenes (and bathroom door) of my Allure cover shoot.. Posting a #nophotoshop pic because I'm proud to show my body the way it naturally is.. (And there was great lighting…) 😂❤ #Allure#CONFIDENT 💋💋💋"

7. Her Be Vocal post
The singer is also passionate about talking about mental illness, and a big part of that is promoting people opening up about their stories. She did this by sharing her own and being the face of Be Vocal.
She wrote in the caption, "Sometimes all we need to know is that we aren't alone – 1 in 5 Americans are diagnosed with a mental health condition. Together let's resolve to #BeVocalSpeakUpfor #mentalhealth in 2016, by being vocal for ourselves and in our community."
Follow Nicole Weaver on Twitter @nikkibernice.
Check out The Cheat Sheet on Facebook!