Demi Lovato's Said 4 of the Sweetest Things About Max Ehrich on Instagram
Demi Lovato is engaged! She and boyfriend Max Ehrich took to Instagram on July 22, 2020, to announce their engagement. They shared photos featuring the two of them embracing on the beach in Malibu, California, just moments after Ehrich popped the question. 
Although they've only been dating a short time, the actor and singer have no shortage of sweet moments together. Ahead, check out times 27-year-old Lovato gushed about Ehrich on Instagram.
1. 'I knew I loved you the moment I met you'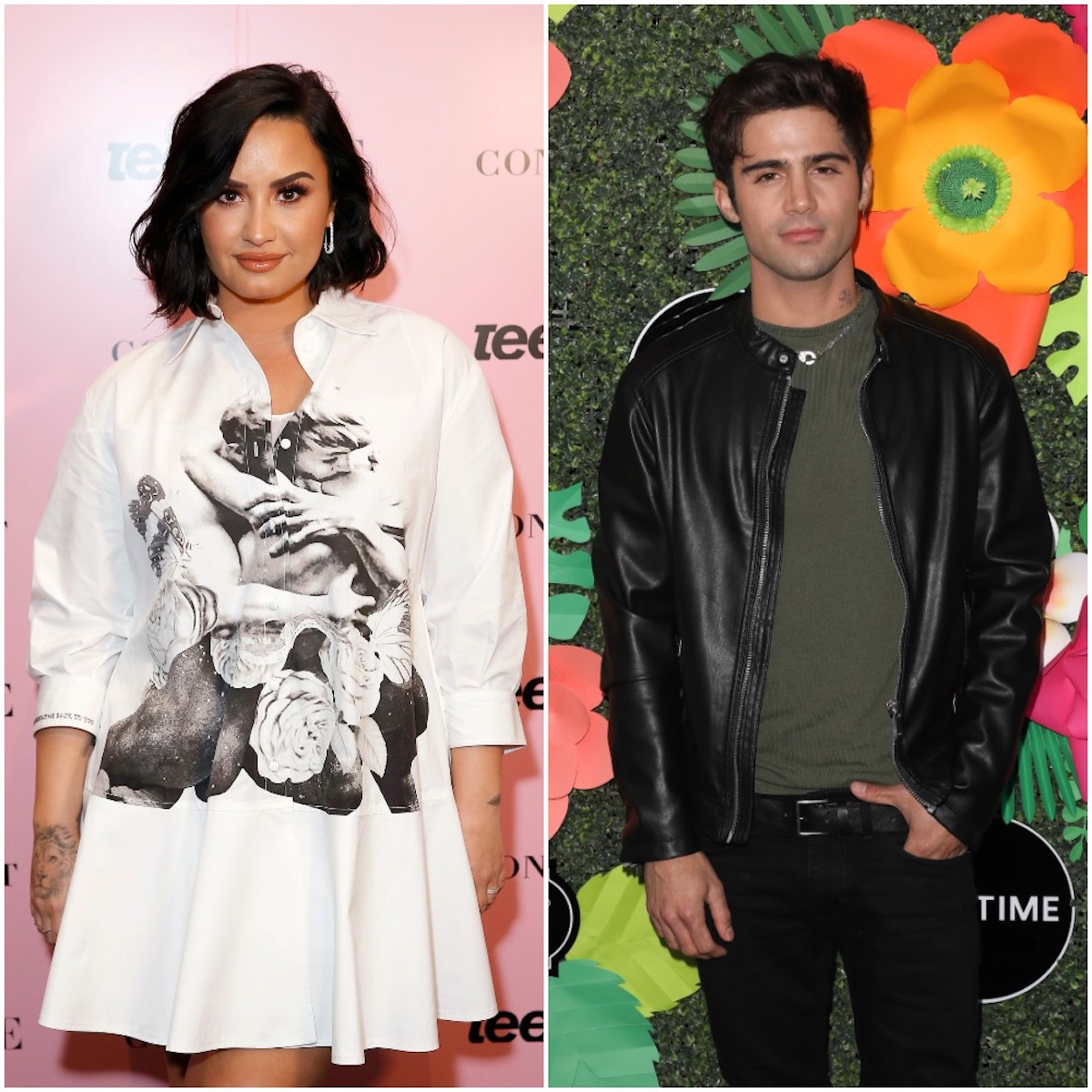 RELATED: What Demi Lovato and Miley Cyrus' Boyfriends Max Ehrich and Cody Simpson Have in Common
In Lovato's Instagram post announcing her and Ehrich's engagement, the "Anyone" singer gushed about meeting her new fiancé. She recalled sparks flying right away. 
"I knew I loved you the moment I met you," she said. "It was something I can't describe to anyone who hasn't experienced it firsthand but luckily you did too."
The details surrounding the early days of their relationship are unclear. However, it's believed Ehrich and Lovato started dating in March 2020.
2. 'You never pressure me to be anything other than myself'
In the same heartfelt post, Lovato went into even more detail about her husband-to-be. She noted how the former Young and the Restless star makes her feel comfortable simply being herself.
"You never pressure me to be anything other than myself," Lovato said. "And you make me want to be the best version of myself."
"I'm honored to accept your hand in marriage," she added.
3. 'Being with you makes life so much fun'
On June 24, 2020, the day Ehrich turned 29, Lovato took to Instagram to celebrate his birthday. Posting a series of photos, Lovato wrote a lengthy caption but noted, "There's so many things I want to say right now but I want to be present and spend this bday with you so I'll be quick." 
RELATED: How Many Celebrities Has Demi Lovato Dated Since Joe Jonas?
"Being with you makes life SO MUCH FUN 😆😝," she said. "We literally act like hooligans on the daily and don't give a F**K if we're embarrassing ourselves if others are around!!"
That's not all Lovato wrote in the post. She didn't stop gushing about Ehrich.
4. 'I feel unconditionally loved and accepted by you'
The "Confident" singer went on in her birthday post to her now-fiancé. She remarked how "loved and accepted" she feels by him.
"I spend my days with you, bare-faced and in a bathing suit," Lovato said before adding, "I feel unconditionally loved and accepted by you in a way that I've never felt before."
RELATED: Demi Lovato and Boyfriend Max Ehrich Are Engaged: A Look Back At Their Cutest Couple Moments
She went on, doing her best to describe "indescribable" Ehrich.
"I can't explain it or you … you're indescribable, you beautiful man. Inside and out you are jaw-droppingly gorgeous … You're also such a positive lil beam of light in my life."
We wouldn't be surprised if Lovato and Ehrich get married soon. In the meantime, we'll have to wait to learn more about their wedding as they start the planning process. Congratulations to the couple!
RELATED: Demi Lovato and Max Ehrich Are Couple Goals in These 4 Instagram Posts