Demi Moore Admits She Was Addicted to Ashton Kutcher
Addiction comes in many shapes and forms. When most people think of addiction, they typically think of substance abuse. But rarely is addiction thought of in terms of romantic relationships.
After releasing her memoir "Inside Out," actress Demi Moore has been a lot more open about the things that went on both in her life and her past relationships.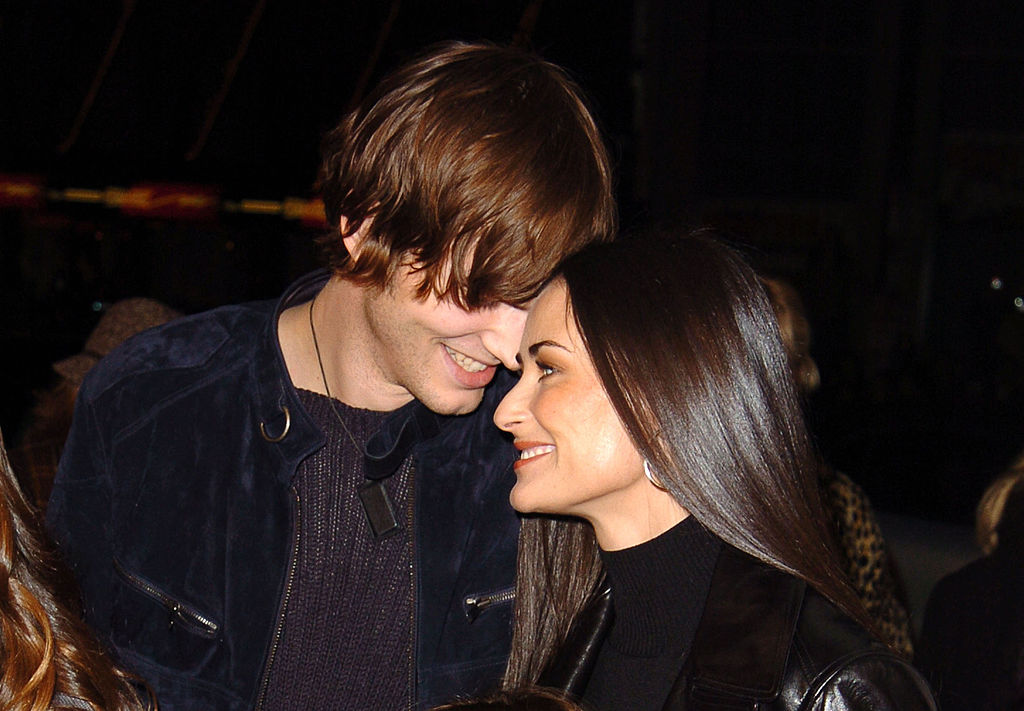 She recently went on Jada Pinkett Smith's Red Table Talk and revealed quite a few things about her marriage to Ashton Kutcher.
Demi Moore's harmful addiction to Ashton Kutcher
Loving your partner is important in a marriage, but when that love becomes obsessive, it can only lead to issues.
"The addiction and the co-dependency… like my addiction to Ashton — that was probably almost more devastating because it took me seriously away emotionally," Moore said.
She even started drinking again to make Kutcher happy.
"Ashton said, 'I don't know if alcoholism's a thing. I think it's about moderation,'" Moore said. "If I had stayed close to working my program… I, of course, lived the majority of my adult life sober. I was great sober."
But she wanted to be more fun for Kutcher.
"I made my own story up, that he wanted somebody that he could have wine with that he could do stuff [with]," she said. "He's not the cause of why I opened that door up. I wanted to be something other than who I am. And I gave my power away."
Moore's broken relationship with her daughters
Moore was so invested in Kutcher that she effectively neglected her daughters, Rumer, Tallulah, and Scout Willis.
"Watching the behavior with Ashton, those years, because everyone had left the house and it was just me living there," Tallulah said in the episode. "I felt very forgotten and I feel like I developed and nurtured a narrative where she didn't love me and I truly believed it. I know that she does, 100 percent but in that moment you're hurt."
When Kutcher and Moore split, Moore started abusing alcohol and Vicodin.
"It's like the sun went down and like, a monster came," Tallulah recalled of the times her mother was under the influence. "I remember there's just the anxiety that would come up in my body when I could sense that her eyes were shutting a little bit more, the way she was speaking. Or she would be a lot more affectionate with me if she wasn't sober."
"It was very weird, and there were moments where it would get angry," Tallulah continued. "I recall being very upset and kind of treating her like a child and speaking to her like a child. It was not the mom that we had grown up with."
Does Demi Moore get along with her daughters now?
Eventually, Moore was able to get clean and reconcile with her daughters.
"Now, she has a beautiful relationship with all of her daughters," a source previously told People. "Demi feels bad about the years when she wasn't healthy. She really tries to make up for it now. Her daughters are amazing. Demi is involved in their everyday lives. And they are very supportive of Demi. They love that she wrote a memoir."