Denise Richards and Teddi Mellencamp From 'RHOBH' Look Like Twins in This Instagram Picture
Holy Doublemint Twins Batman! Denise Richards and Teddi Mellencamp from The Real Housewives of Beverly Hills look like twins in this gorgeous Instagram picture.
The gorgeous Real Housewives were in New York for a press tour and snapped the picture during dinner. Of course, fans could not resist commenting on how much the ladies looked so much alike.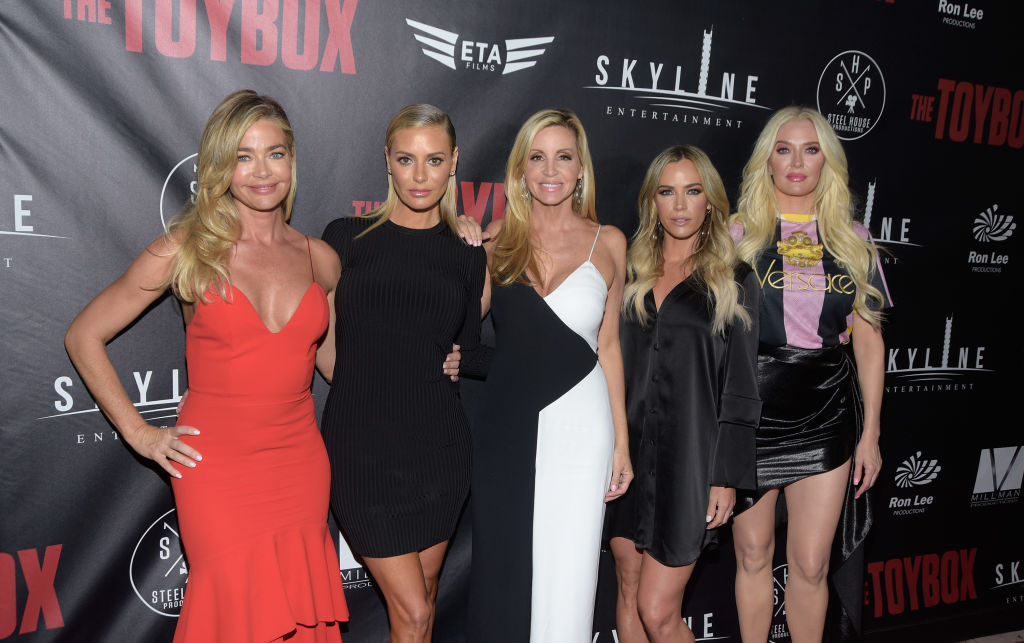 But fans noticed the beauties looked alike the minute Richards joined the cast this season. "I seriously believe that @DENISE_RICHARDS and @TeddiMellencamp look alike. Anyone else agree?" one fan tweeted last month. The ladies' blonde locks and similar features are hard to deny. Separated at birth? Probably not, but they do have a few things in common.
They are both (kind of) newbies
Although Mellencamp is on her second season, she's still relatively new to the franchise. Richards was recently recruited, making this her first season so she hasn't take a deep dive into a ton of drama–yet.
Mellencamp has already had her share of drama last season with Erika Girardi. Her observations rubbed the singer the wrong way and Mellencamp was the recipient of Girardi's pretty icy shunning.
For now, Richards seems safe, but then again, so did Mellencamp early on last season. However, keep in mind, Richards and drama-deliverer Lisa Rinna are close friends. So it may be tough for her to stay out of the fray.
Both ladies prefer to kick it casual
Last season Mellencamp often talked about how she wasn't into the whole "glam" scene. She often asked Kyle Richards to help her do her makeup and asked for advice when it came to choosing outfits.
When Richards joined the cast, Mellencamp passed along what she learned about the group. "Listen, if these girls say casual, they don't mean casual," she told Los Angeles Confidential. "If you are doing something with more than one of these women—dress up! If they say casual, they mean cocktail dress. I am casual by nature. The other piece of advice was to be yourself."
Unfortunately, Richards didn't quite get the message. During the girls trip in the Bahamas Richards showed up for drinks in Dorit Kemsley's room in (gasp) cute shorts and a tank top. Meanwhile, the other women were rocking ornately adorned frocks.
Mellencamp and Richards come from fame
Both ladies are well-established in the fame department. Richards is famous because of her long-established career as an actress. Her career goes back to the early 90s and she's worked steadily ever since. Richards was also famously married to actor Charlie Sheen. The couple shares two daughters and are now divorced.
Mellencamp comes from rock and roll royalty. Her father, John Mellencamp is a legendary rocker. While Mellencamp wasn't one to be in the spotlight until now, she's clearly making up for lost time.
Check out The Cheat Sheet on Facebook!