Dennis Quaid Might Actually Get Married At 'The Parent Trap' Vineyard
In the words of the icon that is Meredith Blake "It's fate!" Dennis Quaid might be tying the knot at the very same vineyard where he shot The Parent Trap over 21 years ago. Quaid, who played the role of Nicholas "Nick" Parker in the iconic film, has been truly reliving his Parent Trap days as of late. In October, the 65-year-old actor announced that he had plans to marry his 26-year-old girlfriend, Laura Savoie, who is currently a Ph.D. student. Coincidentally enough, Savoie is the same age as Meredith Blake, who played Nick's younger, evil, yet fabulous, fianceé in the film.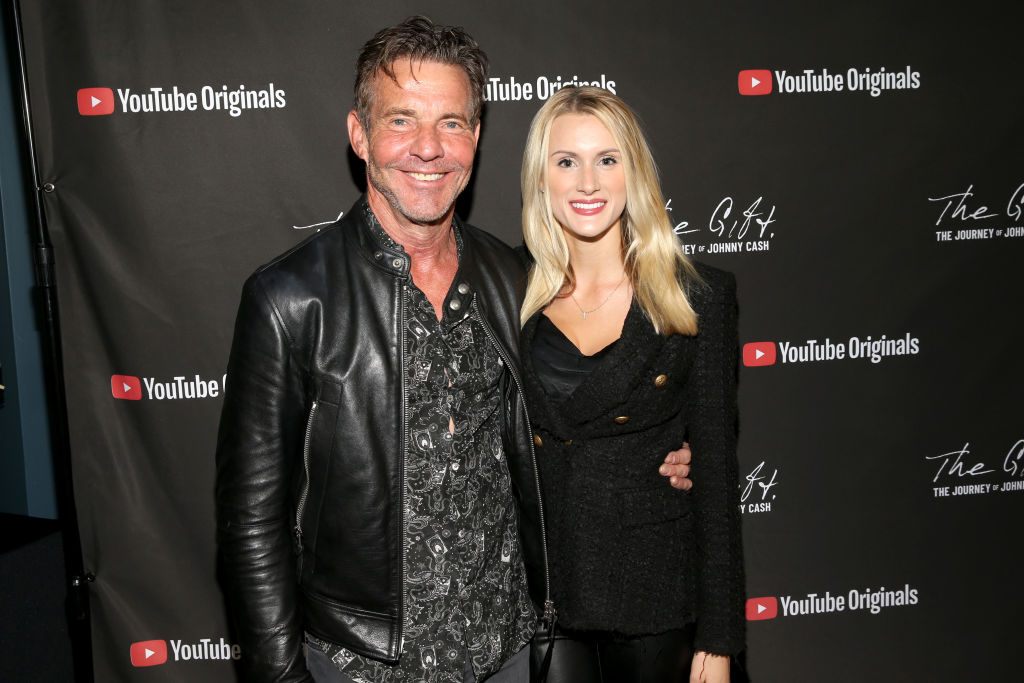 Meredith Blake give a warning
Upon learning that Quaid was planning to marry a woman who is 39 years his junior, the media was set ablaze. People began speculating on what could possibly be the reason for such an enormous age difference. Furthermore, fans of The Parent Trap couldn't help but make reference to the film. Quaid's former castmate, Elaine Hendrix (who played the famous Meredith Blake) added fuel to the fire with a hilarious tweet. "Watch out for those twins," she jokingly warned Savoie after learning of the engagement.
Dennis Quaid and his fianceé are unbothered by their age gap
For his part, Quaid seems to be completely unbothered by those who expressed concerned about the age gap between him and his fianceé. In fact, the Parent Trap alum found all of the media coverage rather amusing. "That was really a laugh. I thought it was wonderful, actually," he admitted in a recent interview with the Guardian. Quaid went on to share that he didn't set out to find someone so much younger than him, it just happened organically. He also admitted that the difference in age wasn't something that concerned him or Savoie, but he bared no ill-will to those who were concerned by it.
Quaid is excited to make Laura Savoie his wife
"It really doesn't bother us. Everyone comes from the perspective of their own life and so I can't comment on the way they feel; I can't even get angry. I didn't go out looking for an age gap or someone really younger than me. I met her at a business event and then the relationship developed. You have no control over who you fall in love with," Parent Trap actor added.
He then went on to say he felt like he'd finally gotten things right Savoie, and he wouldn't jeopardize his relationship because of other people's opinions. "I don't fall in love easy. But I can't let what a few people think control all that. I've been married three times and this is the final one, I know it is. I feel like I have a real partner in life," Quaid confessed.
A wedding at The Parent Trap vineyard
Quaid is looking forward to tying the knot within the next year. In fact, he and Savoie have already been scouting out locations. One location that has caught his eye was none other than the Staglin Family Vineyard, which served as Parker Knoll in The Parent Trap, and on which a large part of the movie was filmed. Quaid was visiting the vineyard the day the news of his engagement broke, and the owners offered him the space for his upcoming wedding.
When asked if he and Savoie would accept the offer Quaid responded, "Well, wouldn't you? For sure!" We can't wait to see if Quaid truly plays homage to his Parent Trap roots by having his wedding at the beautiful vineyard. Until then though, we'll be binge-watching the iconic family movie on Disney Plus.