Derek Hough Delivers a Mesmerizing 'Real Housewife' Performance on 'WWHL'
From out of the gate, Andy Cohen from Watch What Happens Live utilized guest Derek Hough's talents perfectly. He had him copy some of the most famous Real Housewives dances, which he did more than nail. In fact, the clip was so good, it is worth watching several times.
Hough showcased his dancer prowess, which reminded viewers why he is literally the king of all things dance. "He's the only person who can say he waltzed with Little Kim and double dated with J-Lo and A-Rod," Cohen said when he introduced Hough.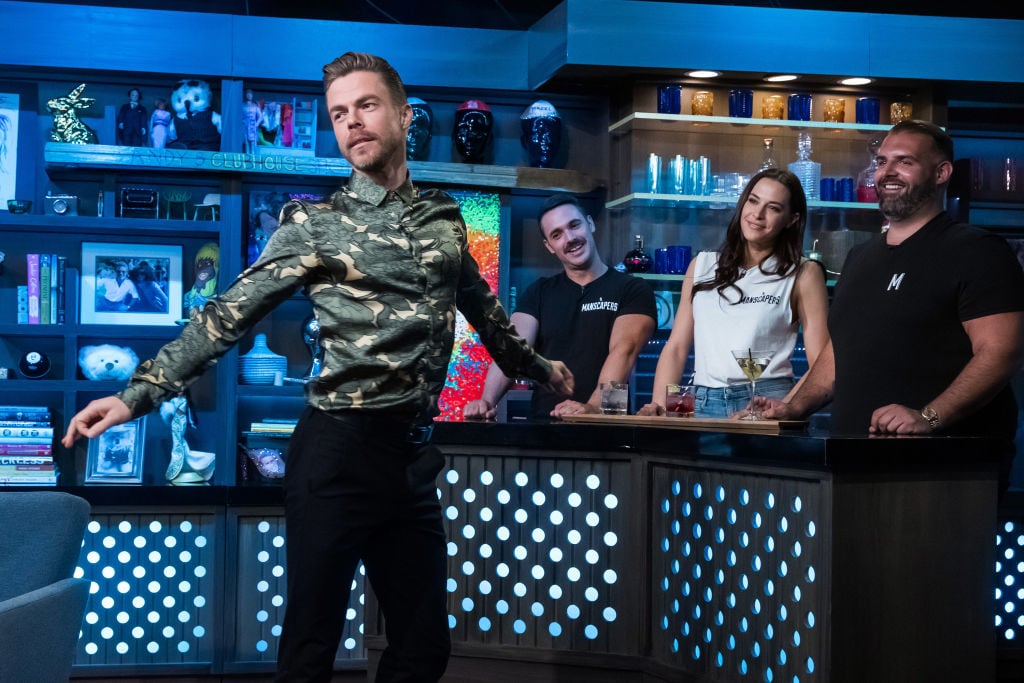 Of course, Cohen did not hold back when it came to Hough's press tour and being interviewed by Ryan Seacrest. Hough recently appeared on Live with Kelly and Ryan. Ryan Seacrest famously dated Hough's sister, Julianne. Cohen asked if it was weird going on the show, all things considered. "Not at all, we're actually super close," Hough said. And if that question wasn't too pointed, Cohen decided to take Hough's appearance up a notch.
Match that dance (oh my)
After playing "Holy Moly Scott Foley" (that's right) Cohen said it was time for Hough to throw down, Real Housewives style. Cohen said that as a judge on World of Dance Hough has perfect technique and flawless execution. And none of that will help now.
Cohen screwdly found a number of clips featuring Real Housewives and their signature moves. While he pulled quite a few iconic clips, viewers had to be a little disappointed he didn't pull the clip of Ramona Singer from The Real Housewives of New York drunk dancing at Luann and Tom's engagement party on a yacht. Now that one was iconic.
Hough is the master
Cohen did use another Singer-fueled dance move to which Hough completely nailed. Singer's Turtle Time was really made for Broadway as Hough kept it tight and used Singer's signature head and drink toss too.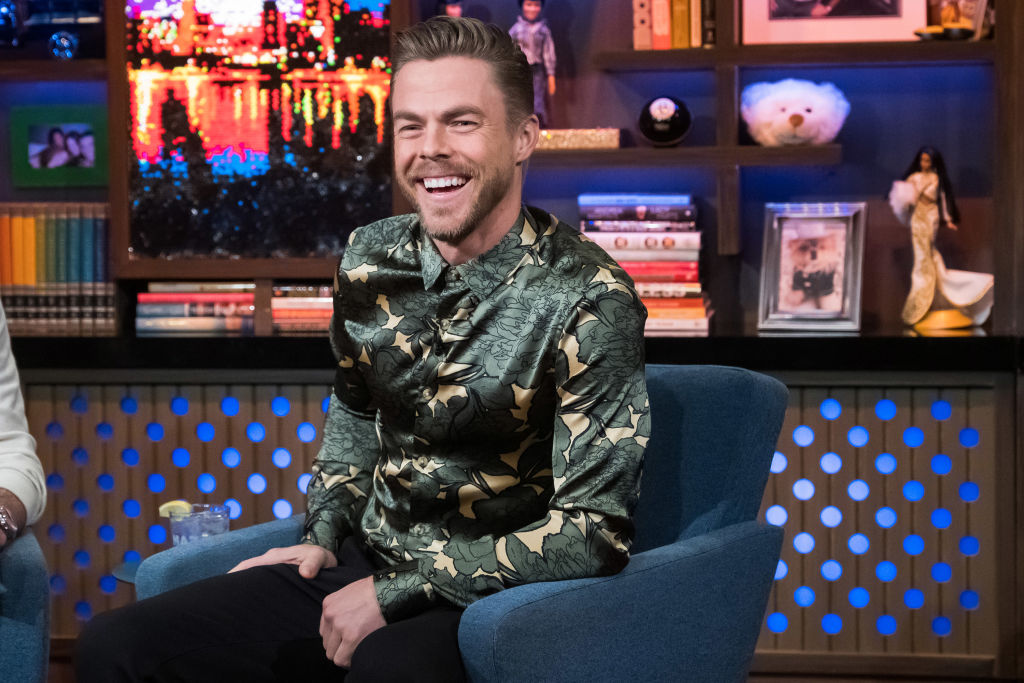 But when it came to twerking like Portia Williams, Hough admitted he wasn't a "twerker." He didn't have enough junk in his trunk but managed to pull it off well. However, Hough literally transformed himself into Camille Grammer during her infamous club dance. Honestly, the audience was amazed. He also gracefully mastered Kenya Moore's infamous twirl too.
Hough really took the cake though when he was asked to do Lisa Rinna's table dance on a yacht. At first, he said, "Let's go Lisa! Oh my hell," he said laughing. But Hough was not a man to back away from a challenge. He got down and crushed it down to the scissoring legs. Hough even got a tip from the bartender. "I actually just blacked out, I don't know what happened," he adds.
Follow The Cheat Sheet on Facebook!