Derick Dillard Praises Jill Duggar for Supporting Women's Rights, and 'Counting On' Fans Have Thoughts
Is Jill Duggar a secret feminist? Derick Dillard took to Instagram on Wednesday to praise his wife Jill Duggar for her support of women's rights. But the former Counting On star's words didn't sit well with some, who were quick to point out that Jill and her husband seem to have a different definition of women's rights than many people. 
Jill Duggar attended an event celebrating women's suffrage 
In July, Jill attended an event celebrating the 100th anniversary of Arkansas' ratification of the 19th amendment, which gave women in the U.S. the right to vote. The mom of two enjoyed tea at the Arkansas governor's mansion with about 200 other women and even had her photo taken with Gov. Asa Hutchinson. 
"Thanks to my friend, Nancy, I had a lovely time at the governor's mansion for a tea celebrating 100 years since women were finally able to exercise the right to vote!" Jill wrote on Instagram.
Derick Dillard says he's proud of Jill Duggar
Derick's Instagram post shows a black and white newspaper photo of Jill posing with Hutchinson and another woman. In the caption, he wrote, "Proud of my wife @jillmdillard celebrating women's rights! #womenssuffrage#100anniversary #19thamendment#progress."
But the post was quickly flooded with comments from people calling out Dillard for what they saw as his hypocrisy in praising his wife's supposed support of women's rights. 
"The irony I can't," wrote one person. 
The Dillards are unapologetically conservative and have posted in the past about their anti-choice stance. Some commenters thought they couldn't say they truly supported women's rights if they didn't support reproductive rights. 
"Abortion is women's rights but y'all won't stand up for that will you?" one commented. 
"Aren't the Duggar women not allowed to have jobs? Not to mention their stance on reproductive rights," wrote another. 
Others commented about the Duggar family's embrace of strict gender roles. In Jill's family, women traditionally marry young and have multiple children. They do not go to college and do not work outside the home. Men are expected to be the providers for the family. 
"[A]ll the women in her family are encouraged to be baby making home makers who do nothing but be cheerleaders for their husbands," one critical follower wrote. 
"This is laughable considering all the Duggar woman believe in is having babies and getting married. None of them have real jobs. They are living like it's 1940," another person commented. 
"She doesn't fight for women's rights or equality. She puts us back a century," wrote another. 
Some people supported Jill and Derick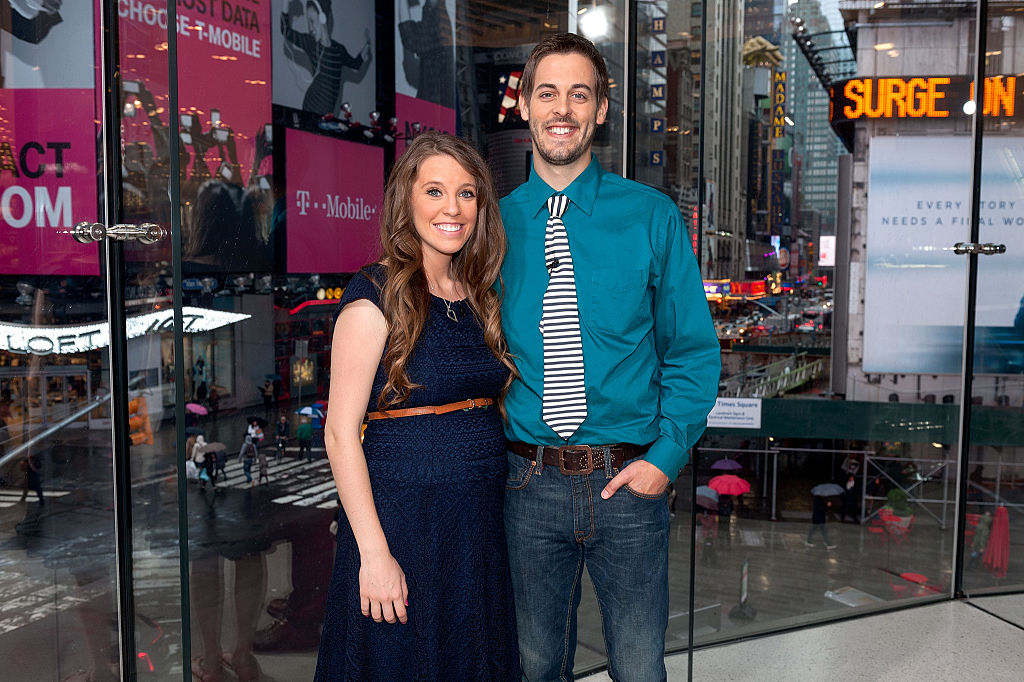 While most of the comments on Derick's post questioned whether his wife was really committed to women's rights, some people were supportive. 
One person argued that Jill's anti-abortion beliefs weren't necessarily incompatible with supporting women's right to cast a ballot or go to school, writing "Everyone who is Prolife is still for women's education, right to vote, work, etc."
"So happy and grateful to have an amazing woman like @jillmdillard standing up for my rights and the rights of all women. Thank you," commented another supportive fan.