Despite All the Drama, Prince Harry and Meghan Markle Are Happier Than Ever Right Now
Happiness is subjective. But based on recent comments and photos, it's almost certain that Prince Harry and Meghan Markle still feel that way about their relationship. Even with the excessive amount of drama and negativity going on for them right now.
The Duke and Duchess of Sussex seem like they can do nothing right in the eyes of the public. With their ambitious political agenda, their relentless quest for privacy, and their penchant for doing everything differently compared to other royal family members, this couple inspires more outrage than normal. But they don't seem to care at all.
These days, Prince Harry and Meghan Markle seem more in love than ever. Here's why they just don't care what the haters say.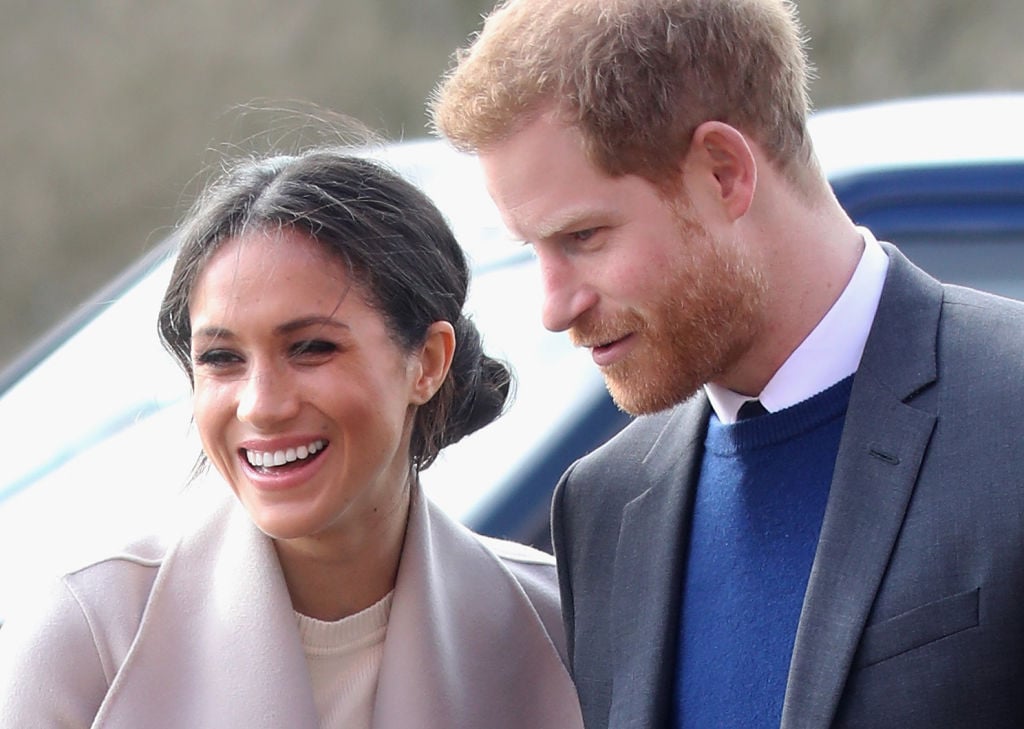 Prince Harry and Meghan Markle are excellent at ignoring criticism
The Duke and Duchess of Sussex can't avoid hateful comments. They had two possible options: either they could react to all the negativity, or they could continue living their lives and ignore them. Clearly, they're choosing the latter.
With the exception of one memorably stern warning, Prince Harry hasn't said a word about all the negative attention he and his wife have received over the course of their relationship.  And Meghan Markle hasn't slowed down her crusade to change the world either. No matter what people think about the Duke and Duchess of Sussex, they keep on living the way they want. And some royal fans love them for it.
They've been accused of being hypocrites
Prince Harry and Meghan Markle are outspoken on social issues such as climate change, which is why the Duke of Sussex made the shocking claim that they're limiting their family to just two children. But some critics point out that while limiting their family size may seem noble, they're doing more harm by traveling via private jets and undergoing massive home renovations.
Instead of engaging with this criticism, the Sussexes stay neutral and don't make public statements to justify the hater comments.
Prince Harry publicly declared his love for his wife
How do we know that everything is still perfect in the Sussex household? They pretty much told us.
Prince Harry recently penned a sweet birthday message for his wife Meghan Markle, but instead of keeping it a secret, he put it out there for the world to see on Instagram.
The message said, "Happy Birthday to my amazing wife. Thank you for joining me on this adventure! – Love, H." The couple didn't publicize their plans, though insiders speculated that they might have spent Markle's birthday at the Queen's vacation home in Scotland. A low-key weekend in Balmoral sounds like exactly what this couple needs to unwind and escape all the negative energy.
They don't care what people think
No matter what people say about them, it's clear that Prince Harry and Meghan Markle are leaning on each other and a few key members of their inner circle for validation. No amount of criticism is going to stop them from using their fame to help improve the world.