Despite Almost 20 Years in the Music Business, India.Arie Just Landed Her First Number One Song With This Recent Single
India.Arie was first introduced to the world in the early 2000s. The singer became loved for her musicality and ability to combine singing with live instruments. Arie's famous for writing her own music, which is something she prides herself on. She's also known for her activism in ensuring there are positive images of black life. Though she's been around for almost two decades and has Grammy Awards under her belt, the talented singer just landed her first number-one single with a song chronicling black love at its highest form.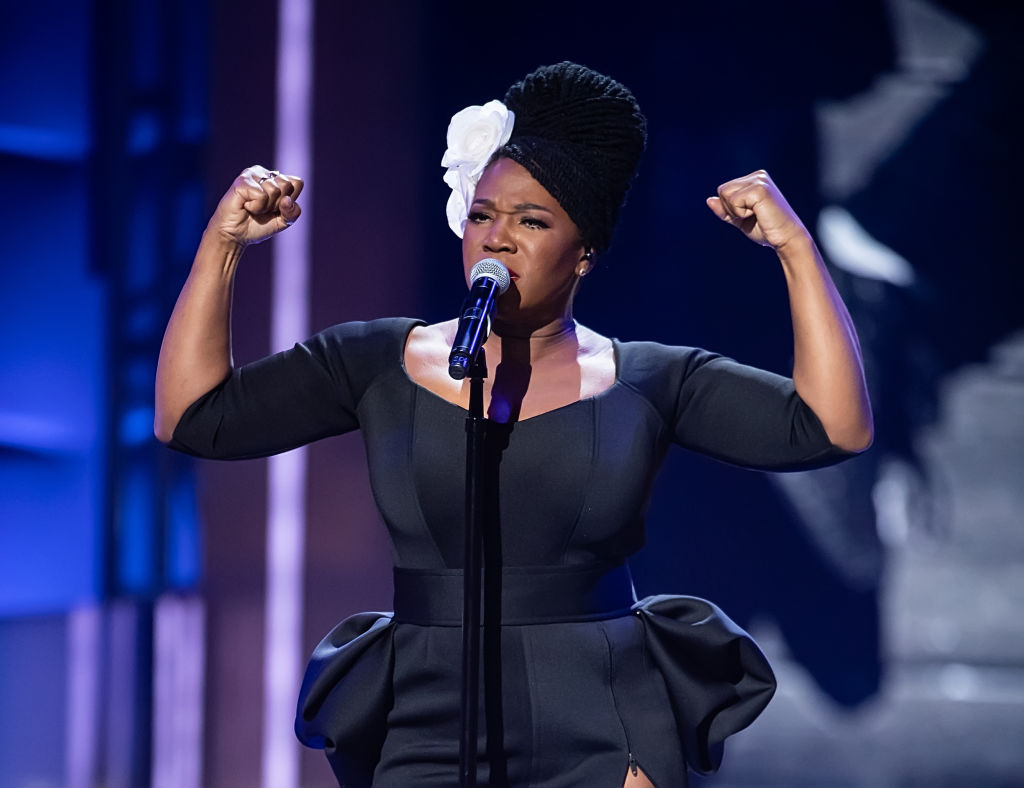 India.Arie debuts first song in 2001
"Video" is the first single released by Arie. It was the lead single from her debut album, Acoustic. The song reached number 47 on the US Billboard Hot 100 and number 14 on the US Hot R&B/Hip Hop Songs. 
The song was praised for Arie's message of self-confidence. In a 2017 interview with Ebony Magazine, Arie opened up about what inspired her to write the song. She told the publication that "a tumultuous childhood" infused with verbal abuse inspired the declarative lyrics: I'm not your average girl in the video/ my worth is not determined by the price of my clothes." 
Prior to her 2019 number one hit, "Video" was her most successful song. In 2002, "Video" was nominated for four Grammy Award. Though she didn't win, she closed the show with a performance of the song. "Video" was also a cultural phenomenon and was featured in the first season of Newsroom, as well as on an episode of the Disney animated show, The Proud Family. 
India.Arie lands first number-one single with "Steady Love"
Arie's Acoustic went on to be certified double platinum. She eventually won four Grammy Awards for other music, including the award for Best R&B Album and Best Urban/Alternative Performance. Her music continued to chart and she toured around the world. She continued to infuse her smooth voice with her guitar playing skills into her shows, setting her apart from many artists she competed with.
It would take Arie 18 years to top the Billboard charts. Her November 2019 single, "Steady Love," landed her a number one single. Though many artists would be discouraged by the long road to number-one, Arie spoke to Billboard with pride about her new history-making record. 
"I love it — it's cool to be 20 years in at this point and have a No. 1," she said. "The thing that makes it really cool is to be with people who support you to work hard enough to get something to No. 1."

The song became her 15th entry on the Adult R&B Songs chart and eighth top 10. The video features rapper and activist, David Banner, as her love interest. The two have undeniable chemistry on screen and it was important to the singer for the images to match the lyrics and showcase black love. The video currently has over 13 million views on YouTube. 
Arie said that she credits the recent increase of black films showcasing the beauty of blackness as to why "Steady Love" became her first number-one hit. "There was an era in like 2008-2012 when people thought that was boring," she explained. "After, what was that movie? — Black Panther — it was interesting to be cultural again, be spiritual again, be black again. People are hungry in a different way for what I do now."
With this new accomplishment, Arie looks forward to creating more positive music that makes a real impact.