Is Destiny's Child Gearing Up For a Reunion Tour?
With all of the reboots, reruns, and reunions going on these days, it seems like the early 2000s have come back stronger than ever. And now. One of the fiercest female groups the music industry has ever seen might be getting back together. There have been rumors that Destiny's Child, the group that started Beyoncé Knowles' incredible career, might be getting ready for a reunion.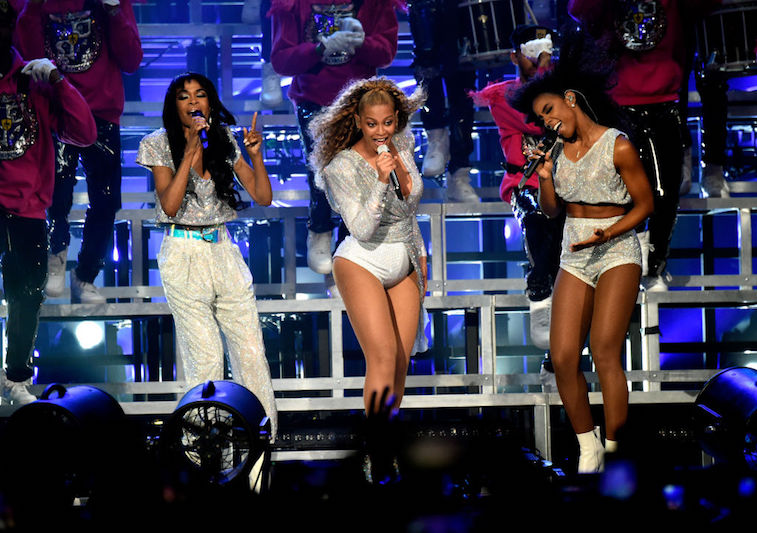 Destiny's Child dominated the charts up until the group split in 2006
Anyone who listened to the radio in the late 1990s and early 2000s knows how popular Destiny's Child was. The group was comprised of Beyoncé Knowles, Kelly Rowland, and Michelle Williams. The three women all had very different voices that complimented each other well on slower tunes, such as "Girl," and upbeat anthems such as "Survivor" and "Independent Women." The women had songs that empowered other females, and they gained a strong fan base that consistently helped them climb to the top of the charts. Though the women have always remained friends, they went their separate ways in 2006.
Beyoncé's solo career is largely thanks to the trio's success
Each of the women pursued their own career paths once they split, but one of them saw far more success than the others: Beyoncé. Always known as they frontwoman of Destiny's Child, Beyoncé's solo career kicked off before the trio even split up. Her song "Crazy In Love" with Jay Z was an instant hit back in 2003, and from there, she only continued to climb the ladder of the music industry. Other hits came later in the 2000s, with her more iconic songs such as "Single Ladies" and "If I Were a Boy." She continues to sell out stadiums today and has a massive fan base.
Tina Knowles Lawson said she's always been pushing for the women to get back together
Recently, there have been rumors that a Destiny's Child reunion tour could be in the works. It wouldn't surprise anyone, since the three women have always stayed close friends. According to Entertainment Tonight, when Beyoncé's mother, Tina Knowles Lawson, was asked about a reunion, she seemed to love the idea. "I'm always a driving force for that because I would love to see them together. They're all my babies," she said in an interview. However, she noted that she hasn't been told that something is in the works but said she'd love for it to happen.
Kelly Rowland said she'd love it, but it likely won't happen right now 
Much to the dismay of Destiny's Child fans, Kelly Rowland pretty much outright admitted there is no reunion tour in the works. However, she didn't deny that she'd like to see it at some point. "Everybody's supportive of each other's personal ventures right now," Rowland told Entertainment Tonight. "If it were to happen, I would want it to be a surprise." Rowland noted that it's a "shame" that someone reported the false information. But her positive outlook in regards to someday joining forces with Knowles and Williams gives us hope that someday our Destiny's Child dreams will come true.