Diana Gabaldon's New 'Outlander' Book Could Lead to a New Spin-Off Series
Diana Gabaldon, the writer and creator of Outlander, is working on a new book centered around the time-traveling Master Raymond and his backstory. This could certainly lead to a new full spin-off series for the Outlander world. The new book doesn't yet have a title or release date, but it's still enough to get Outlander fans excited.
The 'Outlander' world is growing
Diana Gabaldon's historical fantasy novels are huge best sellers all over the world. She is currently working on her ninth installment in the series, entitled Go Tell the Bees That I Am Gone.
Outlander was started in 1991 and is known as Cross Stitch in the United Kingdom. The series centers around the main characters, Claire (Caitriona Balfe) and Jamie (Sam Heughan). Claire is a time traveler, and travels from the mid-20th century into the world of 18thcentury Scotland.
Claire spends three years in Scotland, and marries Jamie Fraser. She returns to her time, pregnant with Jamie's child, running from the Battle of Culloden and the horrid fate she feels it will bring. She returns to her first husband and raises her daughter, Brianna. She will eventually return to the 18th century and to her long-lost love.
Master Raymond could get his own series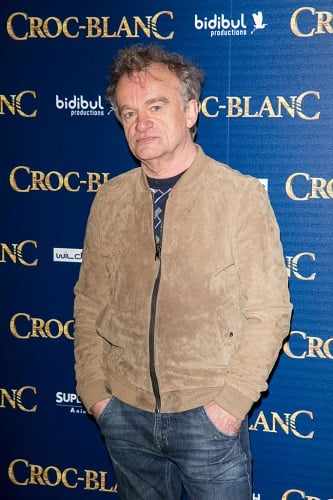 We first meet Master Raymond in Dragonfly in Amber, which is the second book in the series. If you have seen the show, then you know he is the apothecary that befriends Claire in Paris in the second season. He disappears after he escapes his would-be execution.
Gabaldon hosted a frequently asked questions session on her website, and revealed some interesting facts about Master Raymond and his complex story.
"I think he came from somewhere about 400 BC or perhaps a bit earlier (not technically 'prehistoric,' but they certainly weren't using written records where he started out), and the 18th century is not his first stop," explained Gabaldon. She also went on to disclose that he is a shaman "born with the ability to heal through empathy."
Gabaldon revealed that Master Raymond is related to Claire
Gabaldon also included a few more bits about Master Raymond, including that he is indeed a distant relative of both Clair and Geillis.
"We'll see him again–though not in Jamie and Claire's story, I don't think," she explained on her website. "Master Raymond should get his own series of books, eventually. So in fact, we'll see Claire, Jamie, and Geillis again, then– but as secondary characters in Master Raymond's story (you recall, Geillis mentions having met "one other" (time-traveler) in Voyager, but doesn't tell Claire who it is)."
That means we'll be seeing Claire and Jamie in the new book as secondary characters. They will be reunited with Master Raymond again.
Season 5 of 'Outlander' will be epic
Rumors are already flying about what will be included in this new season of Outlander. According to Daily Express, some fans believe that Jamie will actually help Murtagh (Duncan Lacroix) escape to freedom.
They've been through a lot together, so it makes sense that he would in fact help Murtagh, instead of capturing him. At the end of the fourth season, Jamie received strict orders from the North Caroline governor to go after the rebels and bring them to justice. We'll soon find out the fates of all our favorite Outlander characters in the upcoming fifth season.