Here's Why Fans Think Alejandro Aranda Got Snubbed During the 'American Idol' Finale
If you tuned in to American Idol at all this season, you know how talented the top 10 singers were. It was arguably Idol's most incredible year, with it being very hard to dislike any of the finalists. Pop, country, rock, and more were showcased during the season, but the voters ultimately brought it down to two finalists: Laine Hardy and Alejandro Aranda. But when Hardy was announced as the Idol winner, fans were quick to suggest Aranda got snubbed. Here's why.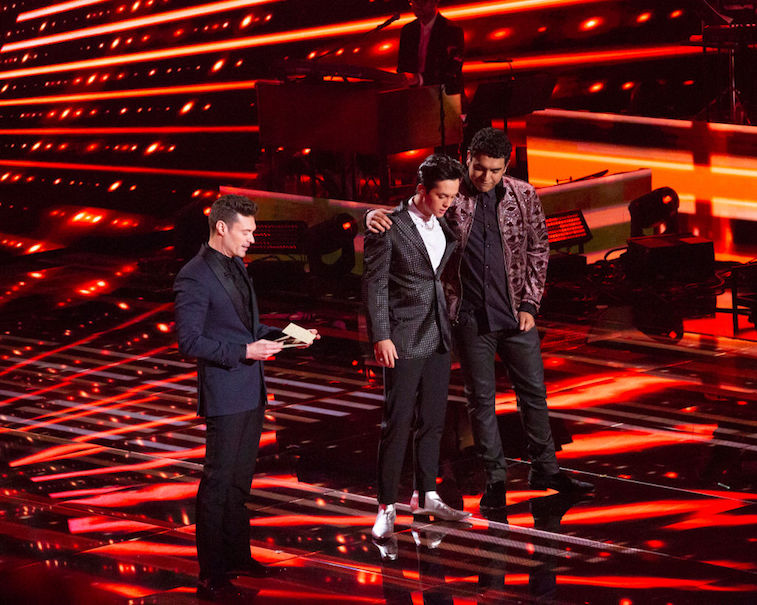 This season of 'American Idol' saw some incredible talent
It's hard to argue with the voices that came out of this season's Idol finalists. Judges Luke Bryan, Katy Perry, and Lionel Richie did their best to pick the top voices to send through to the live vote, and they did their job well. Everyone from Walker Burrows, who has a voice that sounds like it was made for Broadway, to Uche, who brought an iconic look and sound to this season, to Jeremiah Harmon, whose captivating voice, piano skill, and back story made us all root for him, all of the stars were talented in their own right. But the show's finale, which aired last night, showcased the three contestants whom the audience loved the most: Madison VanDenburg, who placed third, along with Aranda and Hardy, who placed second and first, respectively.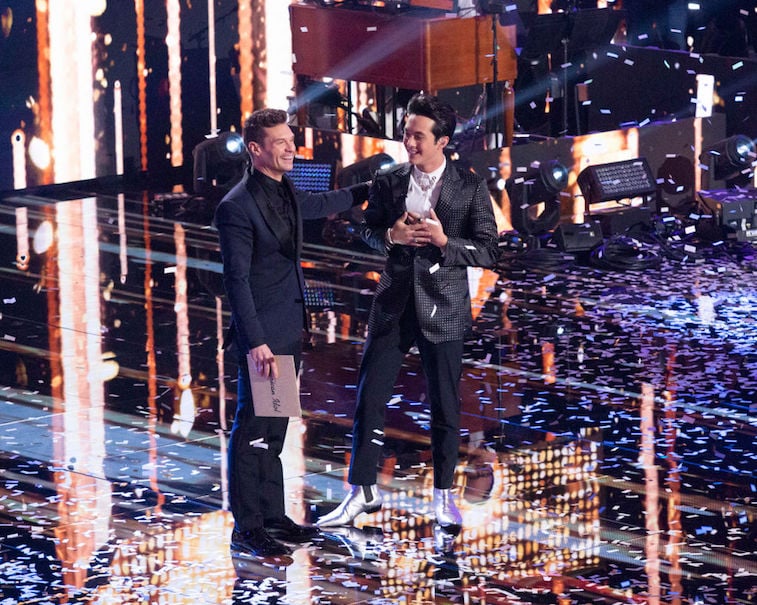 Aranda performed four original songs during the finale to showcase his skill and artistry
Aranda was something the show had never seen before. He was quiet, mild-mannered, and extremely humble. But Aranda brought talent to the show that exemplified true artistry: He could play the guitar with immense skill, then switch to piano and dance up and down the keys as someone with natural born talent. And the voice that accompanied his skill was soft (fellow Idol contestant Dimitrius Graham joked that Aranda's voice never made it past volume notch 3), but it was clear Aranda had some pipes. However, almost nothing compared to the California native's incredible songwriting ability. He sang four original songs in the finale, including the tune he had first auditioned with, and each one captivated the audience and judges in its own way.
Fans suggest Aranda was more of an artist than Hardy — some even thought the votes were rigged
Hardy's rock star look, amazing hair, and gravelly, soulful voice helped him capture the Idol title. The "Bayou Boy" had the look and style of a star, along with a voice to match, which is likely why the show's fans ultimately pulled for him to win. However, after Hardy was announced the winner, Twitter immediately flooded with distaste for the choice, suggesting that Aranda was an all-around better artist than Hardy. Some even believed the show's votes were rigged to give Hardy the win no matter what. While the show doesn't rig its votes (if that were the case, there's no chance Taylor Hicks ever would have won), it is possible that the people voting didn't appreciate the artistry that Aranda has as much as they appreciated Hardy's looks and story.
Hardy was the heartthrob with the ultimate comeback story
Hardy had two major things going for him this season: He is downright adorable, and he had an incredible comeback story. Last season, when the judges made their final cut before the live show, they sent Hardy home. But he took the advice they gave him during that first run and applied it to his skill and image during the off season. He came back with a new look, "accidentally" auditioned, and stole the hearts of pretty much everyone watching the show.
Hardy developed strongly as an artist during that break between seasons, and he captured his true image with the Elvis-style suit, the southern charm, and the fact that he pretty much never went on stage without a guitar in his hand. Fans grew to love him with each passing week, which is ultimately how he took home the title. Between Aranda and Hardy, one isn't necessarily better or worse than the other. Aranda has incredible songwriting ability, but he doesn't have the star power that Hardy has. And Hardy has a voice that could captivate anyone, but he lacks the musical ability of Aranda. Both men are talented, and both likely have long, successful careers ahead of them.
Check out The Cheat Sheet on Facebook!