Did Amy Roloff Just Hint That There Will Be Another Season of 'Little People, Big World'?
It seems like just yesterday when the Roloff family got their start on Little People, Big World — but it was actually 14 years ago when TLC first gave the family a shot at fame. It all began with Matt and Amy Roloff, a couple with dwarfism who were raising three kids of average height and one child who also had dwarfism. The cameras followed them through the years as the kids aged, and a lot changed for Matt and Amy as well. Now, the once-happy couple is divorced and doing their best to move forward.
Season 14 of Little People, Big World is fast approaching its end. And now we're all wondering if there will be more in the future. It seems Amy may have just hinted that we should prepare ourselves for a Season 15, though.
The cast of Little People, Big World has dwindled over the years
Fans of the show may remember all of the Roloff kids way back when, but now, the main story arcs pertain to Matt, Amy, and their only son with a form of dwarfism, Zach. It's certainly changed the show's dynamic over the years, too. And while some of the Roloffs have left the show quietly (like Jeremy, Zach's twin, for example, or Molly), Jacob, the youngest of Matt and Amy's kids, made quite the dramatic exit.
Jacob has always been the black sheep of the family, and back in 2016, he wrote a lengthy Instagram post explaining why he's never going to return to the show. "For me, noticing how the agenda of the crew doesn't work well with the health & happiness of our family is what made me decide quite a while ago that I would not be a part of it as soon as I was able," Jacob noted. He also added that the people in the show "are the Roloff Characters and I have scarcely anything in common with them, nor do I want to be a character myself."
Discussions over Roloff Farms have completely taken over this season
Jacob may be gone, but the drama amongst the Roloffs is alive and well. On the current season, fans have observed the mounting tension between Amy and Matt as they decide what to do with Roloff Farms. The farm has been a part of their lives for as long as fans have known the family. Now that the couple's divorced, Matt's made it known he wants to sell the farm and move on with his long-term girlfriend, Caryn — but Amy's not so sure that's what she wants.
As Amy said on a recent episode of the show, "One of the reasons I stayed in the big house [is] because that was in my best interest going through separation, divorce, and I think I needed time to say that I had a permanency, I had a place, I had something that I could hang on to, grasp, in order to figure out 'I'm officially divorced.'"
Unfortunately, fans have had enough of Amy's hemming and hawing over her decision. As one viewer commented on her Instagram, "I really hope there a decision made soon about the farm. I know it's a tv show bUt All the back n forth is driving me nuts [sic]."
Did Amy Roloff just hint there'll be another season?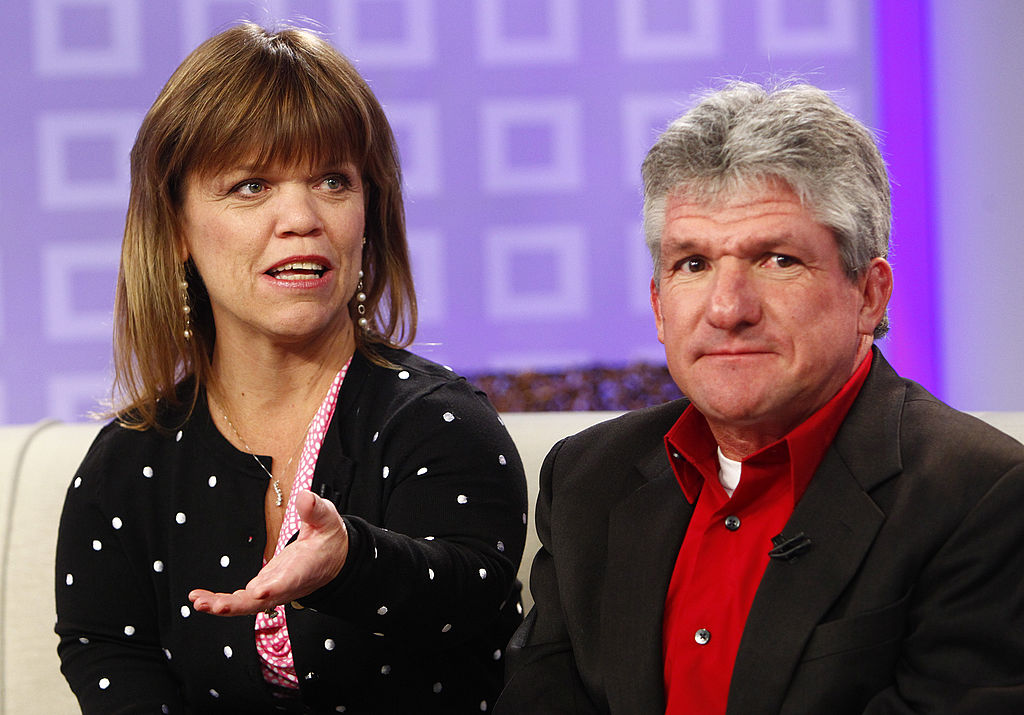 Amy keeps promising on her Instagram that her final decision regarding the fate of the farm will be revealed soon. Even with the promise, fans are stating they've had enough of the farm drama and want the focus to be elsewhere. In Touch Weekly notes one fan wrote on her Instagram that the farm focus is "killing the storyline of the show."
To that, Amy gave some telling info. "I know. That's what we kind of told the producers. We have more to tell. Here's to a possible season 15?" she answered. Considering fans are invested in Amy and Matt's relationships with their significant others as well as Tori and Zach Roloff's recent pregnancy announcement, we're sure producers can come up with plenty of new material to satisfy viewers in the future. Here's hoping Amy's mentioning of another season is foreshadowing what's to come.
Check out The Cheat Sheet on Facebook!