Did Another 'Below Deck' Chef Get Sick on Charter?
Is Below Deck experiencing a little déjà vu from Below Deck Mediterranean? Before the season began, chef Mila Kolomeitseva from Below Deck Med kept running to the bathroom because she was sick from food poisoning.
She dragged through provisioning having to return to her cabin several times to rest or vomit. But just as the first set of charter guests arrived, Kolomeitseva appeared to rally … unfortunately for the guests. She created Mexican fare from Old El Pasco and then licked the steaks before microwaving them to keep them warm.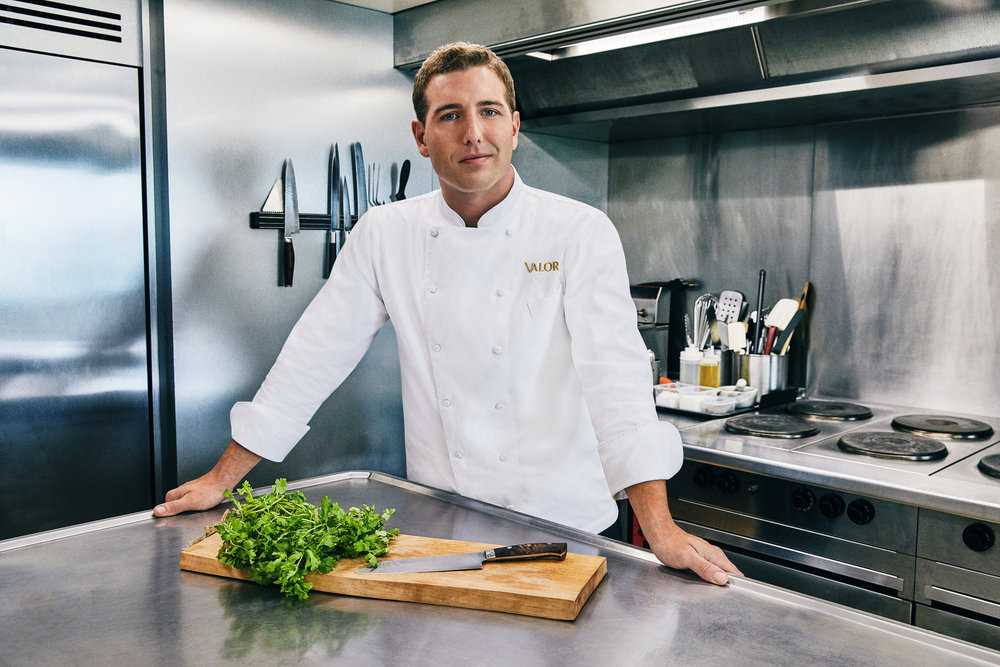 While chef Kevin Dobson seems to be off to a strong start with the first group of charter guests, he is suddenly ill. Very, very ill. The primary wants a special dinner prepared because he is going to propose to his girlfriend. And Dobson can't seem to get out of the bathroom.
Something just isn't right
The guests enjoy their lunch even humorously remarking it was the "best lunch" they had that day. Dobson has big plans for a cool Thai inspired dinner for the guests too. "I worked in a Thai restaurant when I was younger and Thailand here has got a lot of fresh and salty and spicy ingredients," he says. "Outrageously good. I love it."
He manages to get through dinner service with the guests commenting about how much they love his food. He and Chastain clash a bit in the kitchen but she remarks about how chefs with a little bit of crazy usually have the best food.
But after dinner service, Dobson notices his stomach is turning on him. He moans while cleaning up, telling Chastain he's having some cramping. "Stomach cramps, they've been happening the last few hours," he tells her. She emphasizes this is only day one.
He tries to sleep it off … it doesn't seem to go away
The day begins with Dobson in the bathroom audibly moaning. "The stomach thing today is just … Jesus," he says in a confessional. "It just got me. I'm having massive cramps. But I just got to push through it."
Dobson is next seen in the kitchen starting to prepare breakfast. He certainly does push through and delivers a huge breakfast spread. But is then doubled over moaning again. He calls to Chastain on his radio but then runs to the bathroom again. He also worries about what he's going to do for the big proposal dinner too. "I've got a lot of work to do tonight and I'm a bit worried whether I'm going to get this all done or not," he says in a confessional.
He continues to cook but also has to run to the bathroom. Eventually, Dobson asks Chastain if the boat has any medication he can take for his stomach issue. Chastain asks Captain Lee Rosbach if the boat has a medical kit. "Kevin is about to cook the biggest meal of this couple's life and I'm pretty sure he can't do it from the seat of his toilet," Chastain says in a confessional. "Something has gotten to Kevin. And it wants out."
So what is Dobson fighting? Stay tuned when Below Deck returns on Monday 9/8 central.