Did Any Royals Know About Prince Harry and Meghan Markle's Decision to Resign Before They Announced It Publicly?
When Britain's Prince Harry and his wife, Meghan, announced to the world that they were planning on leaving royal life behind, the queen said not so fast.
After the couple stated that they were going to "step back as 'senior' members of the royal family" it became apparent that Queen Elizabeth II was not told about their plans ahead of the public announcement. But was anyone in Harry's family given a heads up or did they all find out the same time the rest of the world did? Here's more on that, plus how Prince Charles and Prince William reacted to the news.
Did Prince Charles and Prince William know in advance?
On Jan. 8, 2020, social media erupted and Instagram nearly crashed with one bombshell post from Prince Harry and Meghan, Duchess of Sussex, that read: "After many months of reflection and internal discussions, we have chosen to make a transition this year in starting to carve out a progressive new role within this institution. We intend to step back as 'senior' members of the Royal Family."
This news was a bit surprising to many people around the world but imagine how Harry's family since they weren't notified about it in advance. That's right, not only did Harry's grandmother find out when the rest of us did but it's been reported that's also the case with Harry's father, brother, and the other members of his family.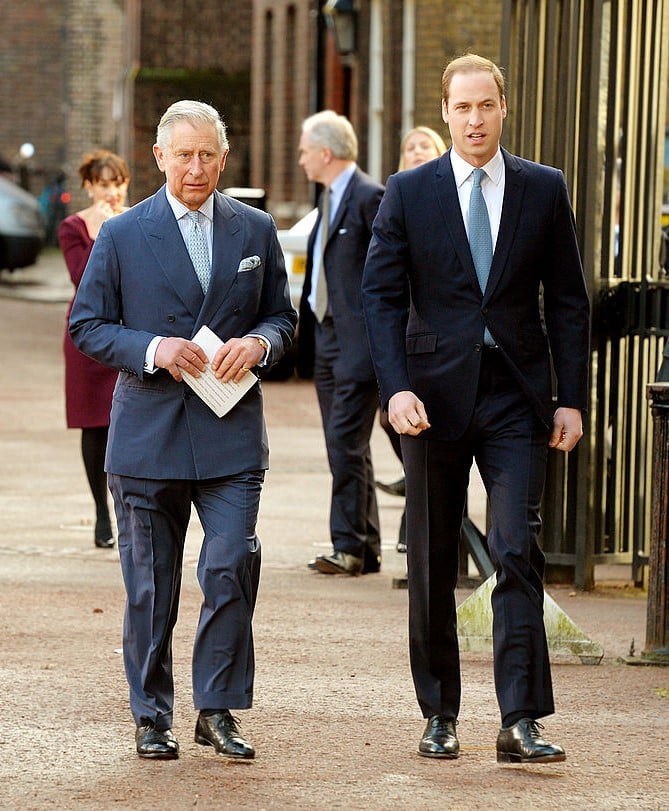 The queen's response can be likened to a boss not fully accepting an employee's resignation letter. Buckingham Palace released a statement that Harry and Meghan's desire to step back is "complicated" and "would take time to work through."
BBC correspondent Jonny Dymond said that Palace officials told him that senior royals like Charles and William are "hurt", "disappointed", and felt "blindsided" as the couple did not tell any of them about their definitive plans prior to their announcement.
Meanwhile, some tabloids have reported that Harry's dad and sibling are "incandescent with rage." However, neither have publicly commented on the issue.
Were they left in the dark about this too?
This isn't the first time Harry and Meghan have left other royals out of the loop before going public with some major news. The Duke of Sussex's family reportedly did not know anything about the emotional documentary Harry & Meghan: An African Journey before it aired either.
Their documentary did overshadow a program that came out around the same time about Prince Charles' work overseas. The Sussexes also took the spotlight away from the Duke and Duchess of Cambridge at a time when they were visiting Pakistan on a complex tour.
As The Express noted, "An unwritten rule in the royal protocol requires members of the family not to overshadow official visits undertaken by more senior royals." 
Many people are also reading into the fact that Harry and Meghan's huge announcement came just one day before Kate Middleton's birthday. Guess which subject the British press is more focused on.
Read more: Everything That Will Happen Now That Prince Harry and Meghan Markle Are No Longer Senior Royals