Did Ariana Grande and Pete Davidson Ever Plan Their Wedding?
It's so over between pop songstress Ariana Grande and comedian Pete Davidson. The relationship that shocked the world when it began in May 2018 fizzled out just five months later with a returned engagement ring and Grande getting sole custody of the couple's pet pig.  Grande and Davidson's relationship moved at the speed of light. They began dating in May 2018, were engaged in June 2018, and had a slew of matching tattoos to boot.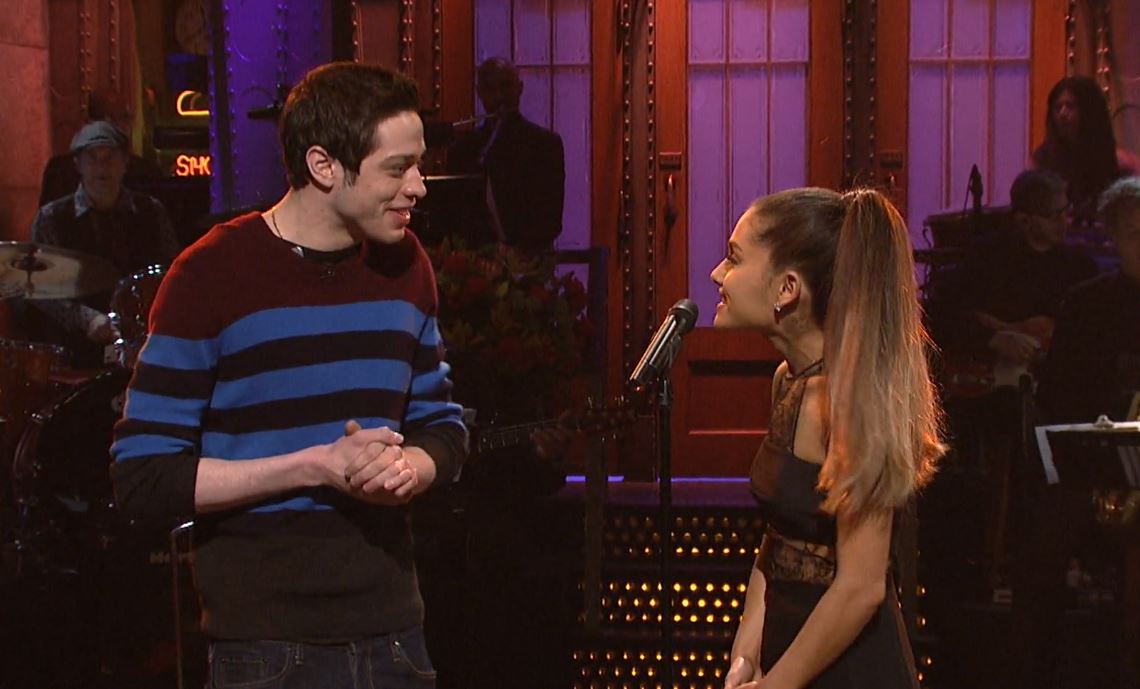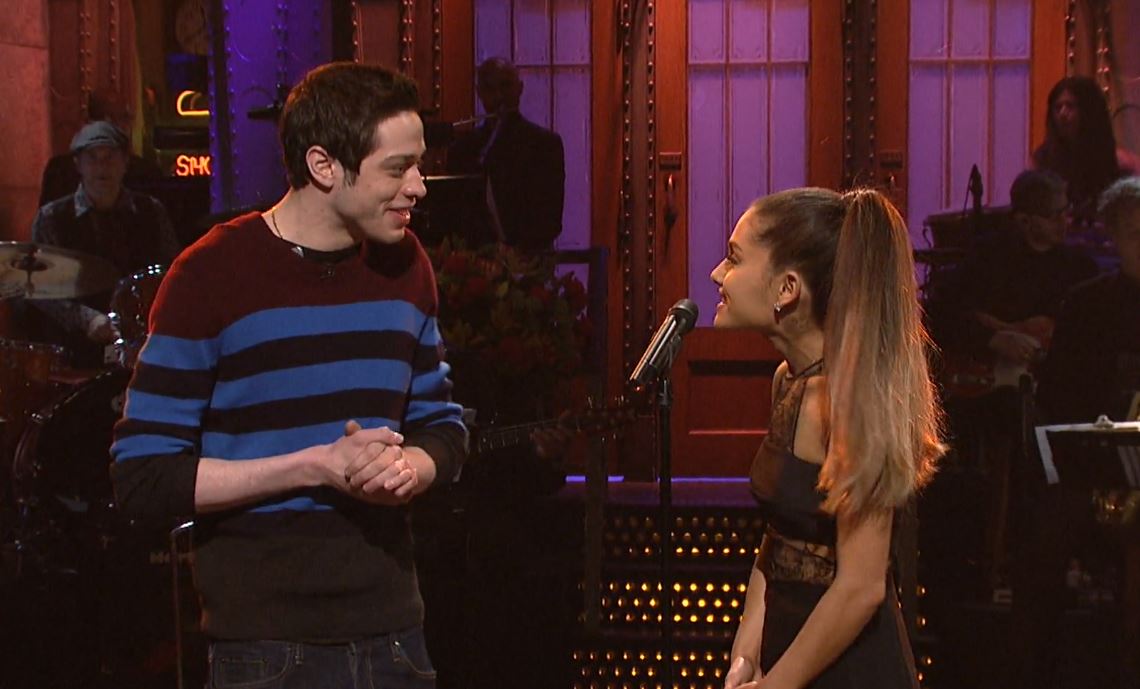 A devastating loss
Though Davidson and Grande were caught up in each other for much of the summer, that came to a screeching halt in early Sept. 2018. Sadly, rapper Mac Miller, who Grande had dated for two years until April 2018 died tragically after overdosing. The shocking loss reportedly caused the Sweetener vocalist to reevaluate her life.
A source told People, "It was devastating and shocking to her. It's had a huge, negative impact on her life. It made her rethink many things in her life. One of those things, evidently, was her upcoming marriage. She realized that planning a wedding right now felt very rushed. It's not what she wants to do right now."
No wedding plans
Perhaps Grande sensed that something didn't make sense when it came to her relationship with Davidson. After all, the duo never actually began planning their big day. According to TMZ, despite their constant PDA and defense of their relationship, Grande and Davidson's union might have been more hallow than it appeared. Sources close to the former couple told TMZ that they never solidified any wedding plans or spoke firmly about heading down the aisle.
Though Grande chatted about her wedding with her mother, no details were actually ever nailed down. There was no wedding dress shopping, venue deposits, and certainly no cake testing. Perhaps the pair were just caught up in their bubble of romance, and they decided to ride the wave until it fizzled out completely.
Time to herself
Though it was initially reported that Davidson and Grande's breakup was a mutual decision, that might not exactly be true. According to The Sun, Davidson was not supportive in the days after Miller's death. A source revealed, "Ariana has been devastated and Pete couldn't handle it. She realized she needs a grown-up who can support her and that's not him."
Though the singer has taken some much needed time away from social media and the public eye, it looks like she's on the mend. On Oct. 21, 2018, the songstress was seen out and about in New York City, doing some much-needed retail therapy. She was spotted in the Soho neighboorhood with a group of her friends carrying giant bags worth of Chanel merchandise.
Ariana Grande Went Breakup Shopping and Basically Bought Out Chanel https://t.co/C89d8j5sCc

— ELLE Magazine (US) (@ELLEmagazine) October 22, 2018
The songstress seemed unruffled and unbothered unlike her ex, who spoke candidly about the breakup when he hosted Judd & Pete for America with Judd Apatow. Davidson said, "So, obviously you know I, we [Ariana and I] broke up or whatever, but when me and her first got engaged we got tattoos. And it was like in a magazine like,"Was Pete Davidson stupid?" And 93% of it said yes. My boy, he was like, "Don't listen to that s–t man. They're literally f–king haters." And I'm like, yeah, f–k that. I'm not stupid. And the other day we were in my kitchen and he was like, "Yo bro. Turns out you were stupid."
In the end, it seems like it was best that no venues were ever booked and a date was never set.
Check out The Cheat Sheet on Facebook!