Did Artie Lange Violate Probation?
In an attempt to divert fans from a recent setback, Artie Lange's team posted another image on Twitter of the comedian looking healthy and happy.
The team wrote that Lange asked for the picture to be posted along with a message. "Artie reached out and asked us to post this for him: Pumping gas and reading Howard Sterns new book, which is great by the way. I read in 2004 Trump interview with me there. I'm reading about the POTUS when a guy yells at me ' yo fill it with regular' lol, my crazy life!"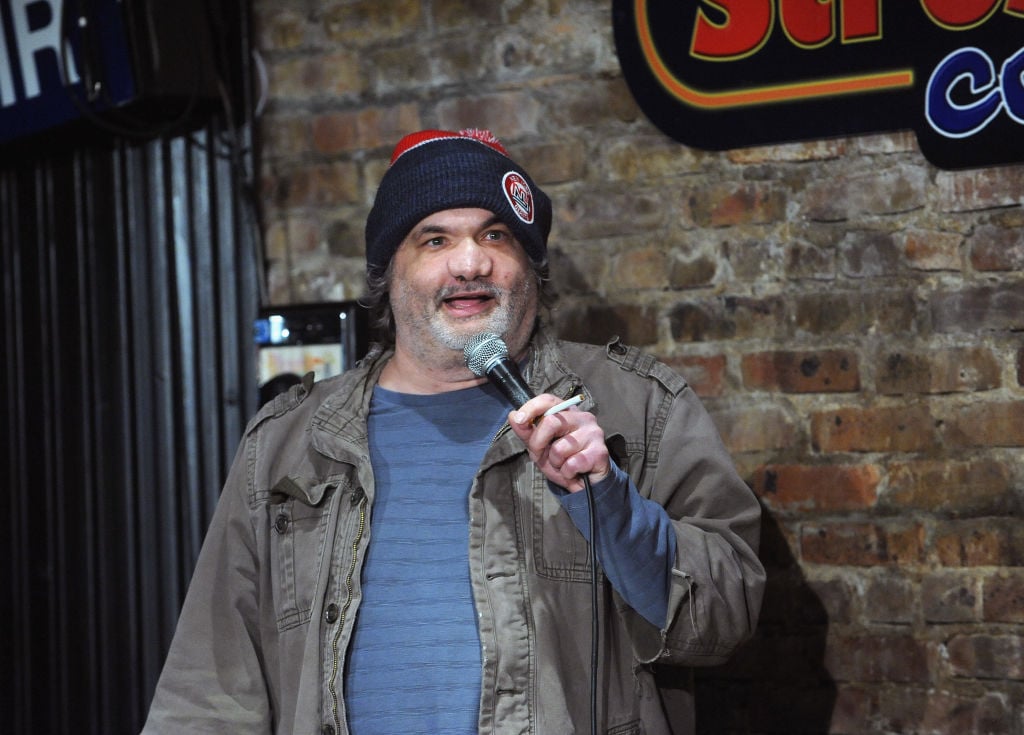 Although Lange looks sober and pretty healthy, current reports point to a huge setback that could mean prison. In fact, some fans felt like they were trying to be duped with the post.
Lange allegedly violated probation
Sadly, the last few Twitter posts of Lange doing well were possibly smoke and mirrors. ABC News reports Lange was arrested last Tuesday morning at a halfway house. Lange is to remain in the county jail until a judge can perform an evaluation, according to NJ.com.
Essex County Sheriff Armando Fontoura told NJ.com Lange "sounded good" and "looked sober" when he was arrested. While some reports asserted that Lange was doing drugs, Fontoura said Lange was just "noncompliant with his drug court requirements," which led to his arrest. Which drug court requirements he violated were not made readily available.
Lange's newest mugshot showed the severity of drug addiction. His badly damaged septum is just one casualty from years of abuse. He previously said he ruined his nose due to extended drug abuse but by also accidentally snorting glass. Dr. Paul Nassif from Botched saw the shocking image and said he could fix Lange's nose. But he has to get clean first.
Fans continue to support the comedian
Some responded to the Twitter post with positivity, glad to see Lange cleaned up his act. However, others posted about the arrest and were pushing for the comedian to get clean once and for all. "Ugh come on Artie.. :(" one person wrote along with a story of Lange's arrest.
ABC News sports anchor Joey Wahler wrote, "It hurts my heart to see this man still doing this to himself. Artie couldn't have been nicer when I was on his show. Even now he has more talent in his pinkie than most can ever dream of. So hope someone or something gets through before it's too late."
Another person added to Lange's thread. "Good luck Artie… Although I'm worried you are back on drugs? How can you think Howard's book is great?" Many just said they were praying for his recovery.
While others acknowledged Lange was struggling, they want him to keep up the fight. "Artie – we're cheering for ya! One day at a time. Took a while to get where you've been and will take a while to get you to a better place. Not a sprint. Hang in there! We'll leave a light on for ya!!"
Check out The Cheat Sheet on Facebook!