Did 'Below Deck's' Captain Sandy Yawn's Prediction About Bosun Conrad Empson Just Come True?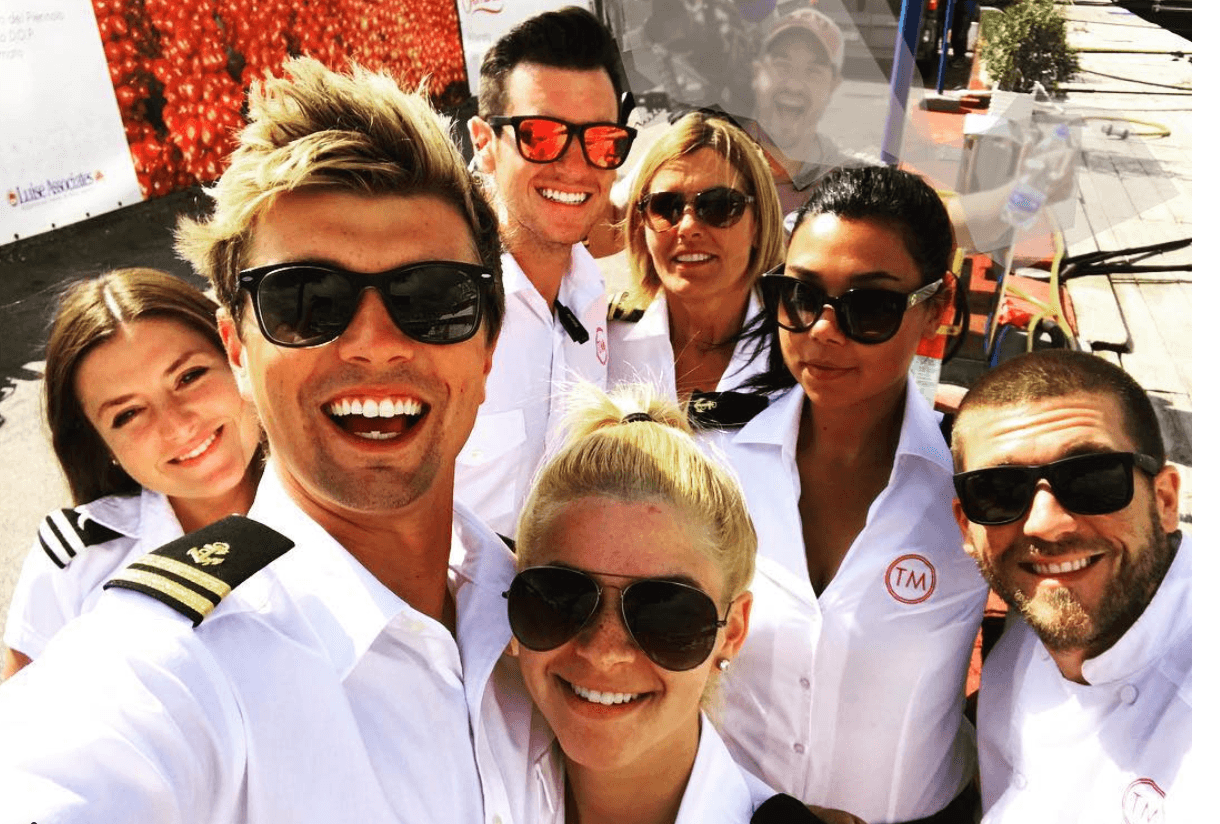 During the Below Deck Mediterranean season three reunion, Captain Sandy Yawn shocked bosun Conrad Empson with a prediction about his career.
When host Andy Cohen asked Yawn about crew performance, she had this direct criticism of Empson. "Conrad just didn't do his job, Bravo's The Daily Dish recounts.
"You know, every time I looked up, he was like a little puppy behind Hannah [Ferrier]," Yawn continued. "That's your mistake is that you actually think that you could call the shots. And as a 23-year-old bosun that's come from a private boat to a charter boat, you've got a lot to learn. And you start with listening to authority and checking in with the captain to find out what's next. You don't decide to go smoke on the bow when you decide you want a cigarette on a superyacht in the middle of the Med. It doesn't happen. And that's why you will probably never make it."
Empson reacted strongly to Yawn's comment, but then just made an announcement that changed everything.
Empson wasn't thrilled about the criticism
During the reunion, Empson looked stunned when Yawn said he'd never make it in yachting. He then took to Twitter and posted, "If your only problem with me was smoking you would have spoken to me during the season not on national TV. You travel around the country doing motivational speaking, but tell me I'm going no where in front of millions. Practise what you preach."
Some 'Below Deck' fans weren't happy with Yawn's comments
Team Conrad fans weren't shy about telling Yawn she was wrong in her criticism. One fan tweeted, "She was a horrible leader/boss to wait all this time and then slam him. You address the problem at the time and move forward, she was wrong to handle it this way. Please Bravo, don't ever bring her back."
Yawn and the fan went back and forth on Twitter until Yawn wrote, "This will be my last message about it. You have no idea what went down. If you actually think It's ok for an employee to decide when they take breaks, and have no respect for authority, then, we'll, maybe he should work for you." Mic drop.
But Yawn made this important observation about Empson
Despite the tongue lashing, Yawn made this positive observation about Empson, according to Bravo's The Daily Dish.  "What I admired about you when you came on the boat is you talked about you didn't want to be in yachting, that you wanted to do what your father did," Yawn said. "You want to work in yachting to make enough money to go out and buy houses and renovate them, and that, to me, is wow, he has a plan. At 23, that's amazing."
And guess what? Empson makes a huge announcement
Yawn's stern but loving advice may have helped Empson realize his true passion: flipping houses. In late September he teased on Instagram, "Big news to announce shortly! Just working on the final pieces!"
But finally, in mid-October, Empson said on Instagram, "So it's time to announce why I'm on Long Island, New York. I've come here to film my new series, where I'm going to be documenting my new venture. I invite you all to watch me on my new exciting journey of Buying, Renovating, and selling properties!" Whether Empson's series is on Bravo or another network is unclear, but he seems to be on the very path Yawn said he should take.
Check out The Cheat Sheet on Facebook!