Did Blake Shelton Know About Ex, Miranda Lambert's Secret Wedding?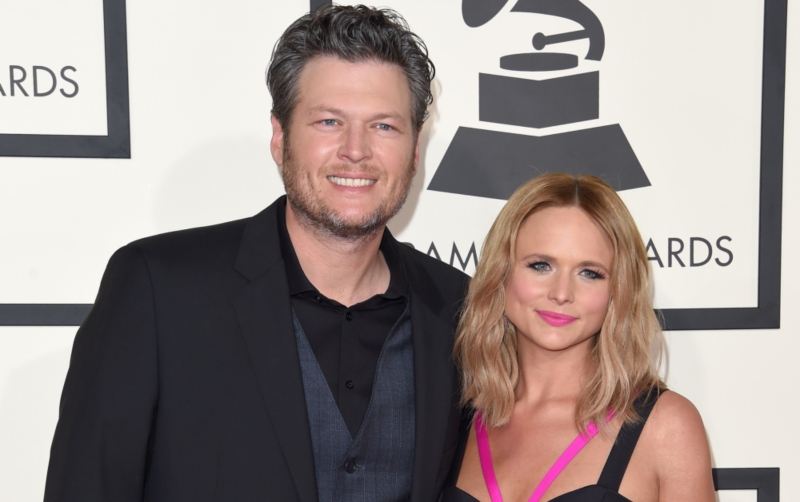 Some celebrities announced their engagement while others wait until even after a wedding for an announcement. Although it might be a surprise to fans there are those who are let in on the secret.
Miranda Lambert announced she got married leaving some to wonder if she let her ex-husband Blake Shelton know beforehand. Here is everything we know about whether Lambert let Shelton in on her secret.
Miranda Lambert announced she got married to Brendan McLoughlin
The country singer announced that she has a new husband to celebrate Valentine's Day. She posted a wedding photo to Instagram with the caption, "In honor of Valentine's Day I wanted to share some news. I met the love of my life. And we got hitched! My heart is full. Thank you Brendan Mcloughlin for loving me for…. me. "
According to AOL, McLoughlin is a police officer from Staten Island. He has a three-month-old kid from a previous relationship. He was a model before he was a police officer. It's still unknown how the two met.
So was Shelton given a heads up that Lambert was getting married?
Blake Shelton reportedly didn't know about Miranda Lambert's wedding
A source revealed to Us Weekly that The Voice star didn't know Lambert got married. "Blake found about the wedding at the same time everyone else did," said the insider.
That's mostly because the two reportedly ended on bad terms and haven't been keeping in touch. "Blake was not given a heads-up and doesn't know her new husband," said the source. "Since they split they have had almost zero contact."
The exes have moved on romantically, but last year many thought Shelton was slamming Lambert on Twitter. That wasn't exactly surprising given they ended on bad terms.
Shelton previously tweeted about karma
Last April, fans wondered if the drama between Lambert and Shelton wasn't exactly over. At the time, there were rumors that Lambert was dating Evan Felker, from the folk group Turnpike Troubadours. They reportedly started their relationship while she was dating Anderson East.
Also, Felker was in the process of getting divorced from Staci Nelson, who Lambert was on tour with at the time. Shelton tweeted, "Been taking the high road for a long time… I almost gave up. But I can finally see something on the horizon up there!! Wait!! Could it be?! Yep!! It's karma!!"
Fans wondered if the tweet was a dig at Lambert's reported messy situation. The two got married in 2005 and Shelton later filed for divorce in 2006. At first the two avoided slamming each other in public, but there were some things fans later noticed.
Lambert once changed lyrics to "Little Red Wagon" from "I live in Oklahoma" to "I got the hell out of Oklahoma" during a concert. The two also went on to make new music about their breakup, but never really went into detail of why their marriage ended.
Shelton is now in a relationship with Gwen Stefani and he gave credit to her surviving. "Next thing I know, I wake up and Gwen's all I care about," Shelton told Billboard and I'm wondering if she feels the same about me. She saved my life."
So chances are if Shelton ever walks down the aisle he won't be giving a heads up to Lambert either.
Read more: Is Blake Shelton Planning On Proposing To Gwen Stefani?
Check out The Cheat Sheet on Facebook!