Did Dakota Johnson Date Benedict Cumberbatch?
Dakota Johnson is dating Chris Martin and Benedict Cumberbatch is married, but did the two starts once date?
Hollywood has produced many unexpected couples over the years. One that seems to have slipped a lot of people's mind is the relationship between Dakota Johnson and Benedict Cumberbatch. Both are famous acting stars, and it looks like they could have had a thing with each other some time ago. Read on below to find out whether Johnson and Cumberbatch actually dated each other or not, and what other relationships they each have been in.
Dakota Johnson and Benedict Cumberbatch went on a date in 2014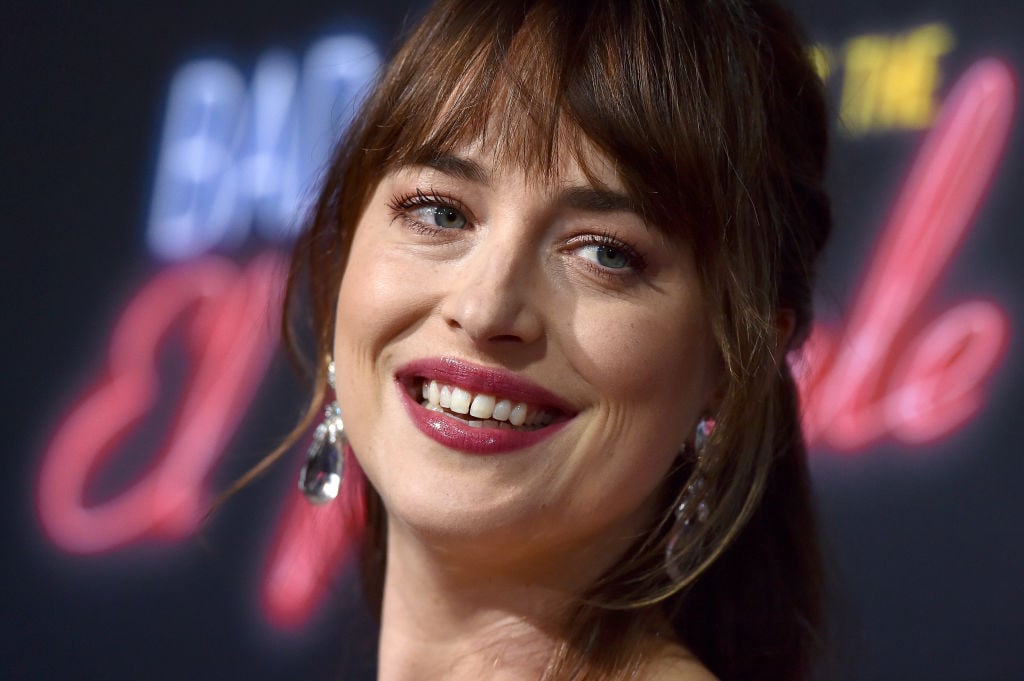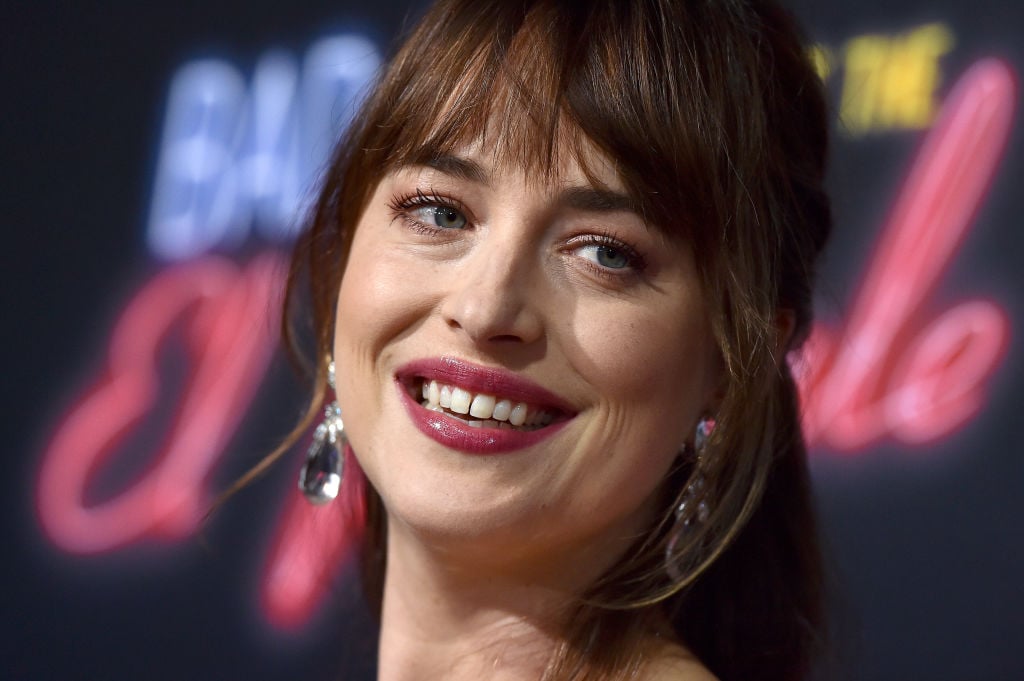 Johnson and Cumberbatch reportedly met each other at the Met Gala in 2014. A day later, they were spotted having lunch together.
Their hangout seemed to have been a fun one as onlookers saw Johnson and Cumberbatch joking around a lot. Cumberbatch, especially, was not shy about showing off his silly self. There are photographs of him putting napkins on his head and making Johnson laugh.
However, while it might look like a date, it's not clear why Johnson and Cumberbatch were eating together since Cumberbatch was in a relationship at the time (more on this later). Nevertheless, Johnson and Cumberbatch were not seen together again after that lunch date.
Who else has Dakota Johnson been linked to?
In 2014, Johnson began dating someone else: model/singer Matthew Hitt. The two of them had a very on-and-off relationship, though, in 2016, they split up for good. This came around the time that her breakout film Fifty Shades of Grey was released. "Her life was getting too crazy and it wasn't something that he wanted to be a part of," a source told.
Speaking of Fifty Shades of Grey, there have been numerous rumors of Dakota Johnson and her co-star Jamie Dornan possibly having feelings for each other after appearing in the erotic films. However, Dornan, who is married with kids, stated that his relationship with Johnson is "almost like brother, sister." 
In 2017, Johnson also went public with a new beau: Coldplay frontman Chris Martin. The couple were together for almost two years and even had matching tattoos. However, it was reported in June 2019 that they had parted ways due to them not agreeing on where their future was headed. A source shared: "Chris made it clear that he wants more kids as soon as possible but Dakota's career has really taken off and that's the last thing she wanted to think about right away."
Nevertheless, Johnson and Martin were spotted together recently and it has been alleged that they are back together.
Who has Benedict Cumberbatch been linked to?
While Johnson has dated a few people in the past several years, Cumberbatch has only been with one woman: playwright/director Sophie Hunter.
The couple first met in 2009 when they were both working on the film Burlesque Fairytales together. It's not clear when they began dating, but they announced their engagement in 2014. Cumberbatch and Hunter got married a year later. They have two children: Christopher (b. 2015) and Hal (b. 2017). In September 2018, it was also revealed that they were expecting a third child, though there have not been many updates about it.
Cumberbatch once called his relationship to Hunter "a miracle" and further elaborated: "To have Sophie in my life is something I am extremely grateful for and very excited about. It's a bit of a golden moment for me right now and I am loving it."
Since it is no secret that Cumberbatch also has a legion of devoted fans thanks to his many popular roles, some people even believe that his family life is not actually real.
"There are people who believe that my wife is a PR stunt and my child is a PR stunt," he once said to Vanity Fair. "I think really it's to do with the idea that the 'Internet's boyfriend' can't actually belong to anyone else but the Internet… And that's what stalking is. That's what obsessive, deluded, really scary behavior is."