Did Demi Lovato Quit Acting? Her Latest Project May Surprise You
Demi Lovato is a multi-talented actress and musician. However, in recent years, she's been known primarily for her music, not her film and TV roles. So did Lovato officially quit acting? Let's find out.
Demi Lovato got her start on TV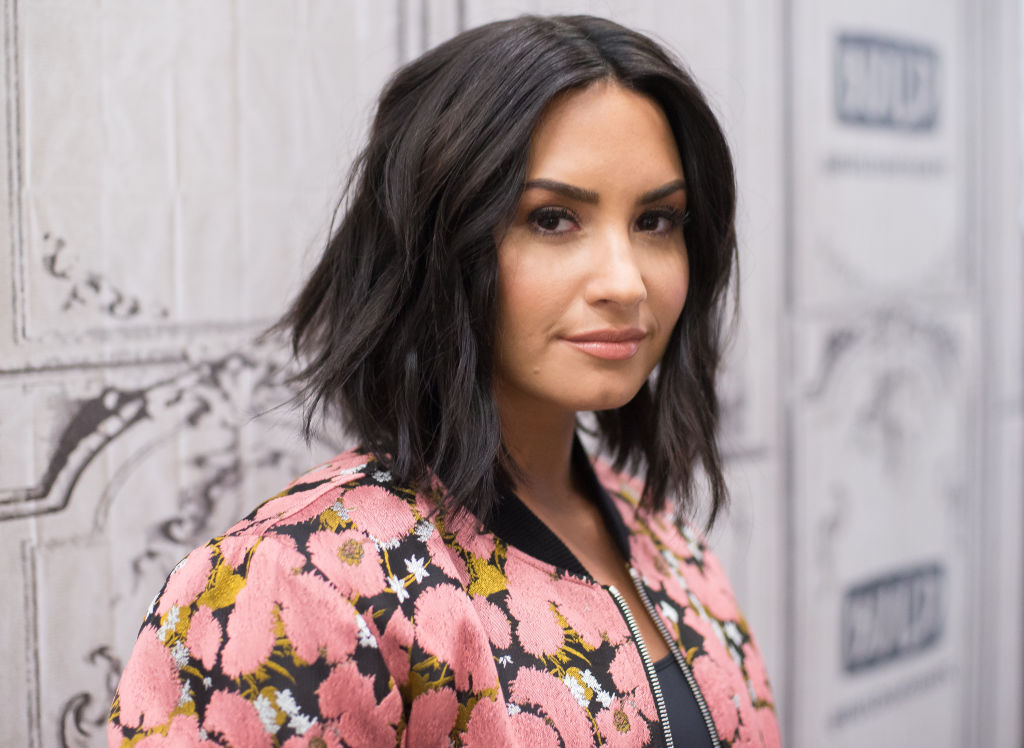 Many first became familiar with Lovato when she starred in the Disney Channel Original Movie Camp Rock, which helped to launch her career as we know it today. However, she actually got her start on TV many years prior, when she appeared in Barney & Friends opposite fellow Disney starlet and sometimes-BFF Selena Gomez.
After Camp Rock, Lovato stuck with Disney for a while, working on her show Sunny With A Chance and in the Camp Rock sequel. From there, her acting career waned, though she guest-starred in popular series such as Grey's Anatomy and Glee.
She switched her focus to music for awhile
After her first stint in rehab, Lovato came back with a new attitude, and focused on her music. Her third album, Unbroken, came out in Sept. 2011, and marked the bridge between her life before getting sober and her recovery process since.
Lovato's next two albums, Demi and Confident, featured more of an evolution of her as an artist. But it was her 2017 album, Tell Me You Love Me, that was her most honest yet, revealing more about her personal struggles.
What has Lovato been up to since her relapse?
But her troubles weren't over. In 2018, Lovato relapsed once more. On June 24, 2018, she overdosed on opioids. Lovato took a break from the public eye for months but has since returned to social media and performing.
It took her a little while, but Lovato is back at it again. In May 2019, she signed with Scooter Braun and has said that she is back in the studio, recording more music. She recently celebrated her 27th birthday with Braun and another of his clients, Ariana Grande.
Lovato is recurring in 'Will and Grace'
Now, Lovato has revealed that not only is she getting back into her music, but she's diving back into acting as well. In her first TV role since 2015, Lovato will be recurring on the upcoming Season 11 of Will & Grace, portraying the character Jenny.
So far, nothing else is known about Lovato's role in the series. However, she called the experience "amazing," saying that she's "honored to be a part of [the] cast." Lovato also noted that she would be returning to set, so they must not be finished with filming just yet.
She also has a movie in the works
When Lovato goes for a comeback, she's all in. Shortly before the Will & Grace announcement, we learned that Lovato was also working on a film, titled Eurovision, for Netflix. This was made public on her birthday with a video from Will Ferrell, with whom she'll co-star.
In case you're not familiar, Eurovision is a very popular, extravagant song competition in Europe. The musical element makes Lovato a natural fit for the project. Also starring in the film are Pierce Brosnan and Rachel McAdams, so it sounds like this is going to be a lot of fun.