Did Derick Dillard Just Tell Jill Duggar's Followers They Use Birth Control?
The Duggars have fascinated their followers since the early days of 19 Kids and Counting when Jim Bob and Michelle Duggar first shared their 19 children with the world. Now, it seems their kids are getting more attention than they are. Many of the older Duggars who are married and have families of their own, like Jessa and Jinger, are featured on TLC's Counting On. But Jill Duggar, who was removed from the show due to her controversial husband, Derick Dillard, might be the most talked-about Duggar of all.
Jill may not be on TV anymore, but she and her husband are ultra-candid with their followers about their marriage and love life. And most recently, it seems Dillard may have alluded to if they use birth control or not. Here's what was said.
Derick Dillard just wrote romance advice on a blog post
As stated before, Jill Duggar and Derick Dillard are known for keeping it real with their followers. Back in June, Jill wrote a blog post titled "More Than Sex: How to Love Your Husband," and it gave intimate details about her romantic life and what she recommends all wives do to make their husbands happy. And it seems after popular demand, Dillard created his own version of the post for husbands. It's titled, "Hot Love: How to Love Your Wife Like You Mean It."
Since the Duggars are known for being ultra-conservative, getting so real about love and sex via their blog shocked a number of readers. As for what Dillard recommends, he explained that being intentional and choosing to love your partner is one of the many keys to success. And he also wrote that being open, honest, and the spiritual leader of the household as a husband is ultra-important. As for the most surprising aspect of the text, he also added that married couples should have sex at least five to six times per week.
Michelle Duggar has spoken out against birth control in the past
Jill and her husband have two sons together, and there's been a ton of speculation that Jill may not be able to have more kids, as both pregnancies resulted in emergency C-sections. Many of Jill's followers guessed this is the reason she hasn't had more children. If Dillard's correct in saying they engage in sexual intercourse as often as they do, they'd most likely have more children at this rate if Jill's able, as it's also well-known that Michelle Duggar doesn't believe in birth control.
Michelle has spoken about her stance on birth control in the past. She and Jim Bob opted to use pill birth control at the beginning of their marriage, but Michelle ended up getting pregnant while on the pill — and she blames the contraception for the subsequent miscarriage. "We ended up losing that baby, and that was very difficult for us, because, here we were parents, holding this one baby in our arms, enjoying being a mama and a daddy. And then realizing that, with our own lack of knowledge, [we'd allowed] one of our own babies to be destroyed," she said in this clip. And Jim Bob explained that a doctor told them the pill may have caused the miscarriage.
Dillard may have just told everyone he and Jill use birth control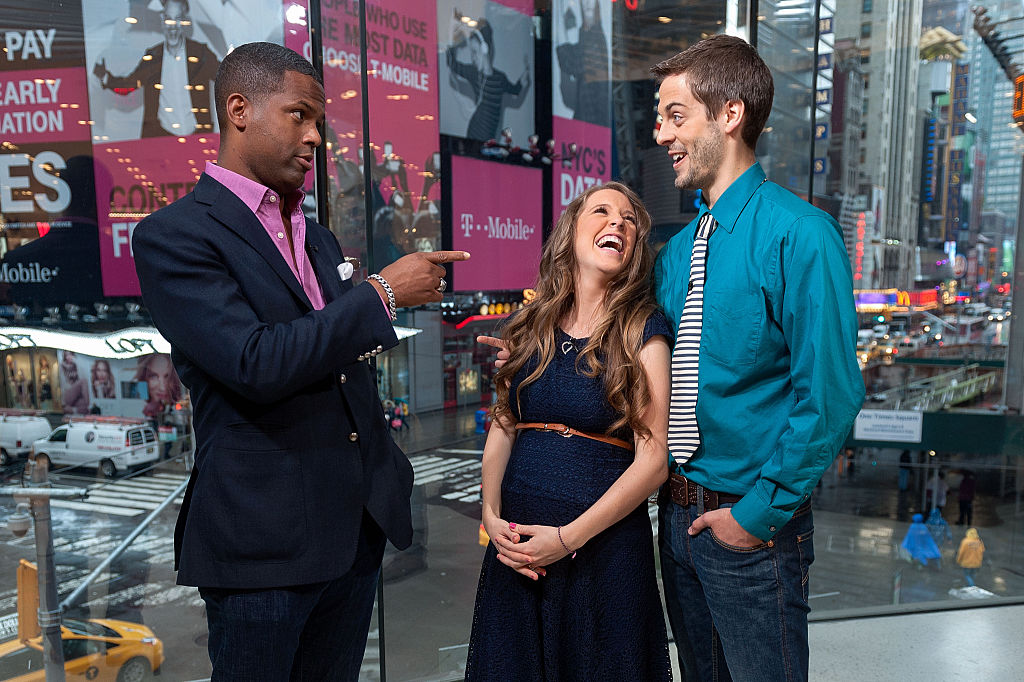 With 19 children, it's clear Michelle and Jim Bob never opted for birth control again after their first miscarriage. And while the Duggar kids often follow in the footsteps of their parents, they haven't spoken too much about birth control themselves. After a fan made a comment on Jill's Instagram, however, it seems Dillard may have just spilled that he and Jill use contraception.
A fan commented on Jill's post, "How are you guys having sex 5-6 times a week and you aren't pregnant again?? You guys don't believe in birth control so there are some lies in this somewhere." To that, Dillard answered, "we never said we don't believe in birth control… misconception (no pun intended) #547324. My parents waited 11 years to start having kids, and there's nothing wrong with that. Each Christian family should follow God's leading for their own family, regarding when and how many kids to have."
While Dillard didn't come right out and say it, this seems to have cleared up quite a bit for fans! We imagine many of the other Duggars feel the same way, too.
Check out Showbiz Cheat Sheet on Facebook!