Did Farrah Abraham Really Rip Off Kourtney Kardashian? The Former 'Teen Mom' Laughs off Accusations
Some fans are very upset Farrah Abraham tried to copy Kourtney Kardashian's Instagram post.
The former Teen Mom reality star has been catching a lot of heat lately after fans claimed she ripped off Kourtney Kardashian's photo.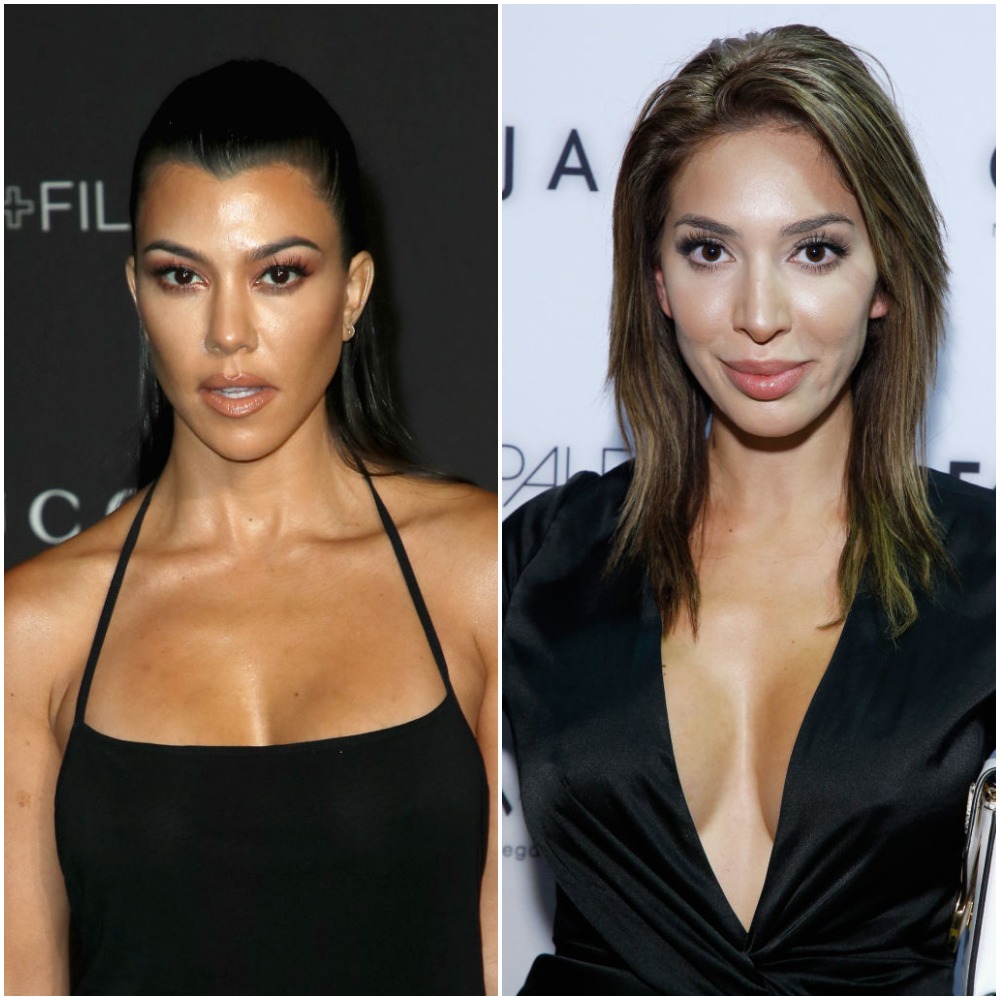 Farrah Abraham does not find anything wrong with her photo looking the exact same as Kardashian's and even laughed off the accusations that she ripped her off.
Fans DRAGGED Farrah on social media for her photo
Earlier this month, Kourtney Kardashian took us all by surprise when she posted a nude photo of herself to Instagram.
The reality star can be seen only wearing a white towel on her head as she is seated on the bathroom counter holding a laptop and a tea cup over her chest.
This photo shoot was to promote Kourtney Kardashian's new brand called Poosh, which will be and beauty and lifestyle platform.
Two weeks after Kardashian posted her photo, Farrah Abraham decided to share a naked photo of herself sitting on a bathroom counter with a white towel on her head holding a laptop and tea cup over her chest.
Fans knew that this wasn't a coincidence and immediately called out Abraham for copying Kourtney Kardashian's photo.
Many left comments under Farrah Abraham's Instagram photo as well as on Twitter calling out the reality star for her lack of originality as well as her excessive use of Photoshop (her belly botton is missing in the photo).
One fan wrote, "You will never be Kourtney Kardashian," while someone else wrote, "You are not a Kardashian. Accept that. Please."
Another fan even went as far to write, "Kourtney did it first and it makes you look pathetic, jealous & insecure (per the usual). This isn't the 1st time you've copied something the Kardashians have done. Kourtney looks fabulous. You on the other hand … Nice airbrushing, Photoshop and filters."
Farrah has continued to laugh off the accusations
A few days after posting the photo, Farah Abraham was asked by TMZ if she thought she had actually ripped off Kourtney Kardashian's photo.
The reality star laughed off those accusations and shared that women should stopped being compared to one another.
"That's so funny to me," she told TMZ. "I say we should just stop comparing women. I super support all female mamas who are working and pushing their own, whatever she's trying to push, but I'm just focused on my own life, my own work."
Abraham then went on to say that the photo was just intended to be something she could laugh at with her friends and also show that she is a hard-working mama with a lot on her plate.
"I wanted to laugh about it that day and I sent the photo to some of my friends, and I'm like, 'Yeah, I'm just gonna post it and say it,'" she said. "And I was dealing with a bunch of stuff—like my house getting cased, maybe getting stalked that day, so I just really don't have enough time for this made-up drama. I got real-life drama."
Check out the full video below:
Farrah Abraham has been called out before for trying live like the Kardashians but has shut down any and all of rumors.
Kourtney Kardashian has yet to comment on the situation but we're pretty sure she has moved past this just like Farrah Abraham has.