Did Felicity Huffman's Daughter, Sophia Grace Macy, Know About the College Admission Scandal?
There are plenty of celebrity couples who have taken the spotlight over the years due to their involvement in scandal — but Felicity Huffman and William H. Macy aren't one of them. Their happy marriage always seemed scandal-free, though recently, that image has been smashed. Huffman is now facing federal charges due to the latest college admissions scam. She, along with other wealthy folks, were caught offering money to those who could help their kids get into college, YourTango notes. In Huffman's case, she offered $15,000 to help her oldest daughter's SAT scores get a significant boost.
There's been plenty of debate regarding who knew about the scandal, too. Did William H. Macy know what was going on? And more importantly, did their daughter who's SAT scores were getting doctored, Sophia Grace Macy, know about this, too? Here's what's been reported.
Sophia Grace Macy's SAT scores were improved immensely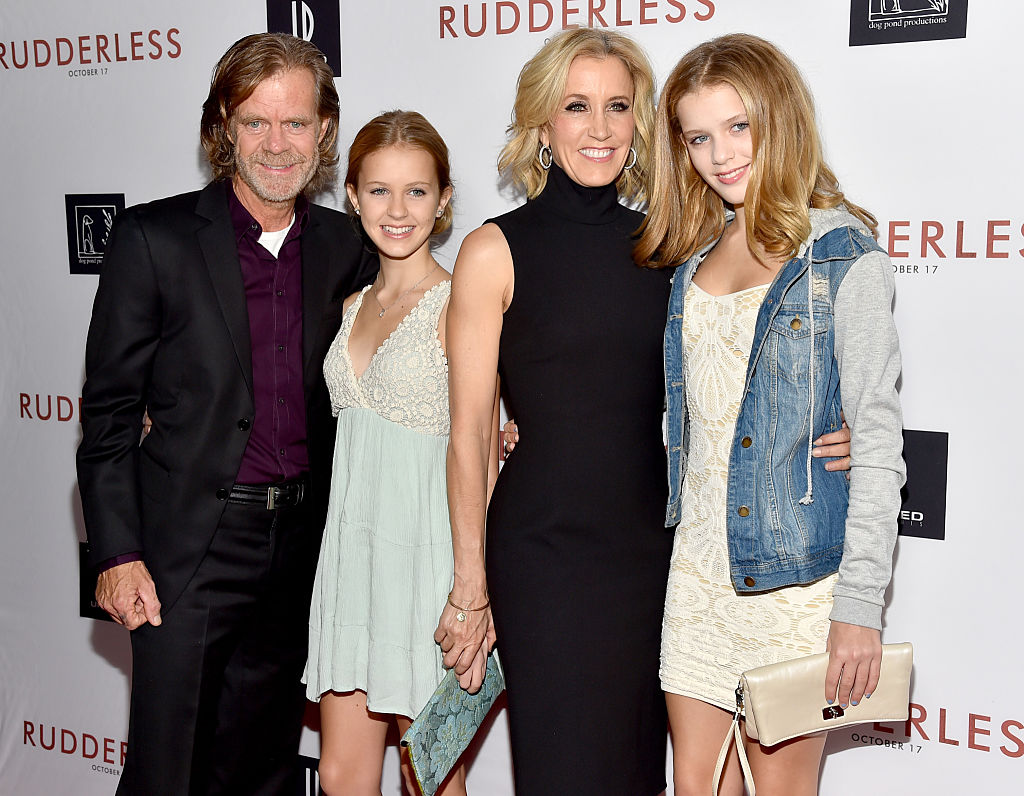 According to Page Six, Felicity Huffman was one of 33 other rich folks who sought help for their child's SAT scores. As for how the cheating worked, it seems Harvard graduate Mark Riddell, 36, would allegedly take the exam for the child attempting to get a high score, or he would secretly give them the answers to the test or correct wrong answers before the SAT was turned in. Riddell was allegedly receiving $10,000 from William "Rick" Singer, the scheming college counselor who was paid between $15,000 and $75,000 by the parents of the kids.
In the case of Huffman's daughter, Sophia Grace Macy, Page Six notes Huffman and Singer made an agreement for Sophia to have extra time with her exam. Riddell also allegedly doctored Sophia's test which likely resulted in an improvement of around 400 points from her original PSAT she took the year prior with no outside help.
Sources have allegedly said it's uncertain if Sophia knew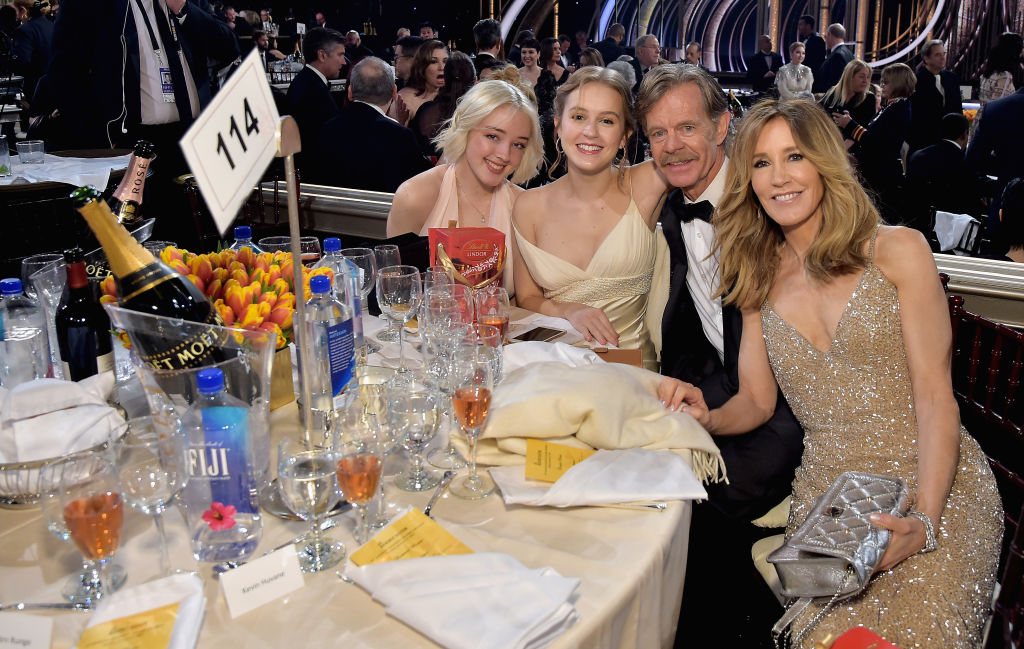 So, did Sophia know all of this was going on behind the scenes, or did she think her SAT score was authentically hers? YourTango notes the only person facing any charges within the family is Huffman. And while some sources claim the students in a few cases did know exactly what was going on, it's unclear if Sophia was among them.
One source told Radar Online that it's "unclear whether or not Sophia knew what her parents were up to." There's even speculation as to how much William H. Macy knew as well. While he wasn't directly named as a participant in the scandal, Radar notes there were allegedly phone calls between him, Huffman, and Singer that discussed the doctored SAT scam. It's also interesting to note that according to Town & Country, Macy has also discussed Sophia's college application process and has called it stressful in the past.
Were they planning on following the same path with younger daughter Georgia?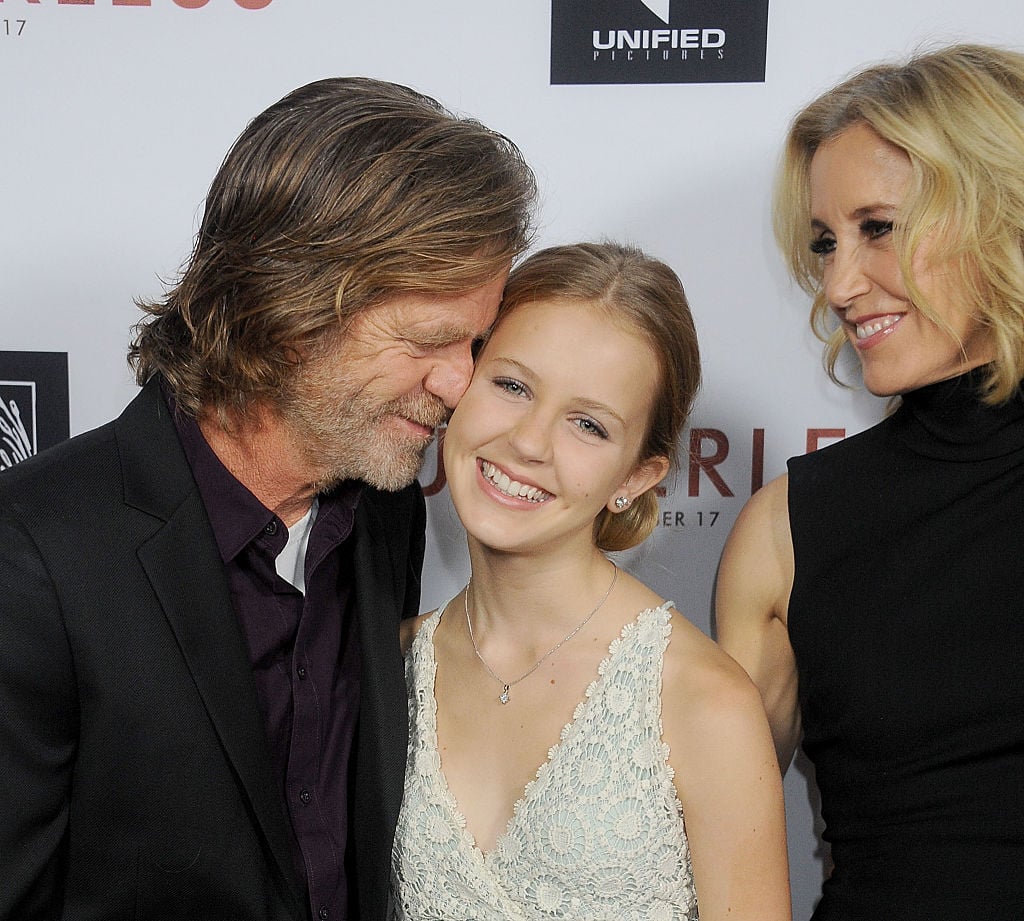 Sophia is the daughter most affected by the present scandal, of course, but Macy and Huffman's younger daughter Georgia is also most likely looking toward college. YourTango notes Georgia seems quite academic and appears to be interested in politics and the government while her sister was following in her parent's footsteps as an actress.
It's unclear whether Macy and Huffman were planning on carrying out the same plan to doctor their younger daughter's SAT score, but Radar Online notes phone calls seemed to suggest they were thinking about it. The publication notes a phone call to Singer made it sound like the family had similar plans for Georgia. No payment was submitted to Singer for Georgia, however. Did the couple have a change of heart in regards to what was right and wrong? We're not sure, but it seems only one of their kids had the extra SAT help.
Check out The Cheat Sheet on Facebook!