Did Filming of 'The Bachelorette' Ruin Shawn Booth's Proposal to Kaitlyn Bristowe?
The Bachelorette has the star pick between two men in the finale. Both of these men tend to pick a Neil Lane ring so they can propose.
These proposals tend to look romantic in the show. However, what is it really like to film? Kaitlyn Bristowe talked about what Shawn Booth's proposal was really like and more.
Kaitlyn Bristowe and Shawn Booth got engaged on 'The Bachelorette'
Bristowe was the star of season 11 of The Bachelorette. In the end, she sent Nick Viall home and chose Booth. Booth got down on one knee and proposed with a Neil Lane ring.
"I truly believe that anything happens for a reason. After the two best months of my entire life I know what that reason is and that's I'm not supposed to live my life without you and I'm not going to," Booth said before getting down on one knee.
The proposal looked very romantic. Bristowe and Booth continued their relationship until 2018.
They later broke up
The couple managed to stay together years after the show. However, they didn't make it down the aisle.
A source told People that they weren't on the same page about having children. They also spent a lot of time apart due to work. Bristowe later revealed that Booth even forgot their anniversary.
"He actually forgot our anniversary last year," revealed Bristowe on Off the Vine with Kaitlyn Bristowe. "He was like, 'To be fair, you had just dumped a guy five minutes before deciding I guess I'll pick this guy,'" she continued.
"Okay at the end of the day, you forgot our anniversary. You're being a d*ck right now. Just own that."
Bristowe said it didn't feel real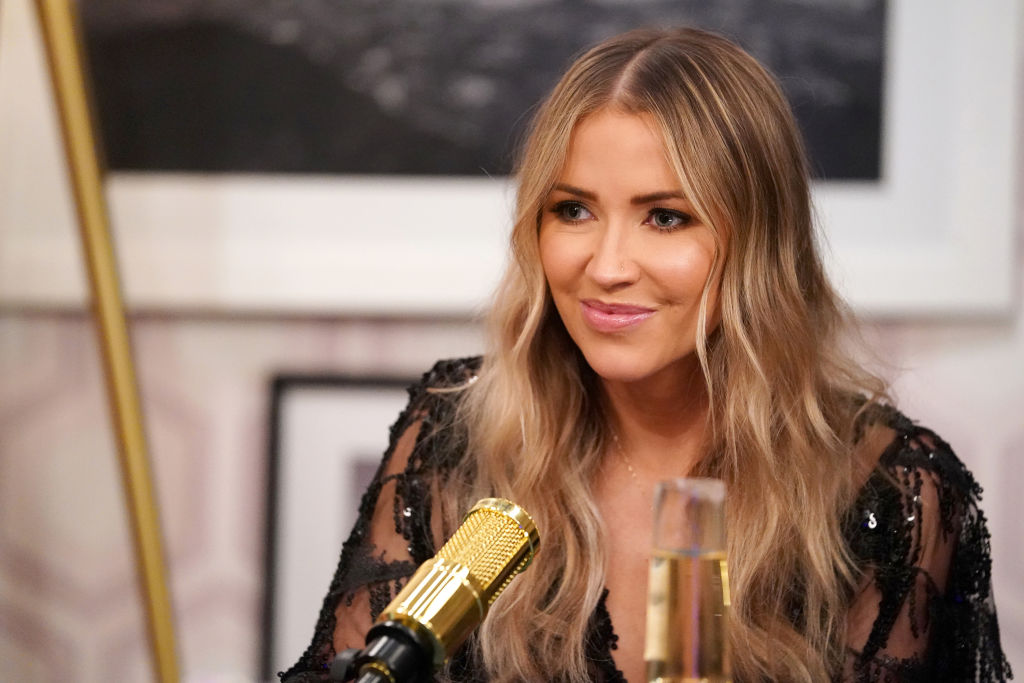 The former reality star is now revealing what it was really like to have his proposal filmed. It doesn't sound very romantic.
"It didn't even feel, like, real in that moment [when Shawn Booth proposed on The Bachelorette] because camera crews were like, 'OK, can you hold that,'" she explained to Us Weekly.
"Then producers would be like, 'Yeah, can we do that again? Kaitlyn, can you turn your hand slowly this way and put the ring on a little slower?'" she continued.
Bristowe commented on the timing of the finale really throwing her off. "You had to just dump one guy before who was like, you're feeling so awful about. And then go, like, two minutes later, go into what's supposed to be the happiest moment. It's just … bizarre."
This isn't surprising to hear given other stars decided to have private proposals after the show. Jordan Rodgers proposed to JoJo Fletcher at the end of season 12. However, he proposed with a new ring in 2018.
What will happen to their Neil Lane ring? "We are keeping it, it's very special to us," Rodgers said. "But it was also important to have our own story, our own ring, and our own moment, all our own. We are so grateful for the show bringing us together, but that is only part of our story."
It sounds like getting proposed to on the reality show is bittersweet. Some decide to do it all over again and others look back it saying it's strange.