Did Former 'Counting On' Star Derick Dillard Just Admit He Is Addicted To Porn?
Duggar family troublemaker Derick Dillard is at it again. In a new post on the Dillard family blog, he went further than any Counting On fan ever wanted him to go. After claiming fans wanted him to write the very long blog about his sex life with Jill Duggar, he continued to horrify fans with his shocking revelations. The most shocking of which, lead some Counting On fans to believe he might have an addiction to porn.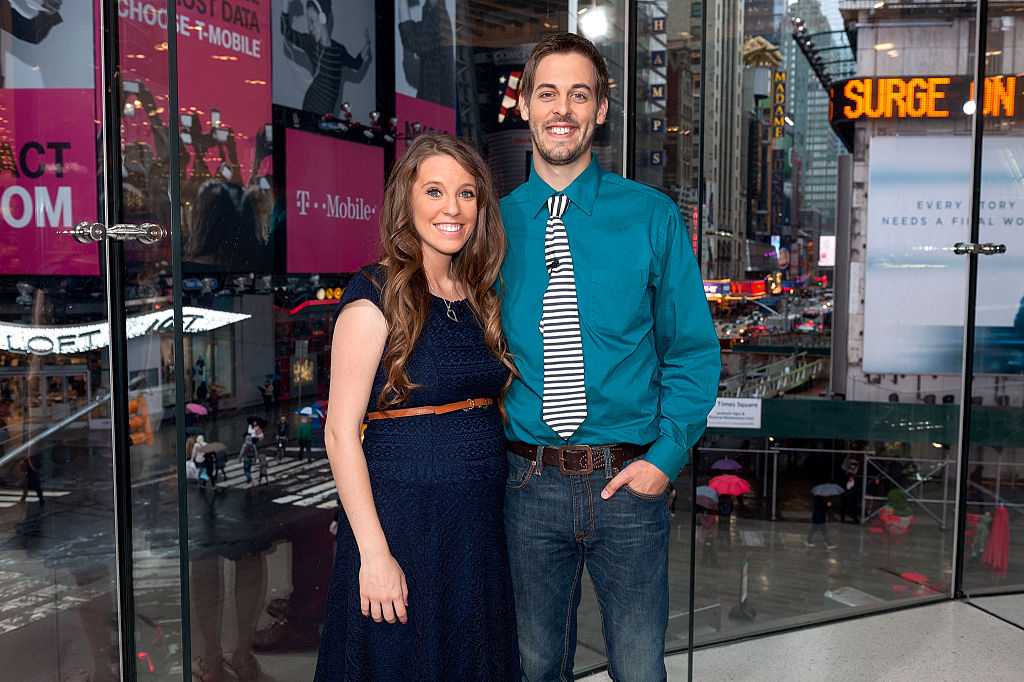 Where all the oversharing began
Former Counting On stars Jill Duggar and Derick Dillard have been sharing way too much lately about their bedroom activity. It all started a few months ago when they were celebrating their fifth anniversary in Branson, Missouri.
During their trip, Jill shared a myriad of pictures on Instagram, including one from their hotel room that featured a Kama Sutra massage oil candle and a game scorecard that had "Bedroom Edition" written across the top. After catching flack from her conservative fans online, she added a note to the post which made it clear that she was not really promoting the Kama Sutra.
But instead of smoothing things over, she got even more backlash from some Counting On fans, who weren't thrilled that she made it clear that she believed marriage should be between a man and a woman, and not homosexuals.
"Note: We are not recommending the Kama Sutra. We believe marriage is ordained by God and husbands and wives should filter everything they read and hear together through the lense of the Bible and not practice anything unbiblical. The little book pictured is a modern, smaller, cleaner, edited version that doesn't focus on spiritual aspects, homosexual, or other extramarital relationships, and again, we don't take everything in there either as the truth."
Do Jill Duggar and Derick Dillard use birth control?
Now, back to Derick's latest admissions. He started by saying that married couples should be having sex 5-6 times a week. That amount contradicts Jill Duggar's recommended 3-4 times per week. It also left Counting On fans baffled because if the couple is having sex that often, why have they not announced that baby no 3 is on the way? Are they using birth control?
After a fan asked that very question, Derick Dillard replied and possibly revealed that he and Jill Duggar are breaking one of the biggest Duggar family rules – no birth control.
"We never said we don't believe in birth control," he told the fan. "Misconception (no pun intended) #547324. My parents waited 11 years to start having kids, and there's nothing wrong with that. Each Christian family should follow God's leading for their own family, regarding when and how many kids to have."
While not an absolute admission, it seems unlikely that a couple is having sex that often and not conceiving another baby.
Derick Dillard and Jill Duggar are allies when it comes to porn
While the amount of sex he and Jill Duggar are reportedly having was shocking to Counting On fans, nothing came close to his revelations about a certain app – Covenant Eyes – that the couple uses to monitor their laptops and phones.
"It is really important to both of us that we have some kind of internet filtering service on our phones and laptops, so we decided to pay for a monthly Covenant Eyes filtering subscription and also limit some accessibility on our devices to help us be accountable to each other."
According to Covenant Eyes homepage, one of their claims is that it will help couples, "Beat Porn. Together."
While Derick Dillard did not say anything about porn, that's exactly what they app claims it will help couples overcome. For only $15.99 a month the app is "everything you need to live porn-free."
The app apparently monitors your devices throughout the day and sends any questionable images to your designated "ally." Your ally can even get a report if you attempt to look at porn on any of your devices, even if you have privacy settings set – yikes!
Derick Dillard and Jill Duggar have not commented on his recent revelations about Covenant Eyes, but it looks like their days of over-sharing about their sex life aren't over yet.
Counting On – sans Derick and Jill – returns with new episodes in October on TLC.