Did Jed Wyatt End Up Being A Bigger Villain Than Luke P. On Hannah Brown's Season Of 'The Bachelorette'?
Hannah Brown had a dramatic season of The Bachelorette, just as Chris Harrison promised. For much or her season, her complicated (toxic) relationship with Luke Parker took center stage. During "Men Tell All," Brown revealed why it was that she held onto Parker for so long.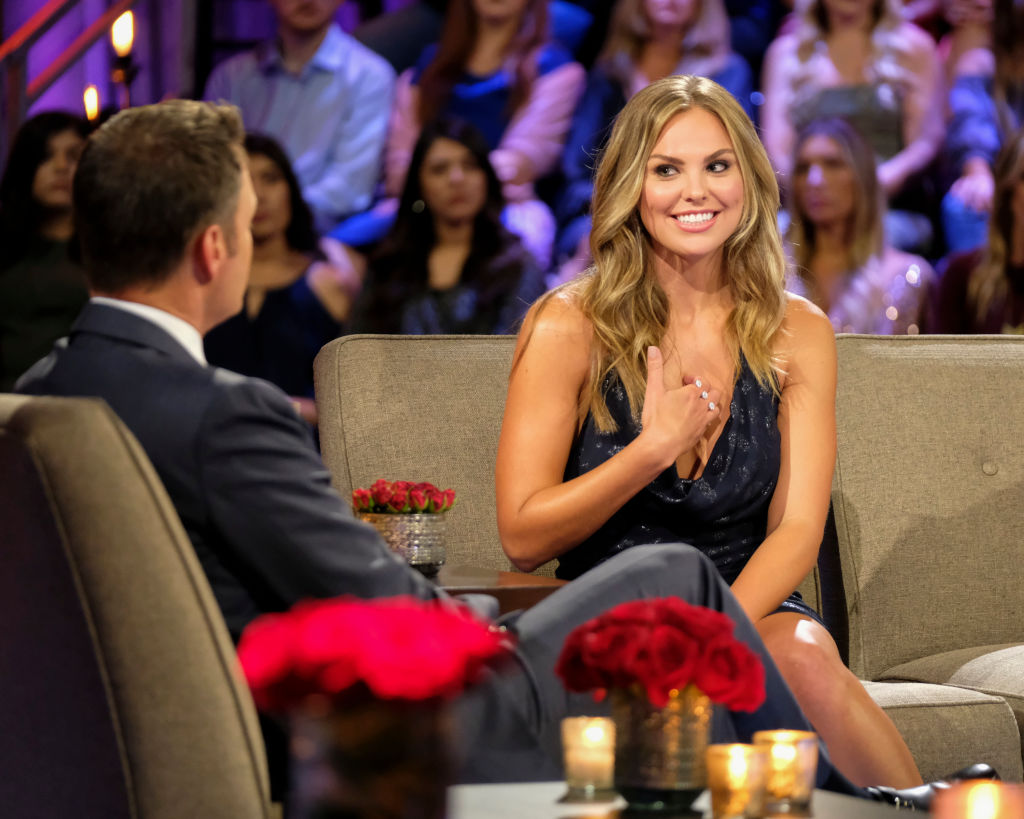 "I think a lot of [my relationship with Luke Parker] came from being really insecure about being The Bachelorette in the first place. I remember that when I got the call from you I was so excited but also I had this doubt of Oh my gosh are the guys gonna be disappointed? And am I gonna be able to live up to this standard that I thought I had to live up to? And the first night there, there is this huge fear of what your intentions are. That night, Luke made me believe that he was there for me and gave me hope from the beginning and I held onto it a lot longer than I should have but it gave me safety," she explained.

Luke P.: The original villain

Not too long into her season, Parker emerged as the clear villain. He was the contestant America loved to hate. Each week, Bachelor Nation would tune into the show and then immediately take to Twitter to show their disgust for Parker's toxic behavior.

Then, in Greece, Brown was finally able to see what Bachelorette fans (and the other contestants) had been getting so riled up about.

"I had been blind to everything that had been happening. I did listen to you guys but I knew if I listened to one of you guys say what he did I would always have a 'what if' or that feeling that when a relationship ends and there's still something there–I didn't want that. I wouldn't make up my own mind I'd just be listening to what was happening. I needed to feel it and see it for myself. That night, I felt it and saw it for myself and that was when it just snapped for me," she said during "Men Tell All."

Who's the bigger villain–Jed Wyatt or Luke P.?

Unfortunately, after Brown sent Parker home, her season didn't get any easier. She gave her final rose to Jed Wyatt only to discover, later, that he had come on the show with a girlfriend.

Wyatt quickly pushed Parker out of the "most hated contestant" category.

But he did apologize, which is something Parker never really did.

"First and foremost, from the bottom of my heart, I want you to know that I'm sorry. Apparently, they've already shown where I half apologized but, especially in hindsight, now that I've had time to review myself and my past and my behaviors towards not only you but other people, I fully see that I wasn't the best that I could be. And by lacking details to you, the things that you deserve, and the things that you want, it kind of–not kind of–it ruined what we found here in a place that I never would have expected to find love like this with someone that I wanted to spend the rest of my life with. And I know that you felt the same and I'm sorry that I took away that experience from you. I'm sorry that this has hurt your family, your friends, Bachelor Nation, everyone, my family, I'm sorry. I'm responsible for this. I will own up to it all day," he told Brown on "After The Final Rose."

Both Wyatt and Parker hurt Brown. Both men lied to multiple people. But the difference between the two contestants is that Wyatt sees what he's done and has promised to be better, and Parker has grown progressively more defensive. If Wyatt sticks to his word and really does work to better his character, Parker is the bigger villain.   

Read more: 'The Bachelorette': Jed Wyatt and His Ex-Girlfriend, Haley Stevens, Are In This Dating App Commercial Together