Did Jenelle Evans Steal David Eason's Dog?
Teen Mom star Jenelle Evans' now-estranged husband David Eason has had a few dog scandals in his time. Eason admitted earlier this year that he shot and killed their dog Nugget in the woods after it bit their 2-year-old daughter, Ensley. He has now found himself in yet another canine-related pickle; Eason called the police in early November to report one of his dogs was stolen from his property.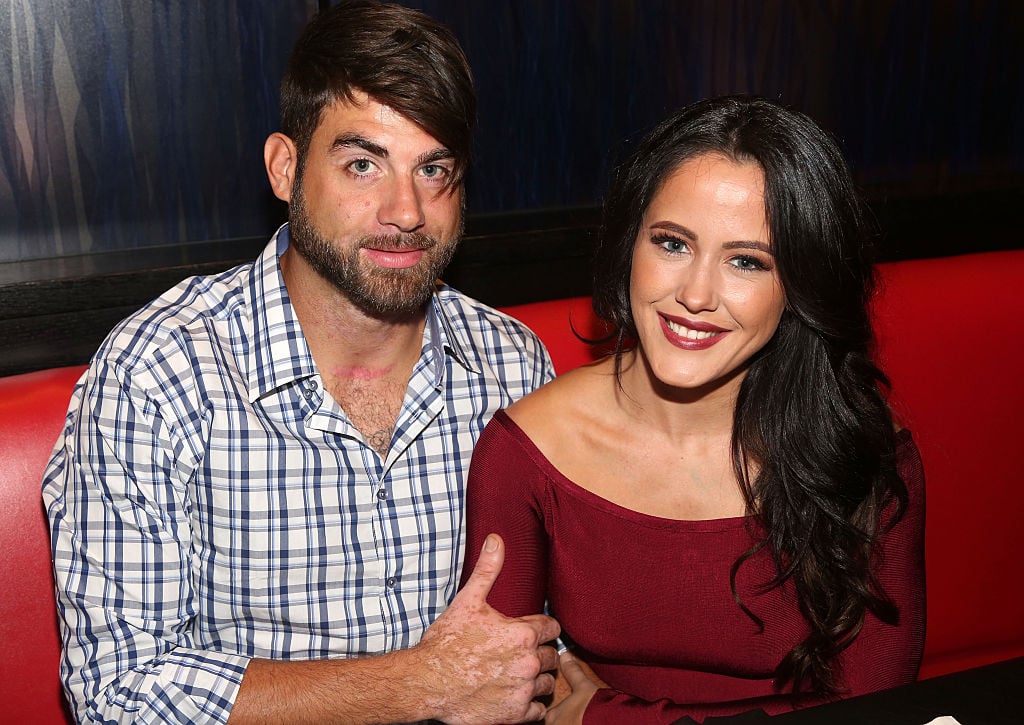 Both Eason and Evans, who married in September 2017, were fired from MTV's Teen Mom 2 this year. Then, just days ago, Evans publicly confirmed that their relationship was over and that she was filing for divorce. On Nov. 5, Eason posted on Facebook that Evans had "disappeared" and that he had "no contact with her or Ensley." So he got in touch with police.
"I have no option but to file a mission person's report," he wrote.
David Eason killed his own dog
News came out in spring 2019 that Eason shot his French bulldog, Nugget, in the woods near their house. The dog had bitten the Teen Mom couple's daughter Ensley.
"This was something that nobody wants to ever have to do," Eason told People Now. "The dog was aggressive." He said it was all about protecting his child, as well as saving the money and hassle of having the dog euthanized.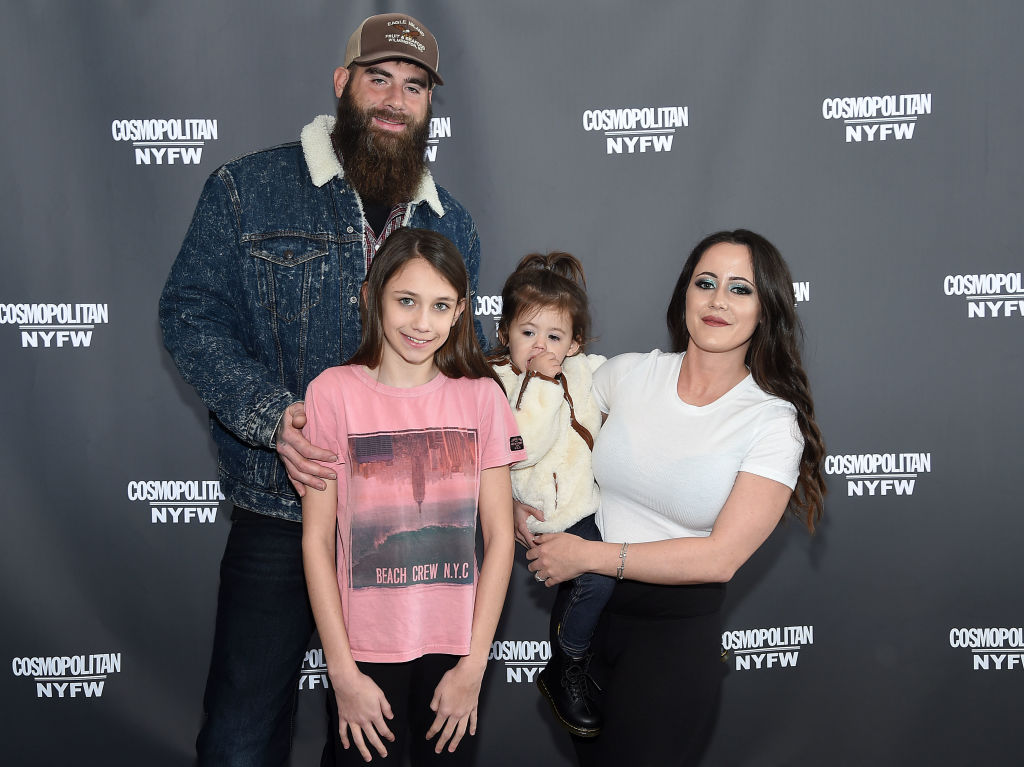 "You know when a dog bites a child on the face more than one time, then it should never be around the child again," he said. "If you give the dog up for adoption, one day it's going to be around children again."
Evans, for her part, seemed heartbroken that the dog was gone. She posted loving Instagram posts about the late Nugget.
"I'm so sorry," she wrote. "I'm speechless."
The hound's homicide resulted in the children in the home, Jace, Kaiser, and Ensley to be removed.
Did Evans take the dog along with the kids?
TMZ's sources in law enforcement told the news site that Eason called the Columbus County Sheriff's Office on Nov. 5. Eason told the police his dog was missing, "and he believes it was stolen."
TMZ wasn't sure exactly who Eason accused of the canine theft, but, they wrote, "it's a decent bet he might point the finger at Jenelle."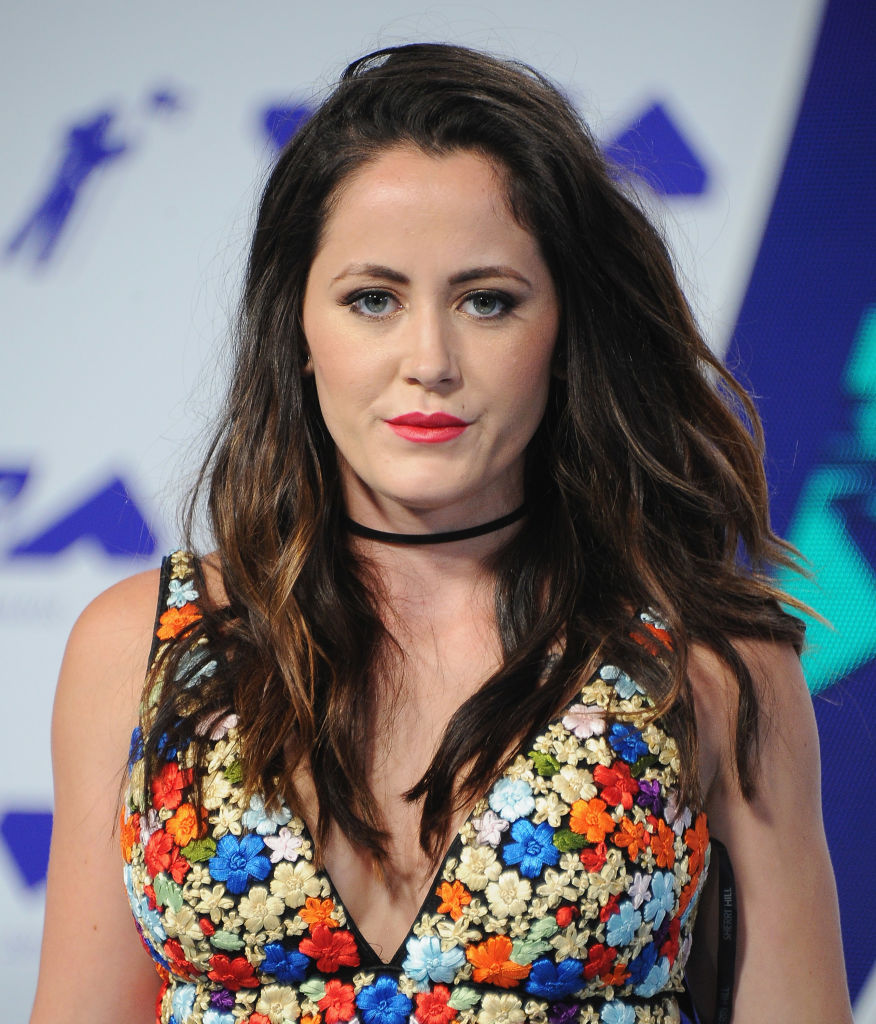 Eason and Evans split up in late October 2019.
Jenelle Evans posted an update on Instagram to share news that she left David Eason
On Oct. 28 Eason posted a cryptic message on Facebook.
"It's so hard for me to sleep alone, been up all night for days," he wrote. "Starting to feel delirious…" Fans of the Teen Mom couple began questioning whether they had split up.
Then, on Oct. 31, Evans put a text post on her Instagram feed confirming the rumors. She explained that she'd been keeping away from social media "because I've been focused on making some big life decisions."
"I've lived my life on camera since I was 17 years old." Much of that life "hasn't been pretty," she wrote.
"I want what's best for my kids and I want to be happy. With time away from Teen Mom I've started to look at my life differently and I know I need to make changes." She implied that happiness would happen without David.
"The kids and I have moved away from David," she explained. She said it was "best for me, and for my kids." She's not wasting any time, either.
"Today I've filed papers to start that process," she wrote, and we assume talking about divorce.
"Me and the kids are doing great," Evans wrote. "We need some time to be together. But you'll hear from us again soon."
She left Eason and is living in her family's home in North Carolina.
Evans has the couple's 2-year-old daughter, Ensley, with her. TMZ's sources told them Evan wants full custody of the children. But she still thinks Eason should have some contact with Ensley. TMZ reports Evans "believes he's a good dad."