Did Jennifer Aniston Just Make Marvel Fans Angry?
Did Jennifer Aniston make Marvel fans angry? Well, to borrow a phrase from Bruce Banner, they're always angry.
Last week they were angry at director Martin Scorsese for saying that Marvel movies were "not cinema." Now Aniston has lobbed criticisms at the mega-franchise for sucking all the oxygen out of the rest of the cinematic universe and leaving little room for the kind of movies in which she thrived.
What did Jennifer Aniston say about Marvel?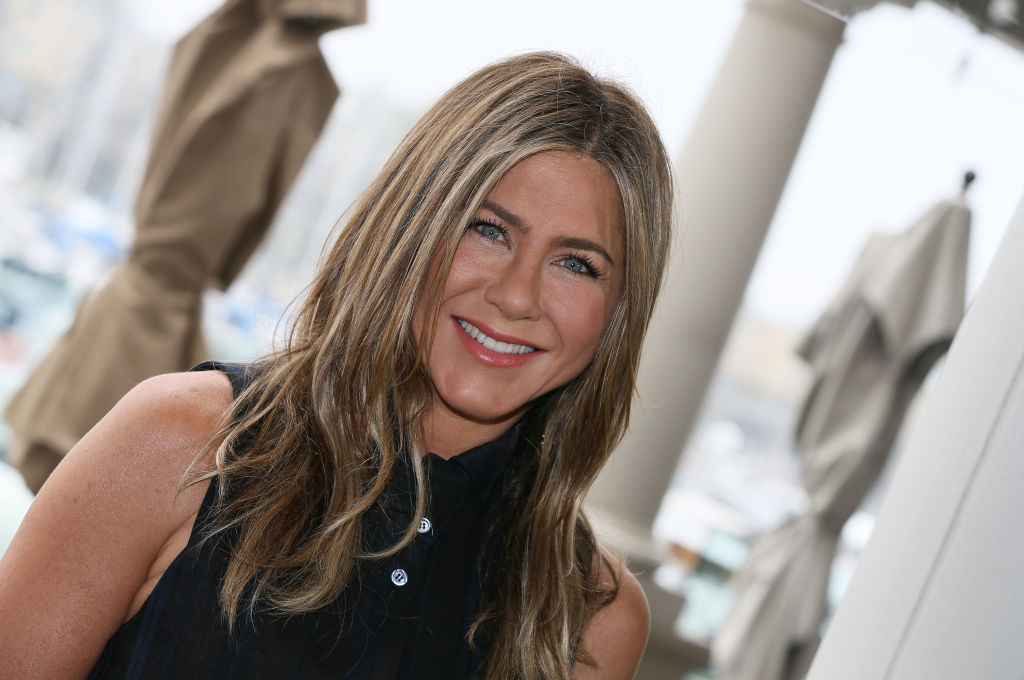 Aniston gave an interview to Variety while promoting her new Apple TV+ venture The Morning Show. The actress was asked why she returned to TV and she said it was because movies presented her with fewer opportunities.
Aniston explained: "It wasn't until the last couple of years when these streaming services were just sort of exploding with this amount of quality that I actually started to think, "Wow, that's better than what I just did." And then you're seeing what's available out there and it's just diminishing and diminishing in terms of, it's big Marvel movies. Or things that I'm not just asked to do or really that interested in living in a green screen."
She didn't directly say Marvel movies were bad, but that they didn't offer her the kind of work she was interested in. She misses the days when smaller romcoms and dramas were a bigger part of the cultural conversation, citing movies like Terms of Endearment, Blazing Saddles, and Heaven Can Wait.
The smaller movies get lost in the shuffle
It didn't take long for a backlash to spread on social media, with one person tweeting: "Jennifer Aniston who has starred in multiple Adam Sandler movies is now complaining about Marvel movies ruining Cinema." Another person posted a screenshot of her movies on Rotten Tomatoes and almost all of the movies had the green splat of critical disapproval.
There is no doubt that Marvel movies and their mega-budget franchise kin, like the DC Extended Universe and the Fast and Furious franchises, tend to dominate the cultural conversation. Those movies are loud, and the conversation around them is equally loud. One wonders that if the movies Aniston mentioned came out today, they would suffer the same fate as smaller comedies like Long Shot and Booksmart, which are well-liked by the people who see them but don't make much money at the box office.
To be fair, high-caliber actresses can thrive in Marvel movies too. Natalie Portman and Brie Larson both won Oscars before they joined the MCU, and both of them still make smaller movies at the same time. Still, as Aniston indicated, not everyone prefers to act in movies where your scene partner is a green slate much of the time.
It's not just Jennifer Aniston and Martin Scorsese who feel this way
Perhaps one of the reasons Marvel fans are frustrated is that Aniston and Scorsese have joined a growing brigade of big names daring to say that Marvel isn't all that. Jennifer Lopez, who has received some of the best reviews of her career for Hustlers, also talked to Variety about the issue.
Lopez said: "First of all, it's hard to make a movie, period. It has to be a Marvel comic or some crazy franchise thing but the smaller movies about humanity and people and life and struggles, you don't get that as much unless you do that for nothing and there's no budget."
Now add Kareem Abdul-Jabbar to the mix. The NBA legend has some Marvel bona-fides, having been one of their authors. He loves Thor: Ragnarok and Guardians of the Galaxy. But in a column for The Hollywood Reporter, he said this of Scorsese's "not cinema" remarks: "He's technically wrong — but he's culturally right. And all the outraged defenders of Marvel films know he's right."
Marvel fans probably wouldn't agree to that, but Lopez, Aniston, Abdul-Jabbar and especially Scorsese have little if anything to prove. Their positions are secure no matter what they say about Marvel. Meanwhile, Marvel fans can take comfort in the fact they're part of the biggest movie franchise, which, as they like to point out, is very popular indeed. No matter who questions Marvel's dominance, Marvel and their fans are not exactly underdogs.