Did Jennifer Aniston Really Have a Violent Fight With Her Ex-Husband?
Jennifer Aniston is known for playing charismatic and lovable roles on TV, one mainly being Rachel Green on the hit show Friends. In real life, she's been connected with many hunky stars but has only gotten serious with two.
Aniston was married to fellow actor Brad Pitt in the early 2000s and split with him in late 2005. In 2015, Aniston married Justin Theroux. He is known for his comedic roles in shows as well as his ability to make any role stand out.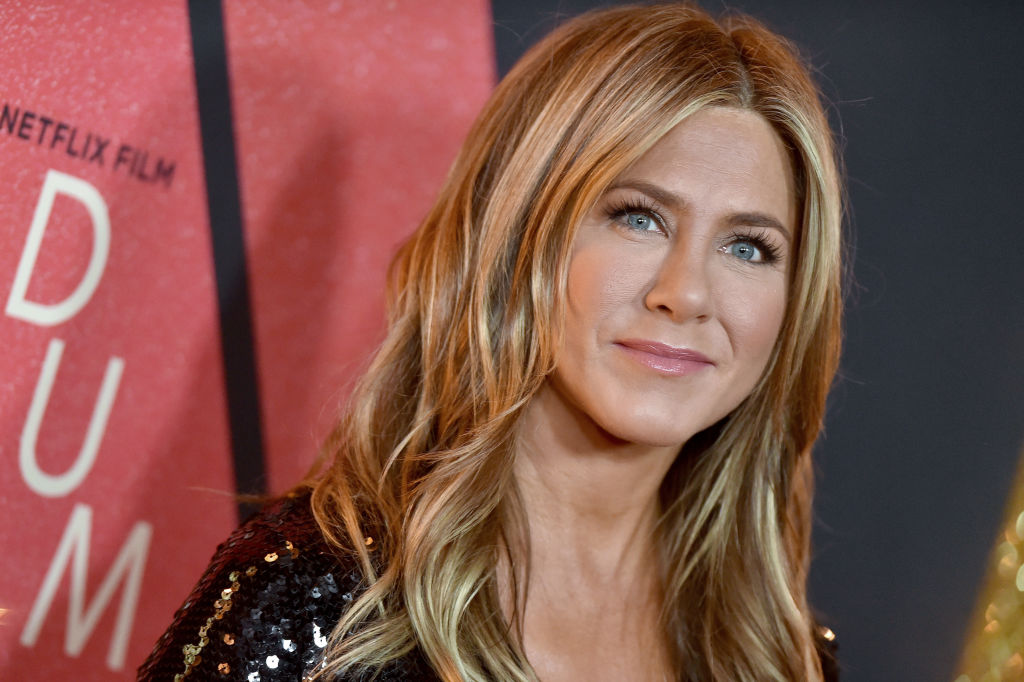 Aniston and Theroux shared a marriage but unfortunately split in the long run. Rumors have spiked that they've been attempting to work things out, remain on good terms but also have a tendency to have some pretty violent fights.
Jennifer Aniston and Justin Theroux's relationship
Aniston has a habit of stealing hearts with ease, and perhaps that's what happened in 2007 when she came across Theroux. He was working on the hilarious Tropic Thunder at the time, and even though he was already in a long-term relationship it seems he couldn't help becoming friends with Aniston.
Four years later and Theroux decided to end things with his girlfriend at the time, only leaving open room to further bond with Aniston and see where the chemistry they originally felt could actually go. The duo started spending a lot of time together, striking headlines over how close they were getting. Trying to keep their relationship private, the two only waited a year before they announced they were engaged.
Their relationship may have moved pretty fast, but the sweet lovebirds held off on getting married for almost 3 years after their engagement. Still, they were happily in love and loving spending time together throughout the wait.
Fast forward to two years later and it seemed the two had a very amicable split. It was sad to witness, but they seemed just as friendly as they had throughout all of the time they'd spent together. Trying to remain private on their relationships still, they let it be known that they simply felt they fell out of love as easily as they fell in it.
Are Jennifer Aniston and Justin Theroux fighting or friends?
GossipCop has reported several times on the relationship Aniston and Theroux share, providing evidence to debunk reports of violent outbursts, rekindling their relationship, and much more. The source has called out tabloids that create false reports and fake fights, paying a sort of tribute to the friendship Aniston and Theroux still share.
They've even noted that it's pretty common for fake 911 calls to be made on celebs as a sort of swatting prank. Fortunately for the couple, it seems all reports on them getting violent have been proved to be false.
It appears that even though the pair went their separate ways, their divorce was anything other than hostile. When the two decided to call it quits, the couple even released a statement on their decision to end things giving themselves a respectful and kind-hearted goodbye.
Describing their break up as 'best friends who have decided to part ways as a couple', the two stole hearts everywhere. It's been a bittersweet scene for fans everywhere to witness their favorite couple end things.
Jennifer Aniston and Justin Theroux tragically reunited this year
Throughout both marriages, Aniston has been known to reunite off and on with her ex-husbands. Pitt and Aniston have started rumors off and on for years since their split, getting together to 'catch up' or reconnect every so often.
When the star first reunited with her most recent ex-husband, Theroux, many speculated they might be trying to restart that spark. Unfortunately, the reunion was for a much sadder reason: The sweet pair had to lay their dog, Dolly, to rest.
The two were devastated over the loss and made certain to celebrate the pup's life together in a way that would pay their love and respect. Even throughout their break up, nasty rumors of fighting, and the loss of a canine family member, Aniston and Theroux seem to be on good terms. There doesn't seem to be any negative feelings between them, and we can all value how gently they've handled their decision to separate.