Did Jessica Simpson Just Reveal Daughter's Name With A Baby Shower Photo?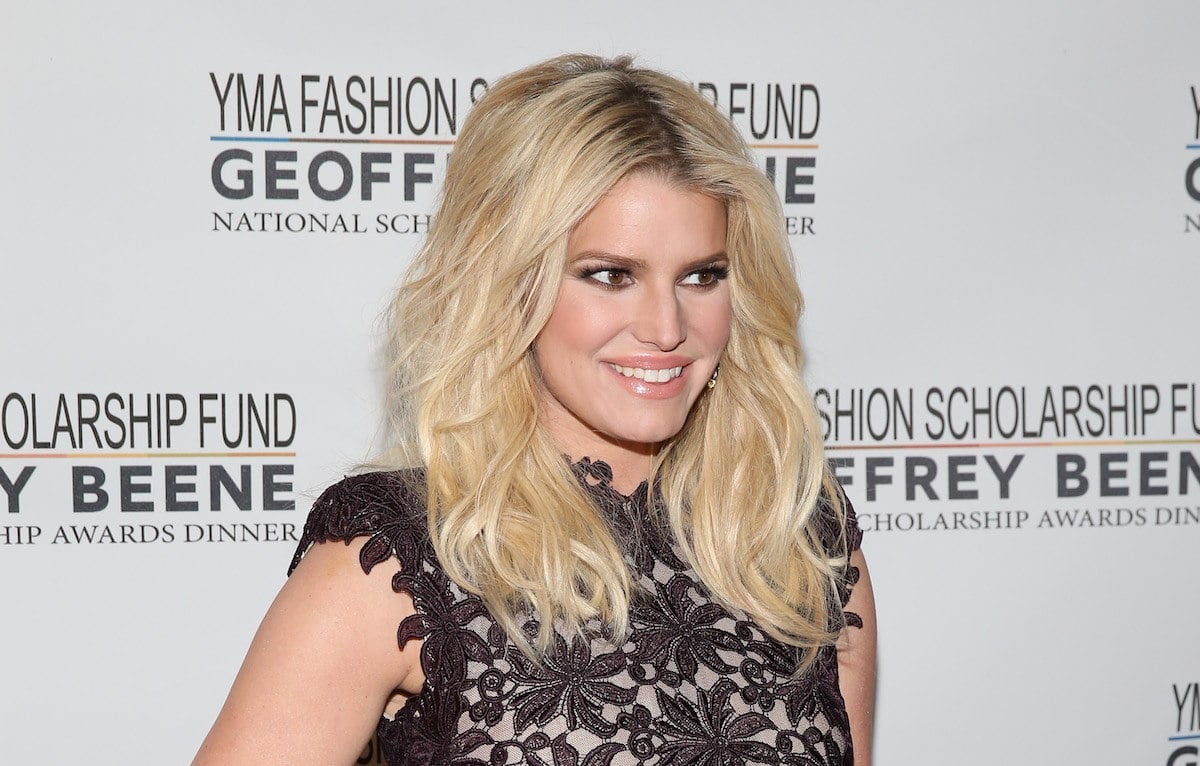 Jessica Simpson has come up with very interesting names for her children in the past, and this time is no different.
The fashion designer is currently pregnant with her third child and might have just revealed her baby's name.
Some people love it and some are dragging Simpson for her interesting name choice.
Jessica Simpson gave a hint on Instagram
This past Saturday, Jessica Simpson held a baby shower for her third child and posted a photo of the event.
The fashion designer is posing alongside her six-year-old daughter, Maxwell, and behind them is a sign that reads "Birdie's Nest".
Now that could just be the shower theme Simpson was going for but many are speculating that "Birdie" might be her new daughter's name.
While many absolutely loved the name Jessica Simpson has picked, many others wished the 38-year-old went with a different name for her daughter.
Celebrities and their unique names for their kids
It is no surprise that Jessica Simpson came up with a unique name for her daughter. The entertainer is already the mother to Maxwell and five-year-old Ace.
Though Jessica Simpson went with pretty unique name for her kids, she is not the only celebrity in Hollywood to do so.
Many celebrities have come up with interesting names for their children (i.e. Kim Kardashian and Kanye West, Gwenyth Paltrow).
Hey, why not give your kids names that not many other kids have.
Simpson announced her pregnancy on Instagram
Back in September, Jessica Simpson took to Instagram to announce that she was pregnant with her third child.
Simpson and her husband, Eric Johnson, participated in a gender reveal along with their kids. In the Instagram photos, it shows 6-year-old Maxwell and 5-year-old Ace popping large balloons that contained smaller pink balloons on the inside.
The soon-to-be mother of three wrote, "This little baby girl will make us a family of five. We couldn't be happier to announce this precious blessing of life."
Simpson and Johnson have always wanted a third child and back in April, the fashion designer spoke to Entertainment Tonight and revealed, "We always practice, but it would definitely have to be a miracle."
She also revealed she missed having a little baby to take care of, "My daughter is about to turn 6, May 1st is her birthday, and my son is going to turn 5 on June 30th and it's just like, 'Wait, so this is no longer toddler, this is full-on kid,'" she shared. "My daughter [aready] thinks she's a teenager. My son at least wants to be a baby still."
Jessica Simpson has had a tough pregnancy
Since Simpson is pretty close to giving birth, the fashion designer has been dealing with an unpleasant pregnancy symptom for the past few weeks now.
The entertainer took to Instagram to share her struggle of swollen ankles and even put a hilarious twist on it.
Many people have been participating in the #10yearchallenge on Instagram and Jessica Simpson wanted to get in on the fun.
Simpson shared two photos of her ankles, one from 10 years ago and one that was taken recently.
Though ankle swelling is a common symptom when it comes to pregnancy, Jessica Simpson will be thrilled once she gives birth and her ankles go back to normal.