Did Jill Duggar Delete Harsh Comments From Fans About Affording Her New Home?
Jill Duggar and husband Derick Dillard recently made a big announcement on Instagram: They built a brand new home. While it seems like a time that everyone should be excited about, the post didn't garner as much positivity as Duggar probably thought it would. In fact, plenty of fans had some pretty harsh comments.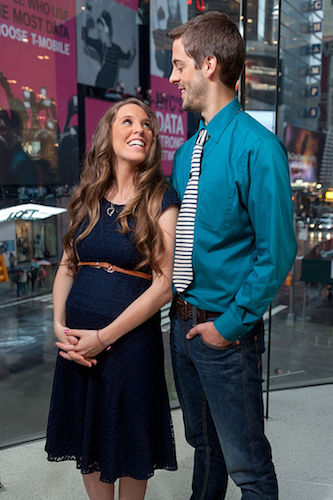 Duggar and Dillard left 'Counting On' in 2017
When 19 Kids and Counting was canceled due to Josh Duggar's sexual abuse scandal, TLC revived the show to focus on the daughters. Counting On premiered shortly after the first show's cancellation, and Duggar and Dillard were part of the main cast. However, in 2017, Dillard made harsh comments about other TLC stars, including transgender star Jazz Jennings and openly gay stars Nate Berkus and Jeremiah Brent. TLC didn't agree with what Dillard said, so they reportedly fired him from the show. However, Dillard has said he left the show on his own terms and took his family out of filming, too.
The couple announced they just built a new home
Duggar posted an announcement on Instagram recently to say that she and Dillard had just built a brand new home. The couple posted photos of the home on their blog; it appears to be a brick ranch with plenty of high-end updates. The home is in Lowell, Arkansas, which is closer to Duggar's family than where they previously lived. While Arkansas isn't an expensive place to own a home, it still must have cost the couple thousands of dollars to build. And although Duggar thought fans would be incredibly happy for her, there were some harsh comments.
Fans were quick to question where the two got the money for the home — but the negative comments seem to have disappeared
When Duggar posted the announcement on Instagram, some fans almost couldn't even believe what they were reading. People immediately began to question how the couple had enough money to build a home; Duggar doesn't work, and Dillard attends law school full time, so neither of them have a full time job. It's possible they got help from their families to build the home, but since building it wasn't necessary, it doesn't make sense that the in-laws would have footed the bill.
While there were many fans who questioned how the couple could afford a home, it looks as though Duggar went through and deleted most of the negative comments. "… It's documented [Duggar and Dillard] do not work and one is a student, and since they were not paid on their show. It's only natural to be curious about it when it's broadcasted all over the media," one user wrote in regards to how the couple could pay for something so expensive. That appears to be the only negative comment Duggar kept on her post.
The couple has been accused of scamming fans in the past
Duggar and Dillard have received criticism in the past about their finances because fans have suggested the two scammed people for money. A few years back, Duggar and Dillard requested money for their charity and mission trips, but when their charity folded, the money disappeared. Plus, fans thought it was ill-mannered of the couple to request donations from their fans at all; however, that is something many celebrities do for a cause they care about. When it comes to finances, Duggar and Dillard don't seem to win with the Counting On supporters.
Check out The Cheat Sheet on Facebook!