Did Jill Duggar Just Prove She and Derick Dillard Are on Good Terms With the Other Duggars?
The Duggars are a controversial bunch and have been talked about since the days of 19 Kids and Counting. And while we first met many of the most famous family members back when they were just young teens or children, they're all growing up fast. Today, Jessa, Jinger, and Joy-Anna, for example, have their lives chronicled via TLC's Counting On — but it's Jill Duggar who remains most interesting to fans.
Jill Duggar and her controversial husband, Derick Dillard, are no longer affiliated with the TV show due to Derick's hateful Twitter activity. But eagle-eyed fans are still watching Jill via Instagram — and they think she may have just squashed all rumors of a Duggar family feud.
There are rumors that Jill Duggar isn't on good terms with her family
Not only is Jill not featured on Counting On, but it's become rare to see her at any of the Duggar family events as well. Most recently, fans seemed to notice that Jill didn't go to the Duggar family home to celebrate Easter and she instead hung out with her in-laws. Not only that, but Jill and Derick just moved into a new home — and fans seem to think none of the Duggars have visited them in their new digs, either.
Fans on Reddit discussed Jill not seeing her parents on Easter — and they brought up old talk of a family rift, too. "I think with Jill only having 2 children so far …  it will be difficult for her to see eye to eye with her family's lifestyle when she's able to get very close with her children, something she never understood before," one Reddit user noted. They then noted that this may leave "opportunities for her to have time to think for herself a bit more than the rest of her family, resulting in a separation when she sees how much her husband's family is willing to be involved as a grandparent."
Evidence also suggests that the Duggars don't like Derick Dillard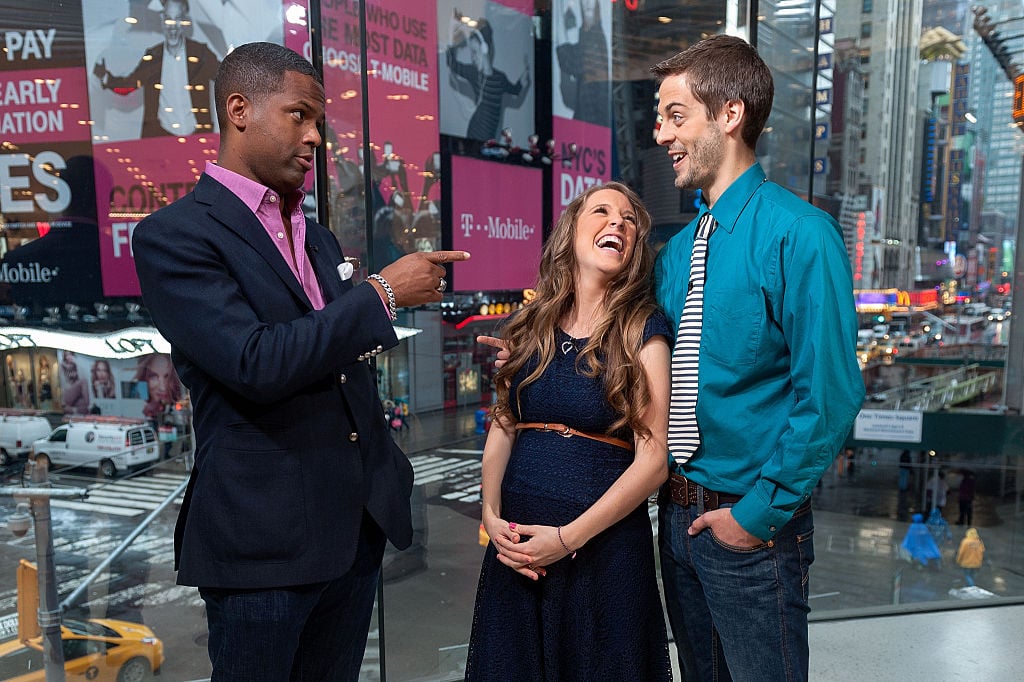 So, why are there rumors that the Duggars may no longer want anything to do with Jill? It seems to start with Jill's husband, Derick Dillard. Derick famously got him and his wife kicked off the show for making transphobic and homophobic comments on Twitter. Not only did this bring shame upon him and Jill, but it also brought a lot of negative attention to the other Duggars — which is certainly not something they need more of following the Josh Duggar scandal.
While Jill Duggar is rarely at family events, Derick makes appearances even less often. And one insider told Radar Online that Michelle Duggar even scolded Derick over his social media activity. "Everything that Derick has said has caused the family bad press," they told the publication. And the insider went on to mention that the entire family was "pissed off"at Derick's outbursts, creating a rift.
Did Jill just prove the critics all wrong?
Jill rarely posts photos of her with her parents — but she may have just slyly shut down the rumors that she's drifting apart from her family with a Mother's Day Instagram post. She posted a photo with Michelle and her two kids to the 'gram with the caption, "So grateful for my mom this Mother's Day! She demonstrates what a selfless, joyful, patient mother should look like as she raised and continues to raise all 19 of us! … I'm so grateful to have the most amazing mom in the world as my mom and a great role model for me and many others!"
While Jill may have shown how grateful she is for her mom, Derick still isn't in the photo, however. This could be because Jill wanted the focus to be on Michelle rather than her husband, but this could also solidify the rumors that Derick and Michelle are feuding. We'll have to wait and see if Derick attends any Duggar events in the future.
Check out The Cheat Sheet on Facebook!