Did Jinger Duggar Just Give a Clue That She'll Allow Her Daughter to Play Sports?
We know the Duggars best for their Christian upbringing, strict rules, and many family members. And now that many fan favorites are getting old enough to marry and have children of their own, TLC's Counting On is following the Duggars to see if they'll be abiding by the rules that Jim Bob and Michelle set for them as kids.
There is one Duggar who continues to surprise fans, however, and that's Jinger. From moving to California to only having one child (so far) with her husband, Jeremy Vuolo, Jinger is living her own life away from her other family members. And it seems she may be laxer on the rules she gives her daughter, Felicity, too. Here's what she recently posted to Instagram that is making some think she'll allow her child to play sports.
The Duggars had ultra-strict rules growing up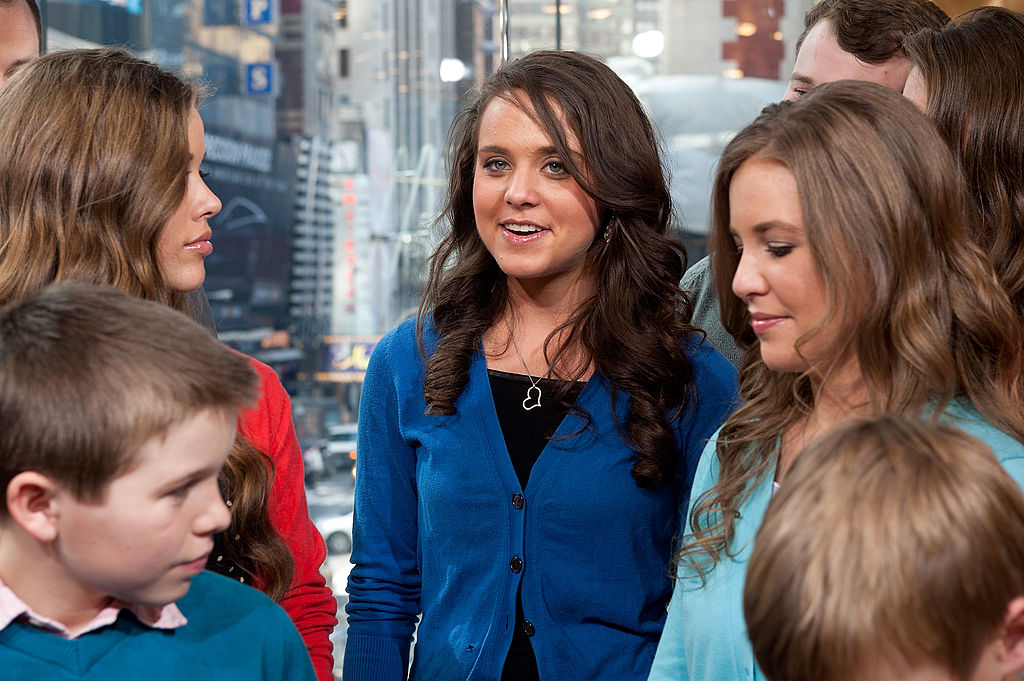 The Duggars are well-known for being rule-followers, and even as adults, it seems they still follow many of the guidelines they grew up with. We can't forget that none of the women in the family were allowed to wear pants (only dresses and long skirts with modest tops were permitted). The Duggars also were not allowed to dance, watch modern television or listen to music, and of course, they weren't allowed to date. Instead of "dating," they participated in courtships that often led to marriage and children in less than a year since it first began.
While the Duggars weren't allowed to swim in bathing suits, it seems sports may have been allowed to some degree, however. According to The Duggar Family Fan Blog that's allegedly run by friends of the family, Jim Bob and Michelle never allowed their kids to play sports on organized teams, but they did let them create teams and play recreationally with each other. The blog adds that the girls seemed to play the games more often than the guys would, too. And broomball, ultimate Frisbee, and kickball were some family favorites.
Jeremy Vuolo was a professional soccer player
Before Jeremy Vuolo was deep into ministry, we can't forget that he was a professional athlete. OK! Magazine reminds us Jeremy was a goalkeeper for the New York Red Bulls back in 2012, and he was then with the San Antonio Scorpions in 2014. According to his and Jinger's Instagrams, they frequently take Felicity with them to soccer games in California, too.
Unfortunately for Jeremy, it seems his time training for soccer didn't necessarily aid him in his quest to be more Christ-like. As he explained on his family blog he has with Jinger, "I was part of the college party scene and was not living wisely. I began sliding down the slippery, destructive slopes of lust, selfishness, and pride. … But as my life in the party-scene continued to decline, my performance on the field, as well as the relationships with those around me, also declined. It did not take very long for me to realize that my sin was catching up with me quickly."
Jeremy still clearly adores soccer and plays recreationally, but he aims to be a religious figure in his community now. "My lifelong passion of playing soccer for a living began to dwindle as a burning desire to serve God as a preacher and a pastor was growing," he wrote.
Jinger may have given a clue that her daughter will be allowed to play sports
So, with Jeremy's background and Jinger's strict upbringing, where does that leave Felicity? It seems Jinger's totally open to the possibility of her daughter playing sports. Back in July, Jinger posted a cute photo of Jeremy holding Felicity while Felicity wore a "Vuolo" jersey. She captioned the post, "Maybe one day she will follow in her daddy's footsteps." And even more recently, Jinger posted another photo of Felicity by a soccer goal post with the caption, "It looks like she wants to be a goalkeeper like her daddy."
Some of Jinger's fans are skeptical, however. "Nothing wrong with sports, just hard to play soccer in a skirt," one of her followers commented on the latter photo. Another wrote, "Is she allowed to play sports according to your beliefs?" Other seemed more hopeful for Felicity, however. "Love this. Start early!" another added.
We'll have to wait and see if Jinger really does enroll her daughter in sports. But considering her "rebellious" past, perhaps she's the perfect Duggar to take the plunge.
Check out Showbiz Cheat Sheet on Facebook!