Did Joe Giudice From 'RHONJ' Reunite With His Family After He Was Released From Prison?
Joe Giudice was released from prison on March 14 after serving his 41 month sentence in a federal prison. Joe and his wife, Teresa from The Real Housewives of New Jersey were convicted of a slew of charges, including bank and bankruptcy fraud.
When Teresa was released from prison, she returned home to resume life with her family. However, Joe's release is not as cut and dry. Originally from Italy, Joe's family moved to the United States when he was a child. Although Joe asserts his parents and brothers obtained citizenship, he never considered making his citizen status legal.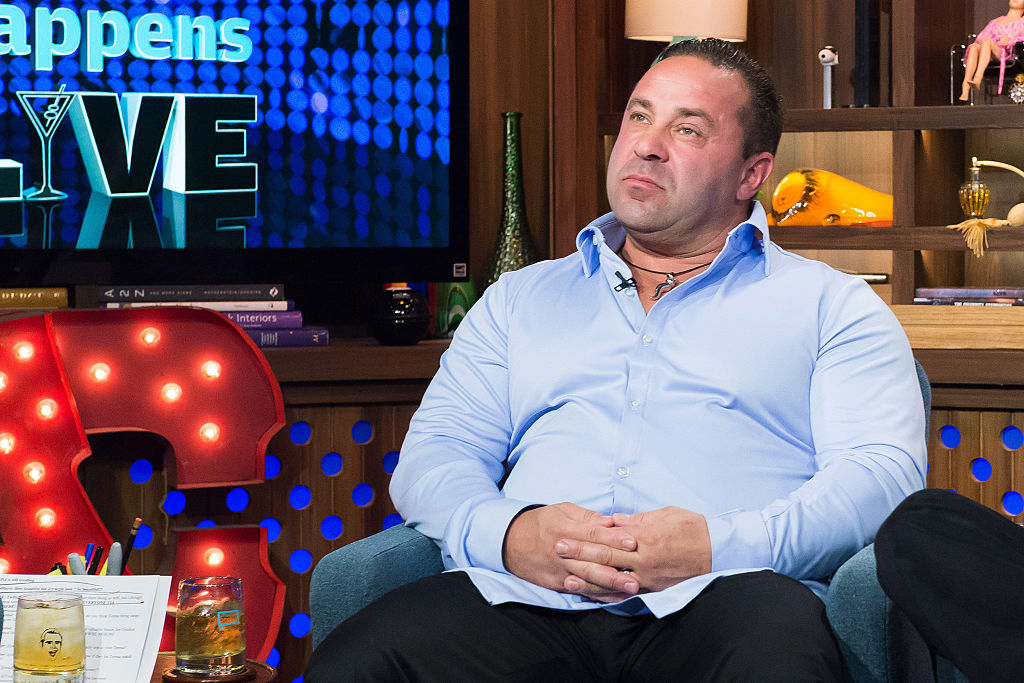 "I was a year old when I came here," he said during The Real Housewives of New Jersey: Teresa Checks In, People recounts. "My parents are citizens. My brother and sister are citizens — they were born here. I just never thought to file for citizenship." As a result, he can be deported since he committed a crime. Now that he has been released from prison, did he go home or does it truly look like Joe will be deported to Italy?
How did he feel about possibly being deported?
If Joe arrived in the U.S. today as a child with his parents, he would have automatically been granted citizenship, People reports. He considers himself an American and doesn't have an inkling about what it would be like to live in Italy.
"I don't really know the laws there. I don't know s— there. In order for me to go there it would be like an immigrant coming here and not knowing anything here," he said. "Besides eating pasta and making the sauce, I don't know anything in Italy." He added he has plenty of family in his home country and would probably find something to do if he were deported.
Would the family stay together?
Teresa waffled about whether or not the family would move if Joe was deported. Initially, she said she'd deal with it should it ever come to fruition. But when it looked possible, she expressed sadness and despair. She posted a picture of the Statue of Liberty with her face in her hands on Instagram in October when she learned Joe would be deported.
Although Teresa seemed to lean toward considering a move, she's changed her tune when deportation became more of a reality. During the RHONJ reunion, she said she would not move to Italy if Joe was deported. "I mean, unless my kids say, 'Mommy, I want to move to Italy,'" Teresa said, US Weekly recounts. "Gia's going to college next year; I haven't spoken to Milania or Audriana about it, we haven't gotten there yet; and Gabriella already voiced her opinion to me. She was like, 'That would be so hard for me, Mommy.' She doesn't speak the language. She's like, 'That would kill me even more.'"
Plus she added, "I'm not doing a long-distance relationship. I'm not doing it. You know, I want somebody with me every day. I know exactly what happens. You know, I'm sure he'll be with other women. It happens. We do the long-distance thing, it's not going to work. I'd be like, 'Bye, bye.'"
Where did Joe go when he was released from prison?
Joe was immediately transferred to the custody of Immigration and Customs Enforcement (ICE) upon release from prison, US Weekly reports.
Despite his release directly to ICE, Teresa remained hopeful. Her attorney provided this statement. "Mr. Giudice has finished serving his federal prison sentence and was transferred early this morning from the Bureau of Prisons to a facility in western Pennsylvania which houses immigration detainees," US Weekly reports. "His lawyers and his family are hopeful that justice will prevail and Mr. Guidice will return home to his wife and four daughters who love him and miss him."
Joe is appealing his deportation, which could take up to a year, where he would remain detained, according to Page Six. "We are optimistic that once his appeal is heard, he will receive the appropriate relief and will be able to come home and remain there with his family," Joe's attorney said, Page Six reports. "They love him, they support him and they miss him tremendously."
Check out The Cheat Sheet on Facebook!