Did John Mulaney and Colin Jost's 'Diner Lobster' on 'SNL' Really Win an Award?
In what had to be one of the most creative, not to mention gut-busting sketches on Saturday Night Live, "Diner Lobster" pretty much took viewers back to the days when sketches were not only funny but highly original.
Written by cast members John Mulaney and Colin Jost, "Diner Lobster" blends the serious-outlandishness of Les Misérables with two dudes on a mission to have a sweet lobster dinner. At a diner.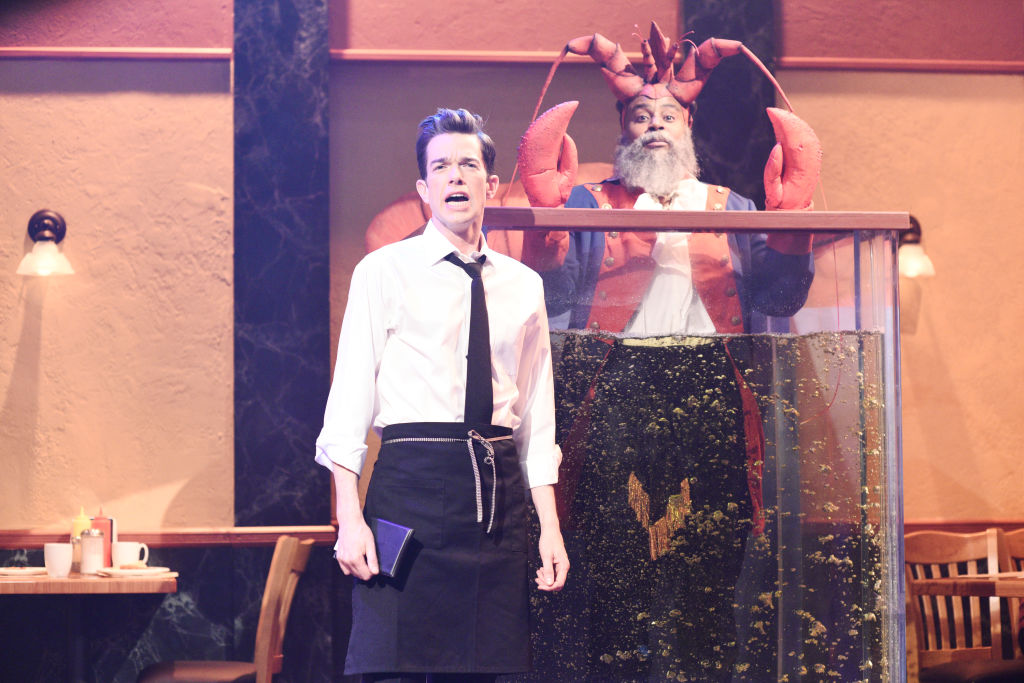 Per usual, Mulaney's performance is tight, delivering lines with his signature comedic melodramatic gusto. And then there's the rest of the cast. From Kate McKinnon to Kenan Thompson who couldn't better as the most beautiful lobster ever. Pete Davidson (otherwise known as John Mulaney's friend) and Chris Redd are the unsuspecting diners, who ties the entire sketch together in a perfect bow. The sketch is indeed quite silly. But one group found it to offer a serious message. And they even gave SNL an award for it.
Diner Lobster was a long time in the making
The sketch was performed when Mulaney hosted in 2018. However, during his tenure as a writer on the show, he and Jost collaborated to create "Diner Lobster" in 2010. "We originally wrote it in 2010 but it did not see the light of day until John hosted last year and resurrected it," Jost said in an SNL interview posted to Facebook.
Mulaney explains that it wasn't like the sketch didn't do well back when he and Jost wrote it. But then later everyone was into it. "It didn't do well later," he says completely deadpan. "It was long too," Jost admits.
So when Mulaney returned to host, they just had to do it
They searched for a big table read. "Because you've got to end a table read with a big musical thing," Mulaney explained. "Or a loud thing."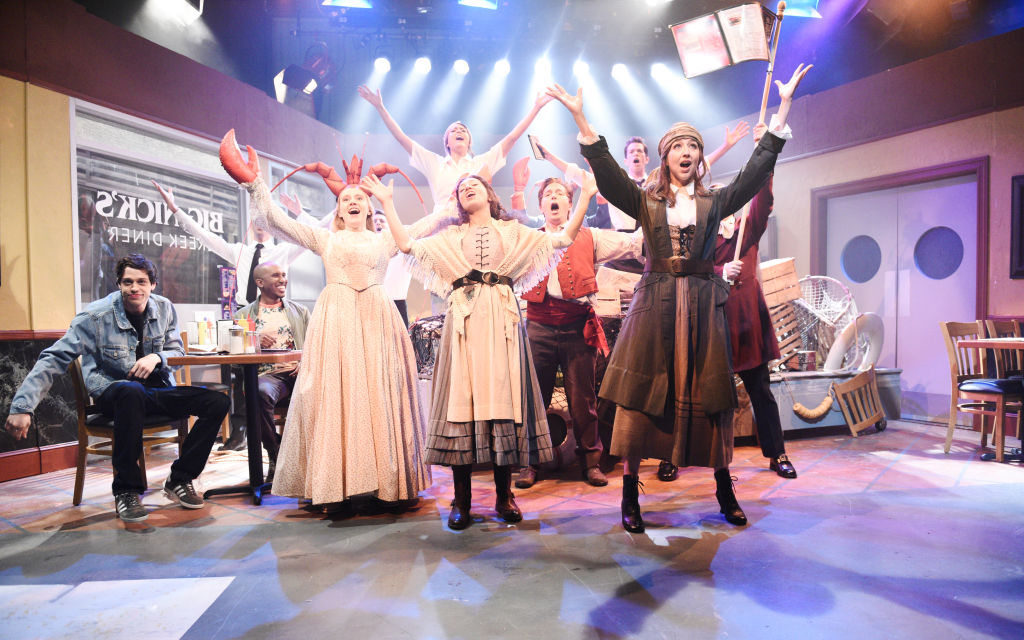 Jost said the script really worked at the table so the team went to work. Mulaney and Jost also marveled at the extensive set design. And how the production crew designed a lobster tank filled with water for Thompson. But the tank was created to contain water without Thompson actually having to be submerged and get wet. Even Davidson exclaims, "Wow this diner has an incredible set design!"
This group loved it so much, they gave 'SNL' an award
Jost and Mulaney revealed that they actually won an award for "Diner Lobster." Of course you just never know when they are being real or kidding. They said they won an Elly Award from People for the Ethical Treatment of Animals (PETA) for the promotion of animal welfare in sketch comedy. Meanwhile, Jost is giggling. "Because we saved a lobster," Mulaney says swigging from his coffee.
Even though the guys seemed giddy, they weren't kidding. They did indeed win an Elly Award from PETA.
"In the tradition of Justin Timberlake's instant classic "Veganville," Saturday Night Live makes another musical plea to save animals from being placed in the pot with a surreal Les Misérables–inspired sketch starring a singing giant lobster," according to PETA. "'Why am I condemned to boil alive?' laments the lobster, who ultimately wins a reprieve in a skit that hilariously and poignantly makes the point that lobsters are sentient beings who don't want to die."
So "Diner Lobster" part 2 for Mulaney's hosting gig tonight? We can only hope.
Check out The Cheat Sheet on Facebook!