Did Jon Gosselin From 'Jon & Kate Plus 8' Ever Cheat on Kate Gosselin?
Jon and Kate Gosselin attained fame quickly with their hit show, Jon & Kate Plus 8. The TLC show featured the couple navigating life, finances, and their marriage while having both a set of twins and sextuplets. The program wasn't on long before marriage troubles plagued Jon and Kate, however — and soon, the media caught wind that their marriage was crumbling. After custody battles for the kids and legal battles for cash, the once-happy couple was left with resentment toward each other.
Now, years have passed since Jon and Kate's divorce — and Kate is even looking to find love again on a new reality show, Kate Plus 8. But there's one question that still lingers: Was Jon ever unfaithful to Kate during their marriage? Here's what's been said.
Reports in 2009 said Jon was out partying with college students
Jon and Kate divorced toward the end of 2009 — and it was that same year that they both started opening up about their marriage troubles. People reports in April 2009, Jon spoke out after certain reports claimed he was seen out on the town late at night with much younger college women. While Jon said staying out late "showed poor judgment," he claimed that nothing seriously scandalous happened while he was out, either.
A few young women who met Jon also backed up his claims, saying he didn't try to flirt with them at all. One college girl who was at a party that Jon also allegedly attended even called him a "well-behaved gentleman. … He talked more about his wife than his kids. He was very friendly, very approachable," she added.
While Jon was defending himself, he also said during this time that having his entire life exposed to the public was putting a ton of pressure on his marriage. We know now that divorce was just around the corner, too.
Another report claimed Jon had an affair with a schoolteacher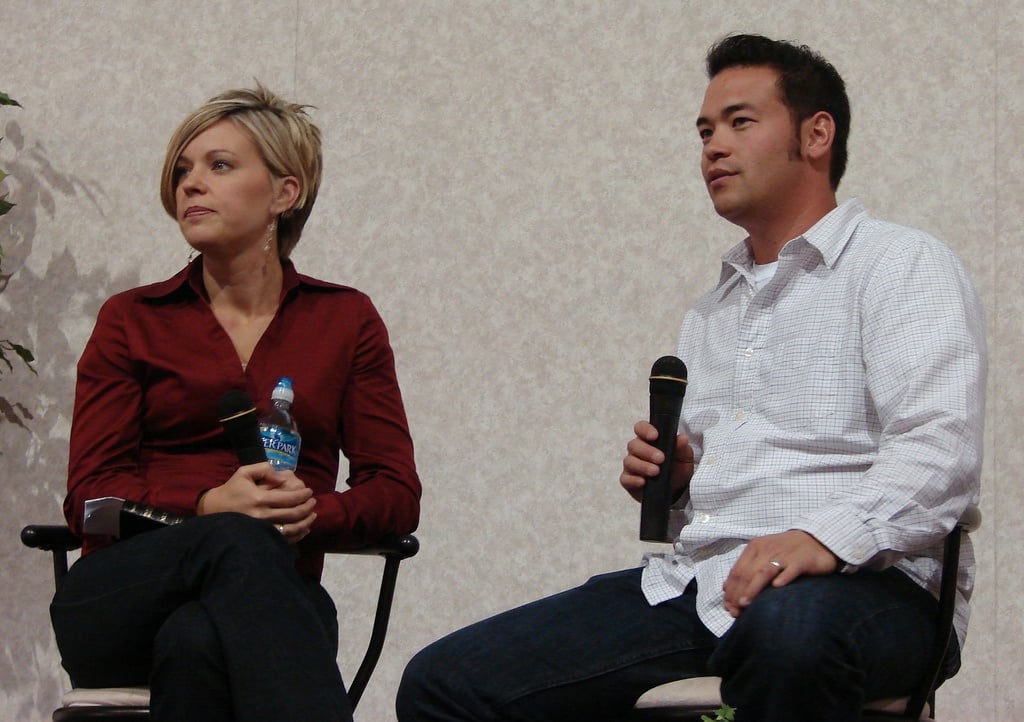 As if the report that Jon was partying with college kids wasn't enough, Us Weekly also released a story claiming Jon was cheating on Kate with 23-year-old schoolteacher, Deanna Hummel, back in March 2009. Jon and Hummel allegedly first met while both partying at the Chill Lounge close to his home in Pennsylvania. As for the cheating, the publication then alleged that Jon was on a "steamy, booze-filled trip" to Park City, Utah, with Hummel on Kate's 34th birthday. Together, they hung out at the Spring Gruv festival, drank, and then "curled up" together at the Downstairs bar.
The story seemed out of character for Jon, as many other publications noted he was nice, respectful, and frequently spoke of Kate and his eight kids. And we can't forget that there were also stories that Kate had cheated on Jon, too. E! News reports some headlines alleged that Kate had an affair with her married bodyguard.
Jon claims he never once cheated on Kate
Jon certainly has regrets from his past, but when it comes to cheating, he claims he never once was unfaithful to Kate during their marriage. Us Weekly reports while on Oprah Winfrey's show in 2013, Where Are They Now?, Jon spoke candidly about how having his entire life filmed permanently damaged his relationships with his family and his reputation. And of course, he also addressed the rumors that he cheated on Kate. "The most common misperception [is] that I cheated on my wife, that I left my family, that I'm a party boy. But my family knows the truth."
His interviews seemed to settle the rumors — though we know it certainly didn't save his marriage. Kate and Jon had irreparable issues and they've proven they're much better off when they're not together.
Check out The Cheat Sheet on Facebook!