Did Jordyn Woods Have a Cheating Encounter With James Harden?
Having a significant other, or even a former significant other, cheat on you with a complete stranger is hard enough! However, when the cheating scandal occurs with someone who was practically an honorary member of your family, it can be absolutely devastating. Khloe Kardashian was extremely shocked in recent days when the news broke that Tristan Thompson had cheated with none other than Kylie Jenner's bestie, Jordyn Woods. Imagine the horror when even more news surfaced that not only did she have an encounter with Tristan, but with Khloe's ex, James Harden, as well!
Is Jordyn looking for her fifteen minutes of fame?
Prior to the cheating scandal, Jordyn Woods was best known simply for being the best friend of Kylie Jenner. Details about her life were never headlining news, and every time she was photographed by paparazzi, it was usually alongside one or more members of the Kardashian-Jenner family. In the past week or so, Jordyn Woods has practically become a household name, due to her cheating incident with the father of Khloe's daughter, Tristan Thompson.
Exactly how hurt is Khloe?
Khloe is extremely hurt, and rightfully so! Jordyn had been close to the entire family for years and even lived in Khloe's house. She was included in family events, and they thought of her as one of their own. Most importantly, they trusted her. Jordyn's recent actions have proved to Khloe that she is likely to betray those who care about her the most and with not one, but two cheating scandals, the damage may very well be irreparable.
Is Kylie taking sides?
Fans can bet on that! The Kardashian-Jenner sisters always have each other's backs no matter what. If someone hurts one of them, they have to answer to the entire family! Kylie has asked Jordyn to move out of her home, and all of the sisters have unfollowed her on social media. It is fortunate that Khloe has such a wonderful and strong support system in place during this difficult time in her life. Although the Kardashian-Jenner sisters famously have their catfights, at the end of the day, they put family first.
Jordyn initially denied the encounter with James Harden
Jordyn knew that she couldn't keep the scandal with Tristan a secret for very long. It happened at a party, with plenty of people there to witness the incident. However, it is unknown exactly how Khloe found out about Jordyn's encounter with James Harden. When she did find out, naturally she confronted Jordyn with what she knew, and Jordyn actually denied it. Eventually, she realized that she was backed into a corner, and confessed to what had really happened. Although Khloe and James were not together at the time, Khloe still felt extremely betrayed. She was willing to move past it, but the most recent cheating scandal has made that difficult.
Will the Kardashian-Jenner family ever forgive Jordyn?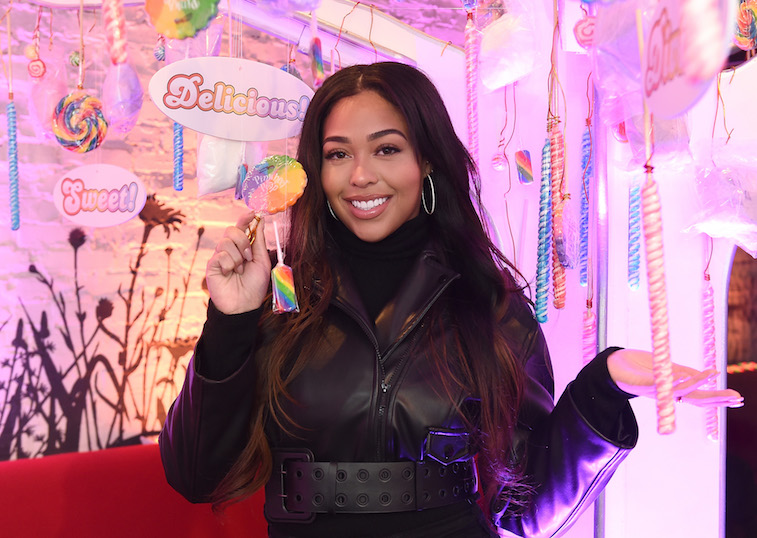 In recent days, Jordyn has expressed her desire to be forgiven. She has said that she is sorry for hurting and betraying not only Khloe but the entire family. Unfortunately, her actions are really complicating things! She has changed her story several times about what happened with Tristan, and she initially lied about what happened with James, causing all of the sisters to lose faith in her. To make matters worse, it is being said that she may even be getting her own television show as a result of the scandal. Although this will make it hard for the family to forgive her for what she has done, it certainly won't make it impossible. Let's hope that the relationship between Jordyn and the entire family can be saved!