Did Julie Chen Just Hint That 'Big Brother' Is Returning Earlier Than Expected?
A post by Julie Chen on Instagram has some Big Brother fans wondering if the infamous reality television series will be back for a new season before it typical summer premiere.
Though the 21st season of the show just concluded, the post is spawning speculation that the show could be coming earlier or one of its spinoffs could be on the way.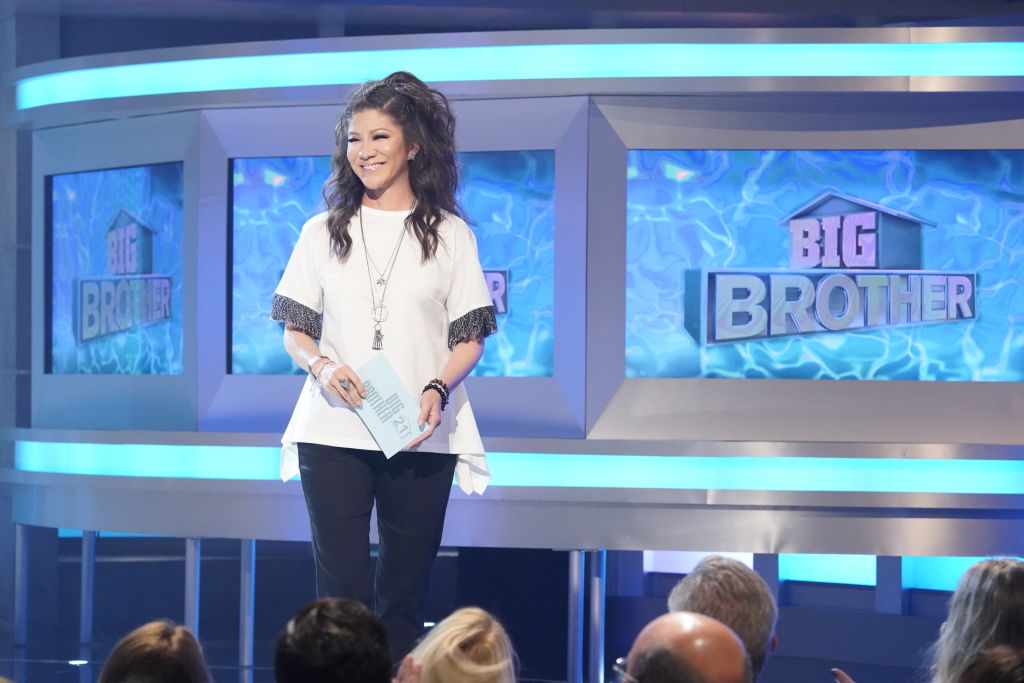 Julie Chen teases 'Big Brother' on Instagram
Chen, who has hosted every season of the show, posted a photo on Instagram featuring the series' iconic backdrop and logo, as well as a chair. The caption only consisted of a winking face emoji and the eyes emoji. Chen didn't hint at what exactly she could be talking about.
Is 'Big Brother: Over The Top' returning?
Could the Big Brother streaming spinoff, Big Brother: Over The Top, be coming back? The series aired for just one season in 2016 on CBS All Access and another season has not been produced yet. Though a new iteration of the show hasn't been ruled out, no signs show that it could be returning. However, given Chen's post, is now the time to bring back Over the Top?
The series was considerably more popular with many Big Brother fans who preferred its format and appreciated the diversity of its cast.
Given the major controversy surrounding Big Brother season 21 and its winner, Jackson Michie, CBS could be wanting to give Over The Top another spin.
Promotion could be starting for 'Celebrity Big Brother'
Though a new season of Big Brother could be coming early and Big Brother: Over The Top could be coming back, the most plausible explanation behind Chen's response is that promotion for Celebrity Big Brother, the first spinoff of Big Brother, is about to kick off.
Celebrity Big Brother has aired for two seasons for far in 2018 and 2019. The seasons typically air at the top of the year, so if the promotion is in fact about to start, it would be a tad bit early. Still, it wouldn't be out of the question that the show is gearing up.
Sooner or later, we'll find out what exactly Chen is hinting at!