Did Kate Middleton and Prince William Know the Sex of Their Children Before They Were Born?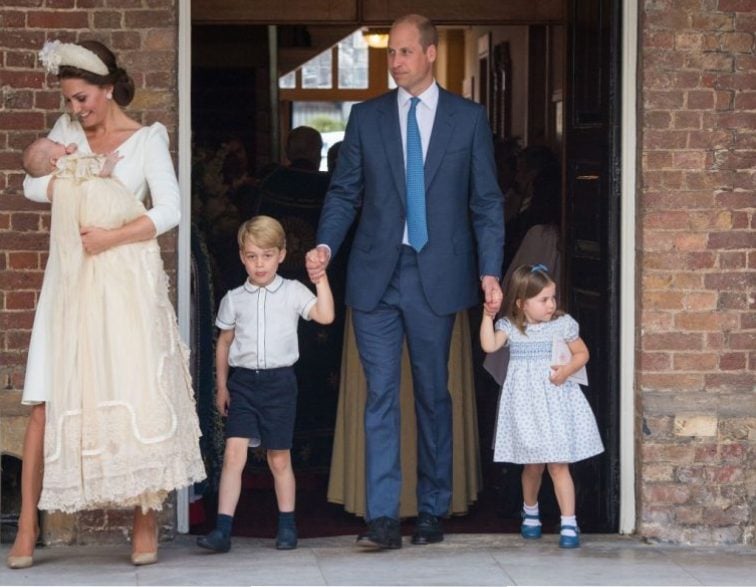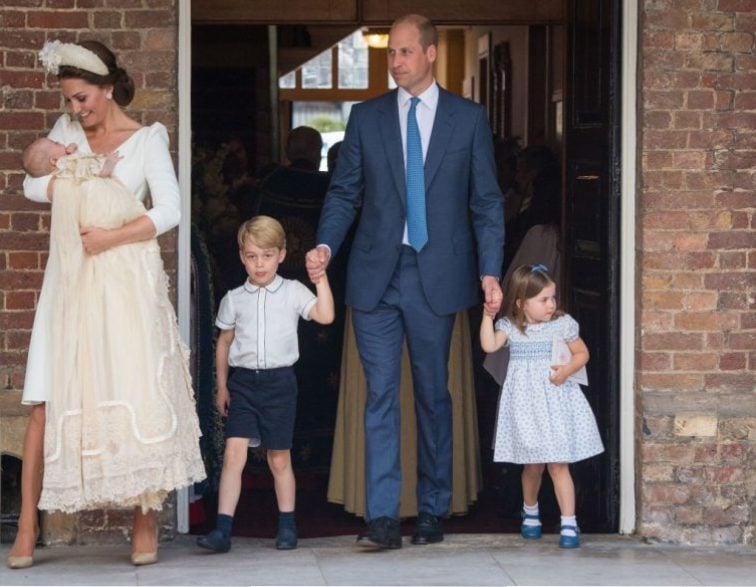 The public found out the sex of Prince William and Kate Middleton's children after they were born, but many have wondered if the duke and duchess knew what they were having beforehand.
Some parents want to find out what the sex of their baby is so they can prepare accordingly for a little boy or girl while others don't want to know at all so they can be totally surprised. Either way, that decision on whether or not they want to know and who they want to tell is their choice. But for the royal family, that's not exactly the case.
Here's more on their royal tradition about finding out the sex and why some believe the Duke and Duchess of Cambridge went against protocol.
What's the royal tradition?
Royal parents typically do not find out their child's gender until after they have given birth. However, even if William and Middleton went against tradition and did know the sex of their children they wouldn't be able to release it to the public because that is a big no-no in the royal family.
The first person to be notified upon a royal birth before anyone else is Queen Elizabeth II. Later, an announcement to the public is posted outside Buckingham Palace and includes the gender of the child and mother's well-being.
Following the births of Prince George and Princess Charlotte, the BBC reported that Middleton and Prince William were not aware of the sex of either child. But what about Prince Louis?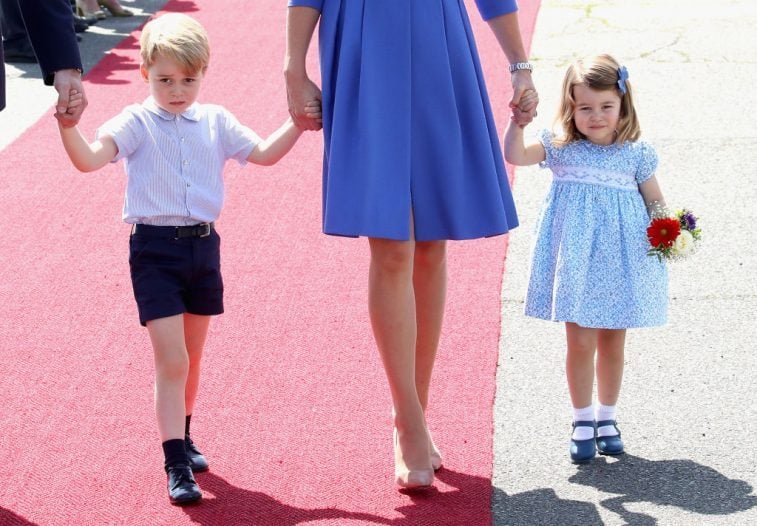 Why they may have known Prince Louis' gender
While they reportedly didn't know for the first two, many believe that the duke and duchess knew in advance that Prince Louis was going to be a boy because of something Prince William said prior to the birth.
Just over a week before Louis arrived William was at a soccer match between his team Aston Villa and rival Cardiff City. The duke got so excited after Jack Grealish scored that he told fans, "I'm going to insist the baby is called Jack." Catching himself immediately after he said that he quickly added, "Or Jackie."
Despite the prince's possible slip, a source told E! News at the time that "William and Kate don't know the sex of the baby, so they're rather looking forward to finding out. It's very difficult to be totally prepared when you don't know if it's going to be a boy or a girl."
Many royal experts were right with their bets on the gender of the third child though after a palace insider revealed that Middleton couldn't "stop eating spicy foods," which is often believed to be associated with carrying a boy.
"She is suffering from nausea and morning sickness again, and she cannot stop eating spicy food and candy," the royal source told the Daily Star.
Read more: Was Kate Middleton's Mother the Reason Prince William Broke Up With Her Daughter?
Check out The Cheat Sheet on Facebook!