Did Kate Middleton Wear Short Shorts to Crush 'Too Skinny' Concerns?
Kate Middleton is all over Twitter right now. It's not for her alleged feud with her sister-in-law, Meghan Markle, it's not for her husband's rumored affair, and it's not her active role in the community. Instead, there's one reason the Duchess of Cambridge is all over social media right now, and that reason is her legs.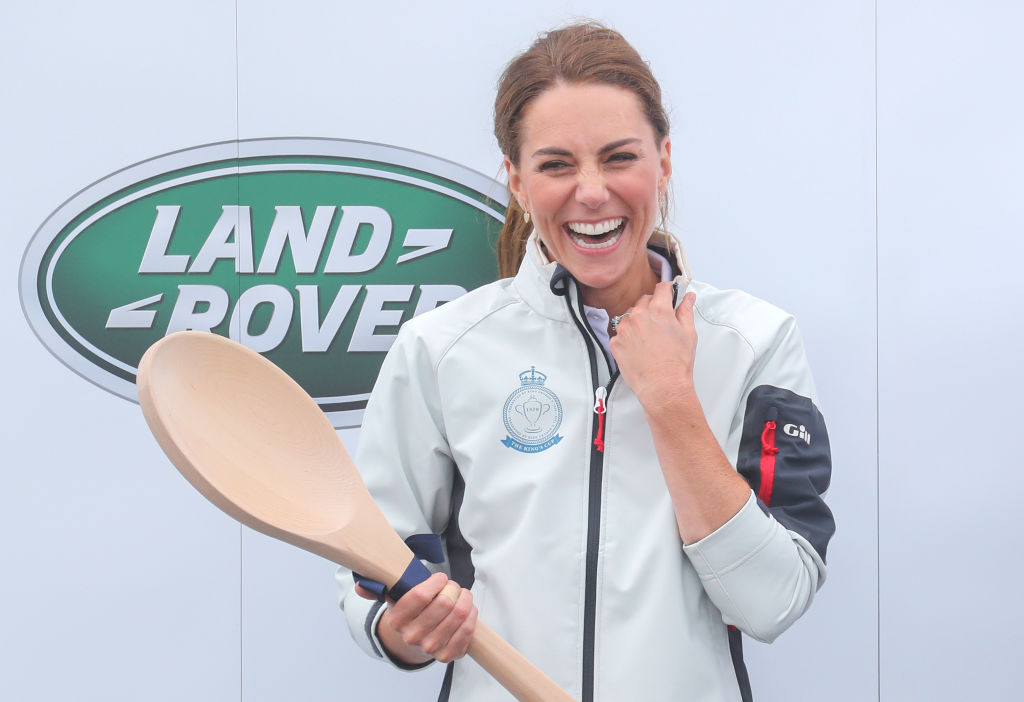 As it turns out, Middleton's recent appearance at the King's Cup marks the first time the duchess has been seen in shorts in nearly eight years. As such, social media went crazy. One Twitter user wrote: "Kate's legs are killer," while another added, "I'm going to keep it real. I'm getting a trainer and taking these pics to them to have them set me up to get her legs."
Kate Middleton has been called 'too skinny' for years
Middleton is no stranger to public scrutiny. Every move she makes, every dress she wears, and every word she says is subject to making the front page of The Sun. Over the years, one subject that has come up time and time again is Middleton's weight. Critics have called the duchess too skinny since the day she began dating the future King of England.
There has been no relenting in the discussion of Middleton's weight. The tabloids even went as far as to suggest that the duchess faked her pregnancy with Princess Charlotte, claiming that the Duchess of Cambridge dropped the pregnancy weight too quickly.
But through it all, Middleton has ignored the rumors and continue to look stunning whenever she goes out. Her style continues to be the envy of women around the globe and she's not afraid to buck the royal norms every now and then, even wearing dresses slightly shorter than the than what is expected from her royal highness.
Kate Middleton likes to stay active
The extra level of obsession over Middleton's weight comes solely from the fact that she is the future Queen of England. Followers worry whether the duchess is healthy and question what her slender body means. It is not the first time that tabloids have gossiped about the weight of a British princess. The late Princess Diana was also the subject of endless tabloid gossip.
But while the people of London want to talk about why the duchess looks so thin, a closer look would show that Middleton's flawless beauty is a combination of genetics and hard work. Middleton enjoys living an active lifestyle. She has been photographed on numerous occasions playing sports and being active. In fact, one of the first photographs of Prince William and Middleton was of the couple on a ski trip in Switzerland.
Both Middleton and Prince William enjoy being active together, with both of them having a childhood filled with sports and activities. It is something that they both continued to enjoy throughout their college years.
Did Kate Middleton wear short shorts to dispel 'too skinny' concerns?
When it comes to rumors, the royal family usually doesn't bother to give any of the ongoing gossips any second thought. To do so would only add fuel to the fire. Followers have speculated that Middleton and Prince William like to make a non-verbal statement about the rumors. Most recently, fans questioned whether Rose Hanbury's attendance at a recent royal banquet was the royal couple's way of making a statement about Prince William's rumored affair.
Did Middleton wear shorts to put the "too skinny" rumors to rest? Sure. There's always that chance. But, the more likely scenario – the choice to wear shorts was one of practicality. Let's not forget, this was a yachting event that the family was attending. An ankle-length skirt probably wouldn't have done too well on the boat.