Did Kendall Jenner and Ben Simmons Break Up?
Philadelphia 76ers star Ben Simmons is playing in the NBA playoffs but his name is making headlines on several gossip sites for what he's doing off the court.
It's been reported that Simmons and supermodel Kendall Jenner have called it quits. However, the reports were never confirmed and when fans did their research they learned that the two were still following each other on social media, which led to questions and confusion. Here's what we know about the breakup rumor and a look at their relationship timeline.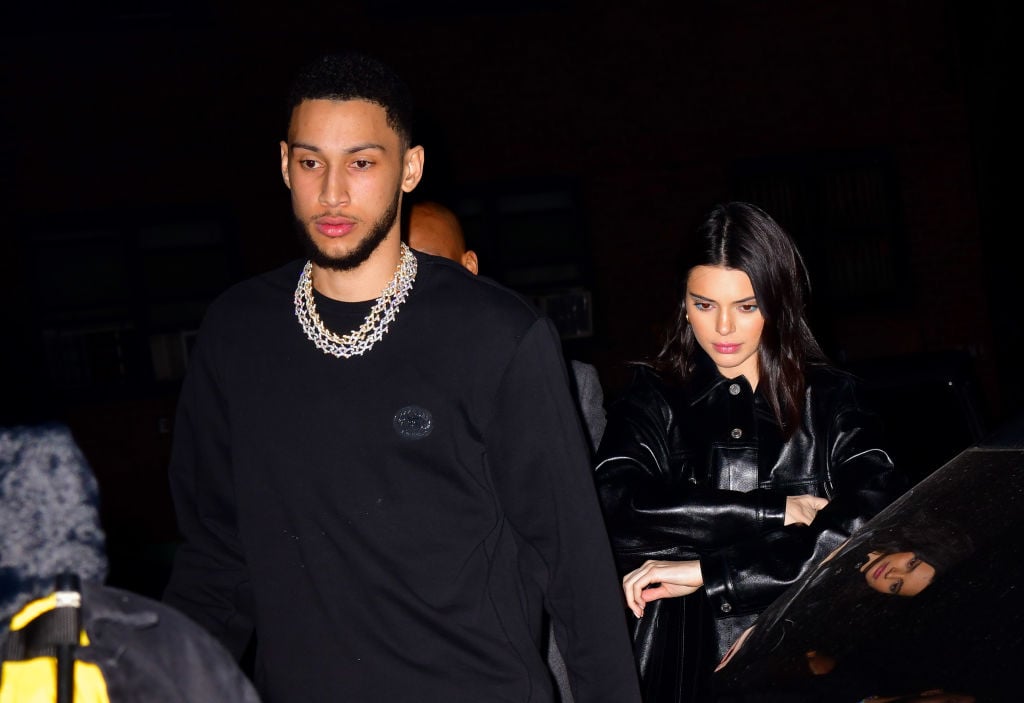 Claims they broke up
On April 17, the blog Terez Owens reported that the couple split and the basketball player was already spending time with another woman.
"Ben just had another girl at his apartment after the game," a source said. "She was with him in his apartment playing with Ben's dog and Ben Just recently followed her too. I guess both of them Moving on already."
Philadelphia-based photographer HughE Dillon took to Twitter to let his followers know he also got that tip that the pair ended things but said there was no proof that it was anything more than a rumor.
He also noted that the reason Jenner wasn't watching Simmons play in person is because she was on the West Coast attending her sister Kourtney's 40th birthday bash.
Days later, a source told SportsGossip.com that Jenner was seen getting cozy with French Montana at her sibling's party.
Since Simmons won't be discussing anything other than the game during the playoffs and Jenner is more private about her love life than the rest of her family, don't look for either one of them to address the reports.
When Simmons and Jenner began seeing each other
Simmons and the Keeping Up with the Kardashians star met through mutual friends and sparked dating rumors in May 2018. By the summer, they had reportedly shacked up together and were spotted smooching at a gas station but Jenner never confirmed they were dating until February 2019.
During an appearance on the Ellen DeGeneres Show, the model admitted that they were together and said that they had been seeing each other "for a bit."
Throughout the season Jenner was spotted sitting courtside at Sixers games cheering on her man and was seated next to his mother, Julie, a couple of times.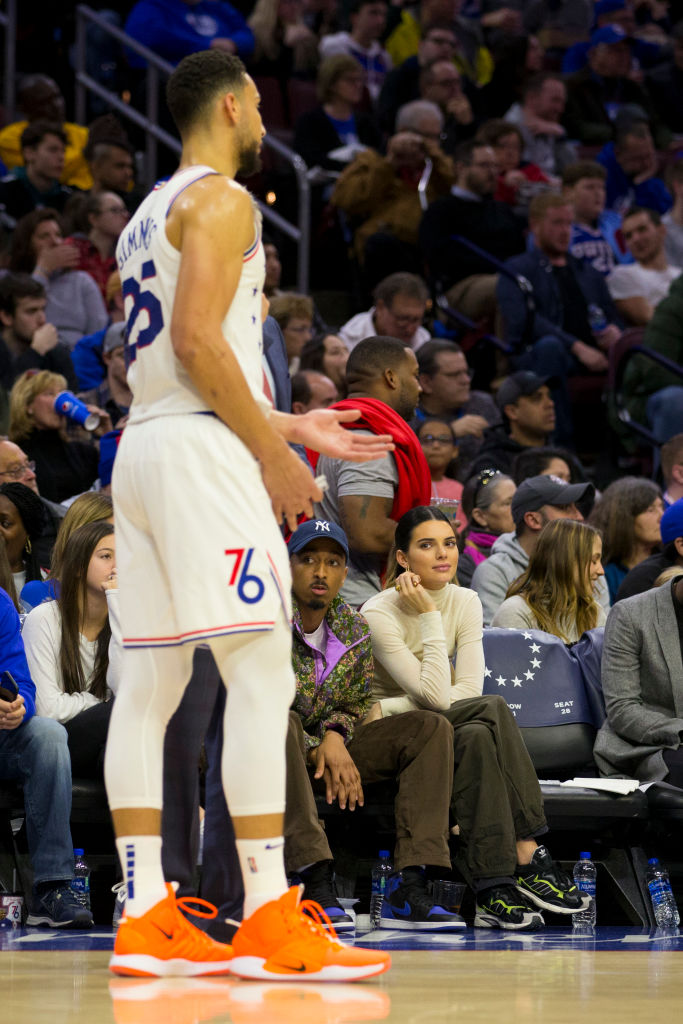 Who they previously dated
Before Jenner, Simmons was in a relationship with singer Tinashe who told TMZ that when she saw her ex at a nightclub he was texting her while he was with the reality star. However, Tinashe later said that she made that up.
Prior to Simmons, Jenner dated a few other NBA players. She started seeing Blake Griffin in 2017 but by April 2018 their romance had fizzled out. And pre-Griffin, she was linked to Cleveland Cavaliers guard Jordan Clarkson.

Read more: Who is Joel Embiid's Swimsuit Model Girlfriend Anne de Paula?
Follow The Cheat Sheet on Facebook!