Did Khloe Kardashian Consider Breaking Up With Tristan Thompson Before He Cheated With Jordyn Woods?
It wouldn't be Keeping Up With The Kardashians if there wasn't a little drama!
Ever since it was first revealed that Tristan Thompson cheated on Khloe Kardashian just a few days before she gave birth, the reality star has been pretty mum on the situation.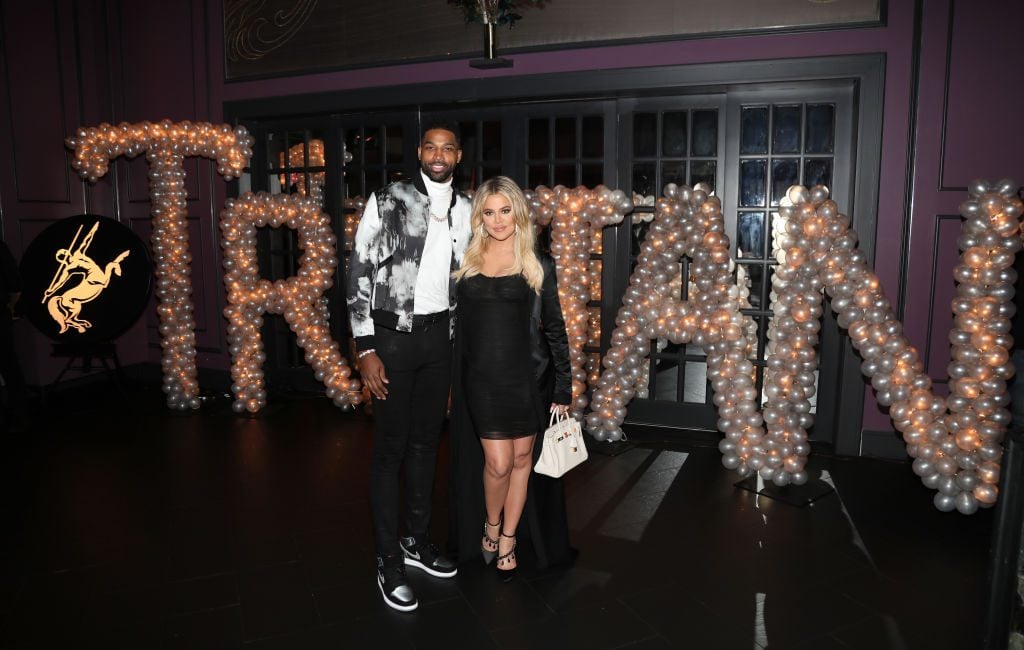 Though news outlets confirmed that Kardashian was devastated over the cheating claims, she maintained her cool in front of the camera.
It wasn't until the most recent episode of KUWTK that fans got to see Khloe Kardashian opened up about Tristan Thompson cheating on her.
Khloe was on the fence about Tristan before
For those of you who were able to watch the latest episode of Keeping Up With The Kardashians, you know about all of the drama that went down.
Aside from Kourtney Kardashian and Scott Disick finding out that they are soulmates during the family vacation in Bali, Khloe Kardashian also got a little insight into her love life while on the trip.
During the episode, Khloe sat down with a palm reader who told her, "What happened in the past, you're kind of feeling uncomfortable, angry. You cannot forgive that. Sometimes you don't trust the person that you're with now."
Once the palm reader said those words, we all knew exactly who was being referenced.
This Bali trip took place a few months after Tristan Thompson was caught getting cozy with another woman in a club while Kardashian was set to give birth to their child.
After that whole situation came to light, Khloe Kardashian was faced with the question of whether or not she should stay with Thompson.
The palm reading definitely left a lasting impression on Kardashian because she then revealed that she went back and forth with herself about continuing their relationship.
"Ever since what's happened with Tristan and I, nobody knows I fight an inner battle with myself in regards to what is the best thing to do for my relationship and for me." She later added, "It's hard to, you know, gain the trust back. You wonder like will it ever be the same. Will you ever really get back to where you were prior to this whole cheating scandal. So I'm really just trying to reevaluate what is important to me and really make the right decision."
Khloe considered breaking things off
Before Tristan Thompson was donned the cheater of all cheaters, Khloe Kardashian heavily contemplated ending their relationship the first time he broke her trust.
Though they spent a little time apart after their daughter, True, was born, Khloe ended up giving Tristan another chance but was still a little weary.
During the latest episode of Keeping Up With The Kardashians, Khloe opened up to her sisters by saying, "Basically that Tristan is a cheater and I can't figure out what to do and I fight all the time with myself going back and forth."
Kardashian ended up being right to fight an inner battle with herself because her reservations about Tristan weren't that far off.
A few months after their Bali trip, Thompson did the unthinkable and was spotted getting a little close for comfort with Kylie Jenner's BFF, Jordyn Woods.
That was the last straw for Kardashian and she has no interest in giving her ex another chance.
They always say to go with your gut feeling and though she didn't at first, Kardashian soon learned that she should have.