Did Khloe Kardashian Just Hint She'd Get Back With Lamar Odom?
Khloe Kardashian has not been the luckiest in love over the past few years, but she hasn't given up just yet.
Many fans have suspected that Kardashian still carries a torch for her ex-husband, Lamar Odom, and in an episode of Keeping Up with the Kardashians, she might have given a hint as to what her real feelings for her ex are.
Read on to learn all about Kardashian and Odom's relationship, why they ended up splitting, and whether or not they could eventually get back together.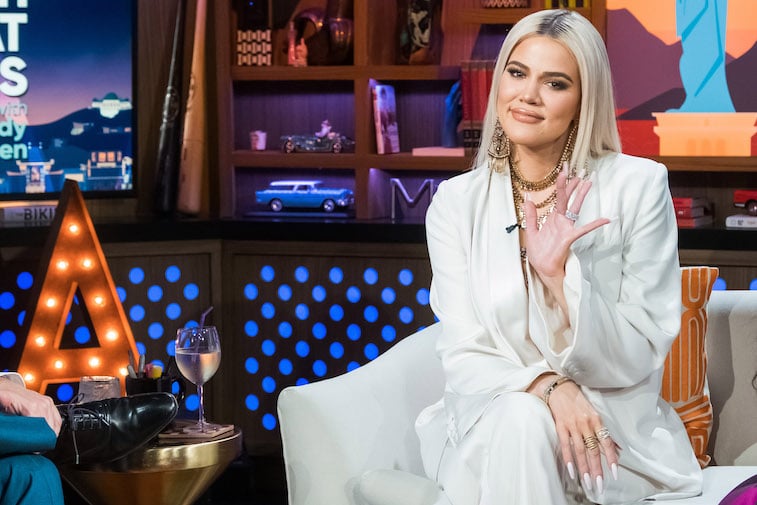 When did Khloe Kardashian and Lamar Odom get married?
It all started in 2009 when Khloe Kardashian (who hadn't yet become the major pop culture presence that she was destined to be) met basketball superstar Lamar Odom.
Odom was at the top of his game, playing for the NBA team Los Angeles Lakers. Kardashian and Odom hit it off immediately and after only one month of dating, tied the knot.
Their September 2009 wedding was filmed as a special for the family's reality show, and while their whirlwind romance had a few detractors, no one could deny how in love the couple seemed.
Only a few months after their wedding, Kardashian and Odom got their own reality show spinoff, called Khloe & Lamar. Years later, Kardashian would admit that she never wanted to film the show and that it was entirely Odom's idea — she merely went along with it.
The show lasted for two seasons, before, in 2013, the couple started experiencing some very public problems. In August 2013, Odom was arrested for driving under the influence, and speculation about the state of he and Kardashian's marriage began.
In November 2013, Khloe Kardashian officially filed for divorce from Lamar Odom. 
Why did Khloe Kardashian and Lamar Odom divorce?
In the aftermath of the divorce filing, Khloe Kardashian didn't stay silent about what had caused the breakdown of her marriage. On an episode of Keeping Up with the Kardashians, she revealed that Odom had cheated on her several times throughout their marriage.
The divorce would prove to be anything but easy, however, as it dragged on for years after the initial filing. In spite of the circumstances surrounding their split, Kardashian admitted in a July 2015 interview that she and Odom still talk very often and that she "misses" what they had together. 
Only a couple of months after the revealing interview, Odom overdosed while staying in a Nevada brothel. Odom was immediately flown to a hospital, where he clung to life by a thread.
Khloe Kardashian was at his side during his stay and recovery, ensuring that he had the support and care that he needed in order to get well. 
Could Lamar Odom and Khloe Kardashian get back together?
Following Odom's recovery, Kardashian returned to her day to day life, and in short order, started dating another basketball player, Tristan Thompson. As everyone now knows, Thompson would go on to humiliate Kardashian by cheating on her several times, including once with Kylie Jenner's best friend, Jordyn Woods.
The couple broke up for good shortly after the news of that infidelity was revealed.
These days, Lamar Odom is feeling much better. He wrote a tell-all book, where he had nothing but good things to say about his ex-wife and the whole Kardashian family.
Fans have started wondering in earnest if Odom and Kardashian could ever find their way back to each other. In an October 2019 episode of Keeping Up with the Kardashians, Kardashian talked about the recent phone conversation that she had with Odom, where he admitted that he wants to see her in person so they can talk.
Kardashian stated that she doesn't regret the way that she handled their breakup and while she would "like to meet with him," she doesn't want to mislead him.
It seems as though, for now, Kardashian is fine remaining friends with her ex-husband, but without any romantic complications.