Did Kristen Doute and Jax Taylor From 'Vanderpump Rules' Just Make Up?
Jax Taylor and Kristen Doute from Vanderpump Rules seem to have straightened out their disagreement.
Taylor is now following Doute on Instagram, plus Doute shared a cute picture of the two. Doute recently tweeted that Taylor blocked her on social media but the real reason is still unclear.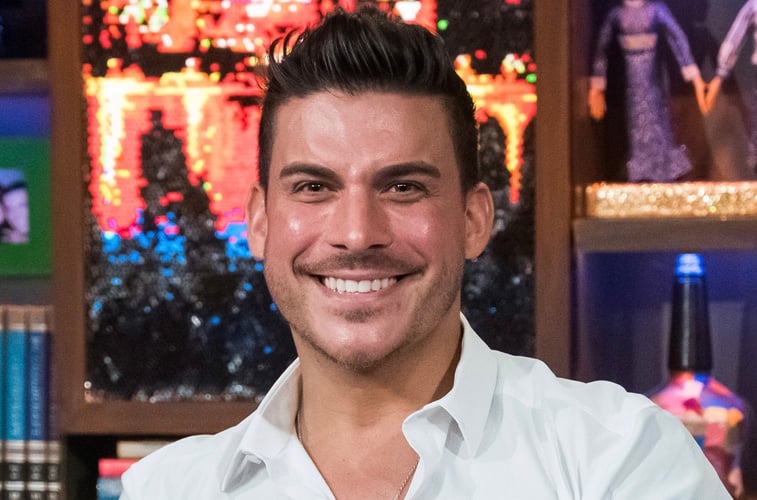 Only last week she tweeted, "I know @enews has been saying that Jax unfollowed some of us because of something regarding his wedding," she wrote. "Let me clear the air: Jax did not unfollow me, Jax blocked me. Why? NO CLUE. But I promise you it has nothing to do with beautiful Britt or their wedding."
Wait … what?
Doute posted a photo with Taylor with the two looking smitten with each other. "He loves me, he loves me not…," she wrote. "HE LOVES ME🌼 @mrjaxtaylor."
The image quickly received considerable buzz, especially from Ariana Madix. "what is even happening lol," Madix commented. Fans then added they were confused too even mentioning that Taylor was reportedly having marital issues. Madix responded, "he's not having marriage trouble, just gonna go ahead and nip that one lol."
Doute went further and said some reports have truly inflated whatever issues the cast is experiencing as well. "our s**t is so intense to me and somehow people need to make it more & fake in order to make it their level of intense." One fan asked Doute to see if she could get Taylor to unblock her. Taylor often blocks people on social media, which is almost becoming a badge of honor for some. In fact, he recently blocked Captain Lee Rosbach from Below Deck. But Doute responded, "baby steps."
Trouble at SUR
Fractured friendship reports emerged shortly after Taylor and Brittany Cartwright's wedding. Taylor stopped following quite a few friends from the show on social media. Plus some reports pointed to cast members being annoyed with Taylor's choice of an officiant for his wedding.
Originally, conservative pastor Ryan Dotson was asked to officiate the wedding. But when his homophobic and transphobic social media remarks were brought to light the couple replaced him with musician Lance Bass. According to E News, Madix and boyfriend Tom Sandoval were annoyed Bass was taped, claiming he was only asked because of his celebrity status.
Additionally, other media sites reported that Taylor was retreating from the rest of the cast too. He's opted out of group trips and seems to be happy being a nesting newlywed instead.
His marriage is just fine too
Taylor was also dogged for being spotted without his wedding ring. After too many reports suggested the couple was having trouble, he hilarious shot back. He shared endless images where he shows his wedding ring to cameras. Plus he posted videos making fun of the whole hoopla.
"I just left church, just wanted to give you an update," he shared in an Instagram story video. "I did take my ring off for two seconds to wash my hands but I put it back on." He created a few funny videos like this to prove all is well with his marriage.