Did Kylie Jenner and Travis Scott Get Married?
Fans of the infamous Kardashian-Jenner clan have been going wild over rumors that Kylie Jenner and Travis Scott have gotten married. At the root of this speculation are some rather attention-grabbing birthday decorations. This isn't the first time people have thought the two tied the knot privately, but each time the couple and those close to them have denied rumors about a secret marriage.
But what about this time? Could it be that Kylie and Travis have finally gotten married? Here's what we know.
Why do people think Kylie Jenner is married?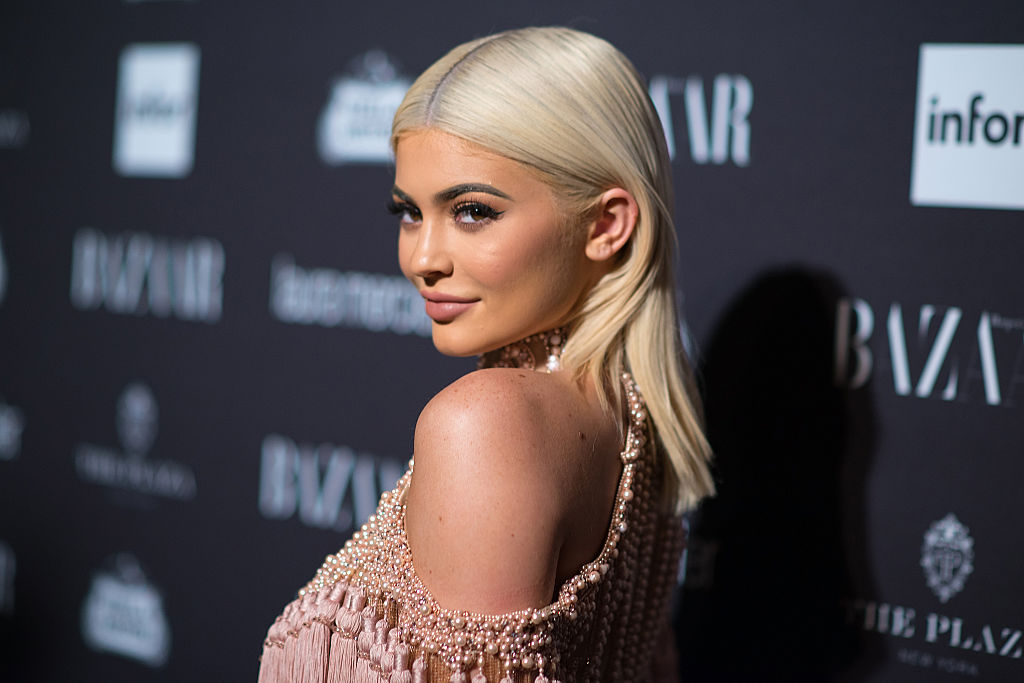 For Travis' recent birthday, Kylie went all out on an Avengers themed birthday party — costumes included, of course. Scott dressed as Iron Man, Jenner dressed as Captain Marvel, and their daughter, Stormi, dressed as Thor. The birthday cake even portrayed the figurines of the family in their respective costumes. This isn't what people found so interesting because, honestly, everyone is pretty jealous of the epic birthday party.
But the cake and decor did have something to do with fans losing their minds.
Written on the cake and on the wall in balloons were the words: "Happy Birthday, Husband!" Fans on social media went crazy in response, asking whether they were the only ones who were unaware that the celebrity couple had married. Of course, Travis Scott has been jokingly and endearingly calling Jenner his "wifey" for quite some time, so could this simply be something of the same?
Kylie Jenner's diamond ring
It was just a few months ago that fans first took to social media to question whether Kylie had married the father of her child. In February of this year, she was spotted with a big diamond ring on that finger. The couple and their families denied the rumors at the time, however, and nothing else seemed to come of it.
The Kardashian clan has said 'no' recently
It seems that the Kardashian clan is on the same page as Kylie and Travis in denying marriage rumors — albeit a bit mysteriously. In February of this year, Kylie's sister Kendall Jenner said on The Ellen DeGeneres Show that she "wasn't aware" of either an engagement or secret wedding.
Family matriarch Kris Jenner, who is not only Kylie's mom but also her manager, stated that there hadn't been any wedding that she knew of. The vague way that both Kris and Kendall answered the questions did little to dispel fan's suspicions, however.
Did Kylie Jenner and Travis Scott get married this time?
While the birthday cake definitely seems to announce an official, legally-binding marriage between Kylie Jenner and her daughter's father, Travis Scott, it actually doesn't say anything at all. The celebrity couple is known for being both mysterious and attention-seeking in their relationship, so only time will really tell what the cake means.
With some things seeming to point towards a secret wedding or, at the very least, a secret engagement, other things point towards a definitive no. Fans should simply keep watching the headlines for any official announcements.