Did Kylie Jenner Break Up With Travis Scott Over Infidelity?
Kylie Jenner might be one of the world's youngest billionaires, but she experiences relationship struggles just like everyone else. In early Oct. 2019, Jenner and her boyfriend Travis Scott announced that they were no longer a couple and are "taking a break" from their relationship.
Many fans were blindsided by the news, but others claim that they saw the signs of trouble brewing for some time. There's some information about why Jenner and Scott have called it quits and whether or not they will get back together in the future.
How long were Kylie Jenner and Travis Scott dating?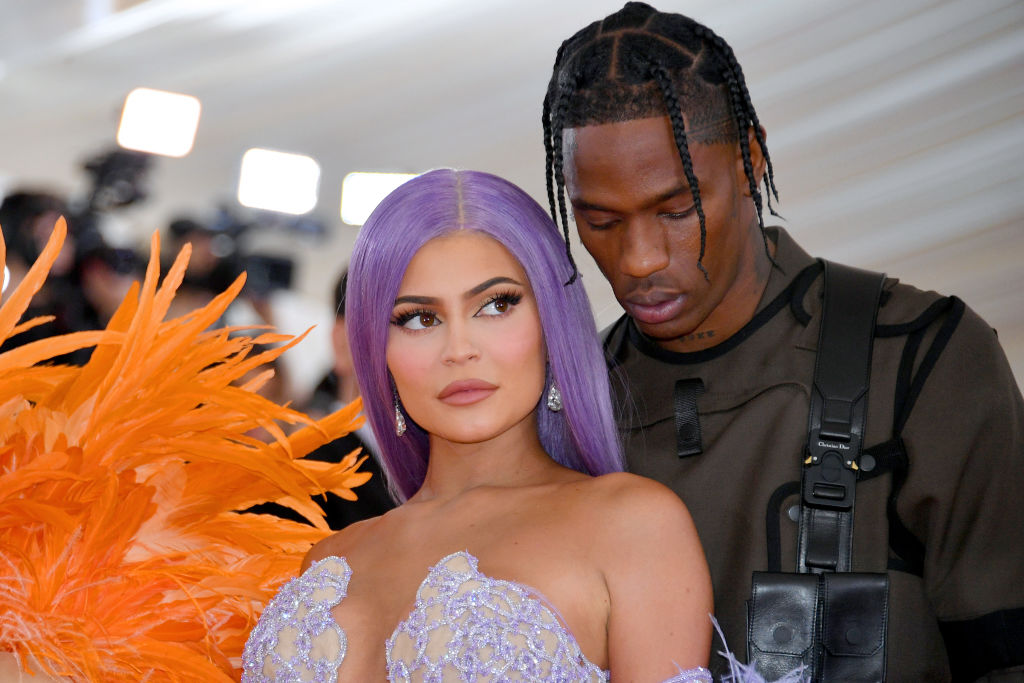 The romance between Jenner and Scott began around April 2017, when the two were spotted looking cozy at Coachella. Jenner was fresh off of a breakup with her longtime boyfriend, rapper Tyga, and many fans thought that Jenner was trying to make Tyga jealous by hanging out with Scott. They disproved the haters and all throughout the spring and summer, the young couple was spotted all over the United States, from basketball games to birthday parties.
In late 2017, rumors started circulating that Jenner and Scott were expecting a baby together. And in February 2018, they welcomed a baby girl: Stormi Webster. After the birth of their baby, Jenner and Scott seemed to grow closer than ever before, fawning all over each other in public and posting lots of romantic pictures on social media. Still, a storm was brewing that would soon put the couple through a very difficult time.
Did Travis Scott cheat on Kylie Jenner?
In the spring of 2019, sources claimed that Scott had cheated on Jenner. Adding fuel to the fire, Scott briefly deleted his Instagram account and even rescheduled one of his concerts, ostensibly so that he could fly to California and smooth things over with Jenner.
While Scott has always shut down cheating rumors, Jenner has stayed mum on the subject. Still, by late April, the two were back to posting cute images of each other on social media.
Their happiness was short-lived. Although the couple appeared together on at the premiere of Scott's Netflix documentary and even shot a special issue of Playboy magazine together, they were clearly unhappy behind the scenes. In Oct. 2019, Jenner and Scott revealed that they were taking a break. They said that their focus would remain on their baby daughter Stormi Webster.
While fans speculated that infidelity was the underlying cause of the breakup, and TMZ reported that Jenner actually confronted Scott about the cheating, many sources claimed that the two simply grew apart. After two years together, Scott and Jenner might just want to focus on their careers for a while.
Will Travis Scott and Kylie Jenner get back together?
Only days after her breakup with Scott was announced, Jenner was seen in the vicinity of her ex-boyfriend: Tyga. Media outlets started speculating that the two were hooking up, but Jenner took to social media to disprove the rumors, also stating that she is still friends with Scott.
While it is entirely possible that Scott and Jenner could get back together in the end — after all, they have had ups and downs for the duration of their romance — this could signal the definitive end for the young power couple. Jenner has a massive cosmetics empire to work on, while Scott's career is also red-hot. They could simply want to take some time and enjoy being single, after being in one of the most high-profile relationships in the world.