Did Legendary Actor Max von Sydow Win an Academy Award Before He Died?
Max von Sydow may be best known to younger audiences as the actor who played the Three-eyed Raven on Game of Thrones and Lor San Tekka in Star Wars: The Force Awakens. However, the legendary Swedish star — who passed away on March 8, 2020 at age 90 — left a much bigger imprint on entertainment than those credits alone.
In fact, the actor worked in virtually every genre over his extensive career. von Sydow did receive acting awards both internationally and at film festivals throughout. But did the acting great receive Hollywood's highest honor, the Academy Award, during his career? Let's investigate.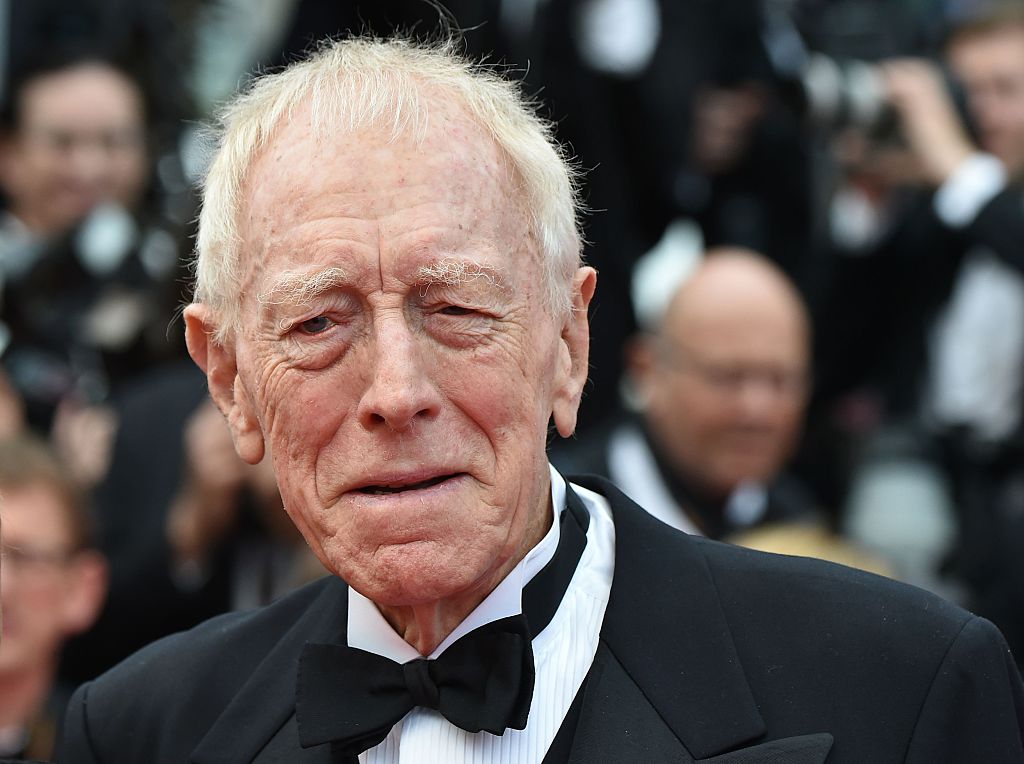 Max von Sydow made 11 films with iconic director Ingmar Bergman
Before we get to that question, let's start from the beginning. At only 20 years old, von Sydow received his very first screen credit in 1949's Swedish drama Only a Mother. However, it wasn't until 1957 that the actor forged his most fruitful collaborative relationship.
That year, he starred in director Ingmar Bergman's classic The Seventh Seal. The film memorably features von Sydow facing off against Death (Bengt Ekerot) in a chess match. This sequence was later parodied in Bill and Ted's Bogus Journey, wherein the title heroes square off against William Sadler's Death in a variety of contests.
After The Seventh Seal, von Sydow and Bergman would go on to work on another 10 films together. Their final movie was 1971's The Touch, a romantic drama starring Bibi Andersson and Elliott Gould. The production also marked Bergman's first English-language feature.
His legacy includes a variety of unforgettable roles
In addition to The Seventh Seal, von Sydow starred in a ton of classic movies. In 1973's The Exorcist, he delivers a memorable performance as Father Merrin. But he also was known to pop up in the most unlikely places. Some fans might remember his villainous turn in 1980's Flash Gordon as Ming the Merciless.
Perhaps due in part to that role, von Sydow often found himself cast as sinister characters. For instance, though he was uncredited, the actor provided the voice of Ghostbusters II villain Vigo the Carpathian. Even more recently, he starred as Tom Cruise's mentor, Lamar Burgess, in Minority Report. Especially in his later years, von Sydow was known for playing elder statesmen of one sort or another, such as in The Force Awakens.
Yet, Max von Sydow never won an Academy Award
With such an impressive body of work, one might assume the academy had eventually given von Sydow an Oscar. Alas, the actor had not won an Academy Award prior to his death, though he did come close. In 1989, he received a Best Actor nomination for Swedish drama Pelle the Conqueror.
Then in 2012, von Sydow earned critical acclaim and his second Oscar nomination for Extremely Loud and Incredibly Close. In that film, he delivers a powerful — and silent — turn. Though the film was divisive among critics, the nomination seemed like one designed more to reward von Sydow's body of work than just that single performance.
In any case, von Sydow might have left this world without first winning an Oscar. But his legacy as a performer remains very much intact. With a wide range of projects out there, nearly every moviegoer has encountered von Sydow at one point or another. And his work isn't going anywhere anytime soon. Rather, we imagine future generations will continue to look back at his impressive body of work with admiration.