Did Liam Hemsworth's Family Ever Approve of Miley Cyrus?
It's really over between Liam Hemsworth and Miley Cyrus. And no, we don't mean "over" as in "maybe they will get back together in a few months or years" like they always do. The two seem to be actually moving forward with their divorce and have even been dating new people.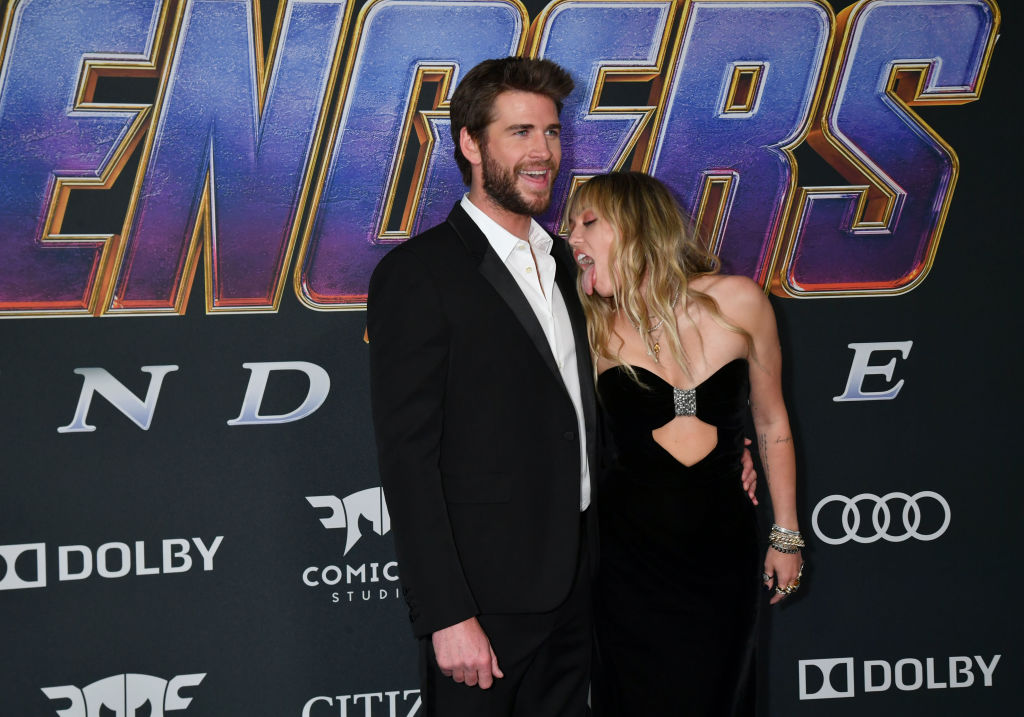 "Liam and Miley have agreed to separate at this time," a rep for Cyrus said in a statement to People in August. "Ever-evolving, changing as partners and individuals, they have decided this is what's best while they both focus on themselves and careers. They still remain dedicated parents to all of [the] animals they share while lovingly taking this time apart. Please respect their process and privacy."
Now that the relationship is over, people are beginning to wonder if it was doomed from the start.
Miley Cyrus and Liam Hemsworth's relationship
Cyrus and Hemsworth first began dating while filming the 2010 romantic movie, The Last Song.
In 2012, they got engaged but by 2013, the engagement was off.
"I don't think I realized what 19 truly is, and I got engaged at 19, and I definitely wouldn't change being engaged. It was so fun wearing a fat rock for a few years," Cyrus told Barbara Walters at the time. "But now, I just feel like I can actually be happy."
The two finally reconnected and had a secret wedding in December of last year. Though they may have seemed happy on social media since their wedding, those closest to them knew that there was trouble in paradise.
"This split isn't shocking to people who are actually with them every day," a source told People.
"After they reunited, everyone thought they were this 'perfect' couple, but they still had a lot of issues. They're not on the same page when it comes to a lot of fundamental things that make a relationship work," the source added. "It's not surprising at all."
Did Liam Hemsworth's family ever like Miley Cyrus?
Cyrus and Hemsworth have been together on and off for much of their adult lives. But that doesn't mean that their families have ever been down for their union.
In fact, Hemsworth's mom, Leonie, is reportedly actually happy that the two called it quits.
"His mom is feeling so relieved that Liam made the decision to end the relationship, as his entire family, but her especially, always struggled approving Miley," a source close to the family told HollywoodLife.
And in his next relationship, Hemsworth plans to take his mom's opinion of his partner more seriously.
"[Liam] really struggled with the break-up and is going to be cautious and slow heading into the next relationship," the source continued. "It's now very important for him to have his mother's stamp of approval and he seems to be going in a different direction with what he's looking for in a partner this time around. He's really listening to his mother."
Has Liam Hemsworth moved on from Miley Cyrus?
Cyrus has certainly moved on from Hemsworth. She's been in two relationships since the split. The first was with Brody Jenner's ex-wife Kaitlynn Carter and now she's getting cozy with singer Cody Simpson.
Hemsworth may have been slower to get back in the dating game than his ex but it looks like he has finally started seeing someone. The actor was recently spotted kissing Dynasty actress Maddison Brown.